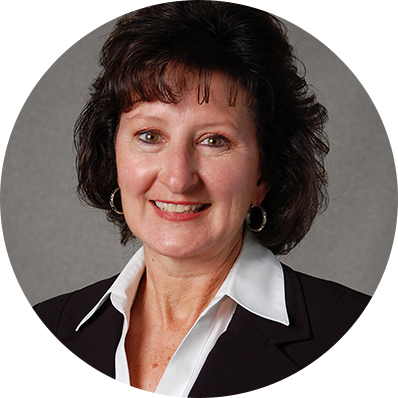 ---
Evaluate Your Assessment Process - Even When You Aren't Currently Hiring
Author's note: I originally wrote this blog long before the COVID-19 outbreak. To say things have changed would be an understatement. First things first, take care of yourself, your family, your employees, your team and your customers. That will always be the top priority.
Some business owners I've talked with in the past few weeks have shared there has been unexpected time available; time their customers aren't open or time they no longer spend commuting.
We all know the best time to work on an engine is when the car isn't running. If you have paused hiring, now may be a good time to evaluate how your process is working for you.
The three P's of Assessing Talent: Process, Purpose and Preparation
Lore and literature have long used a crystal ball to predict the future. By simply gazing into the crystal ball, a clear picture of the future will present itself. It makes for a great story but less so for a step in the hiring process.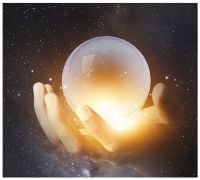 Do you ever wish you had a crystal ball when talking to candidates that would foretell their future with your organization? Wouldn't it be wonderful if the fog cleared and a picture emerged of success and happiness?
Unfortunately, no such crystal ball exists so it is wise to rely on other ways to assess a candidate's fit for a role within your company and their ability to succeed.
As with anything in business, I am a firm believer that a strong process helps achieve consistent and repeatable results. Let's dig into the first "P".
Process
Step 1: Lay out your current process.
What are you doing today? Maybe you don't have a "formal" process, but you've certainly hired in the past. What steps do you take? A sample assessment process might include:
Step 2: Identify the type of information you're currently gaining in each step of your current process.
Resume Review: job tenure, gaps in employment, education, relevant experience
Telephone Screen: communication skills, culture fit
In-person Interview: body language, conversation skills, past exploration
What have they done? What do they want to do? Have they done what you're looking to hire for?
Step 3: Consider your recent hires.
What did you learn after the hire that you wish you knew before? These can be good qualities benefiting your organization that you didn't expect as well as the aspects that didn't work out as well.
Step 4: Just like a science experiment, give some thought to things you could add or change within the assessment process to gain additional information before the hire.
For instance:
Are there questions to assess cultural alignment?
Is there something to assess willingness to do the job (motivation)?
Is there some sort of assessment tool you could add to learn more about their natural behaviors? Will they naturally be able to do this job within this culture and organization?
Is another meeting a good idea? Who else might benefit from being involved?
Spending time designing a process to follow whenever you assess talent allows you to select the best candidate based on a well-rounded set of criteria, which leads us to the second P of assessing talent: purpose.
Purpose
Once you've identified the components of your process, carefully consider the purpose of each. Knowing why you follow each step in the process helps you hone in on the correct information when performing each step. For example:
Step

Purpose

How to Achieve Purpose

Telephone Interview

Assess Culture Fit

Example: No matter what the role, the following interview questions will be asked for insight into culture fit:

· Cultural Attribute: Integrity

Interview Question: Tell me about a time you were faced with a situation in which something unfair or inappropriate was going on or did occur. How did you respond to the situation?

· Cultural Attribute: Responsible/Accountable Interview Question: Please share a specific example of a time a project or account wasn't moving along as planned. What caused this? What did you do? What were the results?

· Cultural Attribute: Surpassing Expectations

Interview Question: Please share a specific example of a time you went above and beyond the call of duty to get a job done. What did you do? Why did you feel it was necessary? What was the outcome?
Assessing talent using process and purpose helps you gain insight to best determine a candidate's qualifications and fit for your role. Remember, while you're evaluating the candidate, they're also evaluating the opportunity. It is critical to be prepared, leading us to the final "P".
Preparation
Competition is strong for top talent. If you've made it to the assessment step, you've likely already spent considerable time and effort. Don't miss an opportunity to keep the best talent engaged. Be prepared to answer their questions and market your opportunity. Before the interview, think about how you will answer a candidate question. Common questions might include:
What do you look for in people who take this role?
What does it take to be successful in this role?
What are some of the challenges of this role?
Tell me about your company culture.
What training will I go through if I am offered this position?
What growth opportunities are there beyond this role?
What do you like most about working here?
When can I expect to hear back from you? Or what is the next step in your hiring process?
Assessing talent is a critical step to a successful, long-term hire. Having a strong process with purpose and preparation can help you gain valuable insight before the hire.
GreatAmerica's PathShare team is hosting a working session to help customers like you attract and assess the right talent for your organization. Given the current circumstance, we have postponed the date of The Future is Now: Hiring for the New Decade, however, by simply filling out the form below, you can receive important announcements and updates on the plan going forward!
Denise MIller
Denise Miller is a Senior Human Resources Consultant with PathShare® HR Services. She is a Society for Human Resource Management (SHRM) Certified Professional and holds an additional Talent Acquisition specialty credential allowing her to help GreatAmerica customers be more successful within their hiring process. Her certification with the Activity Vector Analysis (AVA) allows her to assist in assessing talent for behavioral fit within the role they are being considered. Denise regularly conducts Professional Selling Skills® sales training classes to help support consultative selling skills. Prior to joining the PathShare team in 2013 Denise spent 10 years in a sales role at GreatAmerica working directly with dealers in the office equipment industry helping them grow their customer base.