---
Use Technology Integrations to Level Up Your Billing & Invoicing
Updated 6/15/2023. Originally published 2/4/2021.
Billing and invoicing can be a long, tedious process, often with manual steps required to ensure accuracy. So many pieces and parts create an opportunity for errors that throw off your processes. Delays and billing mistakes can also lead to your customers loosing trust in you as their provider. It's frustrating for you and it's frustrating for your customers.
Does the whole billing and invoicing process seem like a necessary evil at times? There's no doubt about it – the administrative tasks associated with billing and collecting can be cause for headache. Yet, one way or another, you want to get paid.
The good news is there are many points in your billing and invoicing processes that can be automated for efficiency gains and increased accuracy. With the help of a well-equipped finance source, you should be able to automate much of your back-office billing and invoicing tasks while increasing accuracy and enhancing the customer experience. Think of the time you could save to reallocate toward revenue-generating activity!
With the help of the right technology integrations, you can automate many steps in your processes: obtaining signatures, collecting meter reads, validating usage and maintenance billing charges, auditing contracts, and posting remittance. Let's dig in to help understand how each integration works and the benefits of each.
Send Documents for Digital Signature
Sending your documents with your digital signatures can create efficiencies for both you and your customers, all while promoting ease of doing business. Using digital signature technology creates a seamless customer experience because you no longer need to go back to the office to print off documents and then manually retrieve the customer's signature. Not only does this speed up the process, but in the current environment we live in, it provides a safe way to acquire the necessary signatures digitally while also speeding up the close of the sale.
Meter Collection
If you've ever been tasked with the manual collection and/or submission of meter readings, you know how tedious and time consuming this process can be. Automating not only speeds things up substantially, but through a direct connection with your ERP, meters can be accurately collected preventing errors from creating delays.
The right integration allows you to automatically submit meter readings and other details, like invoice numbers or pass-through charges for services and supplies, directly to your finance source. By automating this process, you'll ensure billing windows are not missed and make cash posting easier.
Pass-Through Automation
In addition to usage charges, it's also helpful to automate the inclusion of miscellaneous charges, as outlined on your agreement, on your customer invoices. In addition to your current bundled payment, our pass-through automation functionality with ECI e-automate, makes it possible to automate the billing of things like supply freight, IT, or service charges onto a single invoice. This means you can eliminate tedious, time-consuming processes like creating separate invoices or submitting charges manually.
As a key step in the 1nVOICE® systematic process, Pass-Through Automation pulls charges outlined in your agreement from your e-automate system and displays them on your customers' invoice to generate and deliver a truly automated, single invoice solution.
RELATED: Learn about the GreatAmerica integration with ECI e-automate
Usage and Maintenance Validation
Have you ever sent a meter or a maintenance charge to your finance company and find out after that the charge they've created doesn't match what you've billed? With maintenance and usage validation you can feel secure that the invoiced charge to your customer matches the receivable in your system.
Contract Validation
A big challenge for dealers with Cost Per Copy (CPC) contracts, also known as Cost Per Image (CPI) contracts is billing accuracy. Without the help of an integration, data must be entered independently in both the dealer system, as well as the system your finance company uses. This process can be timely and permits human error. Billing inaccuracies can add up to customer frustration and wasted time.
Through integrations, data can be extracted from your system for validation against the data in your finance sources' database. By confirming your contract data matches that of your finance source, you ensure accuracy in everything from maintenance and usage billing to escalations. By confirming that the data matches between the two systems, you will proactively ensure that you're billing your customer as expected.
Cash Posting
If you decide to work with your financing source to automate billing and collecting, you may wonder how you'll get access to your share of the services and supplies charges. At GreatAmerica, we do that by posting pass-through money directly to open receivables in your system, completely eliminating the manual steps involved in closing open invoices while allowing you to bill recurring charges on the same invoice as the financed equipment portion.
---
Technology integrations offer you time savings at every touch point. They reduce errors and eliminate the tedious manual steps in your processes. They can ease some of the strain on your billing and administrative staff, while enhancing the customer experience and establishing better workflows for the long term.
---
Ready to InteGREAT?
Click the button below to sign up for a FREE Technology Integration Review! We'll take a look at the software providers you already use and provide you with a report on what efficiencies your team could be leveraging.
---
Differentiate Simply By the Way You Bill with 1nVOICE®
Invoicing can be more than a way to present billing information to your customers. We understand it can be a key differentiator, if done correctly. 1nVOICE® is full system to help you do just that. Visit www.greatamerica.com/1nVOICE to learn more.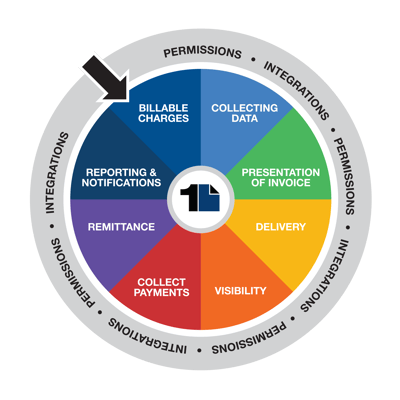 GreatAmerica
GreatAmerica is the largest independent, family-owned national commercial equipment finance company in the U.S. and is dedicated to helping manufacturers, vendors, and dealers be more successful and keep their customers for a lifetime. GreatAmerica was established in Cedar Rapids, Iowa in 1992 and now has offices in Iowa, Georgia, Minnesota, and Illinois. In addition to financing, GreatAmerica offers innovative non-financial services to help our customers grow.