Office Technology Automotive Healthcare Construction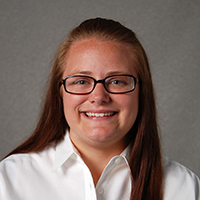 ---
A Day in the Life of Julie, a Documentation Specialist
The great thing about a day in the life of a Documentation Specialist at GreatAmerica is that no two days are exactly the same. Yes, we have our general workflow, but every deal, every customer, and every end user has their own unique items to sift through. We get to be the ones that bring the ins and outs of the deal together, and light up our goal meter. Let me provide you with a sneak peek of a day in the life of a docs team member.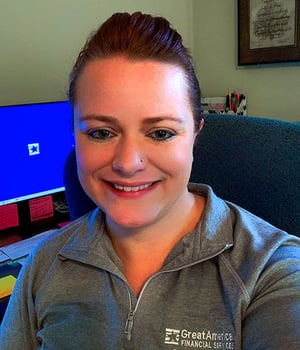 Currently as we all work from home during the pandemic, I have a very easy commute to my work desk each day. Once clocked in and ready, I check my email to see if there are any answers or documents needed from my current transactions in review. It's always great to get those cleared up and booked to start the day off right!
Next, I check my remaining on-hold deals to see if there are any verifications with our lessees that need completed. I can get those calls placed or emails sent to the lessee first thing in the morning for our East Coast friends, and will come back to them later for the ones closer to the West Coast.
When my follow-ups are completed, I click over to our docs received list to see what new deals we get to pull from. We generally work our log oldest to newest to ensure each of our customers receive the same timely service as the others. Our goal is to process (and fund) the transactions the same day they come in. While we have this goal, it is also very important for us to thoroughly work through each to ensure we have all the correct information needed and required for the deal to be a success from the start of the contract all the way to the end.
We offer a variety of financing programs for various types of equipment you see at businesses but the steps to approval are similar for each.
Throughout the booking process, we work closely with our credit analysts; if we have any questions on legal names, signers, or updates to the terms of the contract, we seek their expertise. We also work with our sales support specialists, sales and operations support specialists, and sales reps regarding questions on the lease rates or specific customer programs to ensure we have the correct funds going out the door, and that the deal is commenced in a way that ensures mutual success. We want to administer the agreement in a way that ensures both sides have "Customers for Life."
Between deals, we keep an eye on our email for anything we need to address, as well as handle incoming calls from our customers, phone verification call backs, or team rollover calls. At GreatAmerica we always answer the phone in two rings, with a smile on our face, to ensure our customers have the best experience possible. No voicemail, or audio prompts here; this is a great opportunity for our Documentation Specialists to get to know our customers and to learn their common questions/concerns, which in turn helps us know what items to look out for before booking a deal.
We work as a team, so if our log is slow or completed we will reach out to other Docs Received logs to help our team members. We also have the opportunity to attend GreatAmerica University classes which help us learn more about our company and the many roles/functions within it, as well as the industry. I am someone who loves to constantly grow my knowledge and it's great to work for a company that helps us with that.
No two days are the same and I work with such great people across the team, function, and company. They keep things fun and motivating, and are open to assisting us so we can all succeed.
If you would like to spend your days helping our customers build their businesses and have a strong attention-to-detail, please apply to join our team at www.greatamerica.com/careers. We have openings in both our Cedar Rapids and our Marshall, MN offices.
Julie Morris
As a Documentation Specialist, Julie commits herself to ensuring agreements are documented and set up in a way that ensures success from the start to the end of the lease – for both GreatAmerica and our customers. Dedication to our customers and their customers, ensures that she keeps the big picture of everyone walking away from the deal happy, top of mind. She loves seeing a complex deal cross the finish line and saying the magic words to her customers, "This deal has been booked and will fund!"