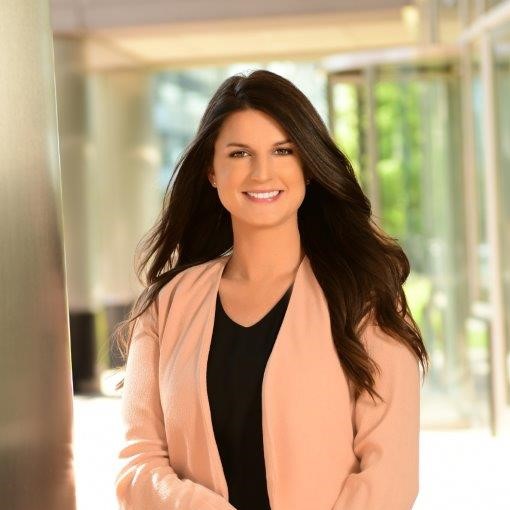 ---
The Impact of a Sales & Operations Support Specialist Role at GreatAmerica
Do you want to impact lives? Join a financial services team! This is probably not a line you hear much… but maybe it should be.
Growing up, I always wanted to have a career that impacted the lives of others – a doctor, nurse, teacher – something that made a difference and that people could feel. My grandfather, a large animal veterinarian, is someone whom I have always respected as a "difference maker." From an early age, I used to ride along with him when he would make farm visits or run around to and from the clinic. My grandpa, "Doc" owned his practice for nearly sixty-five years before finally retiring, and although he has since slowed down and no longer makes midnight barn calls, there is not a day that goes by that I don't admire the legacy he built. Sure, he was technically trained, had a steady hand and a wide range of industry and situational experience, but what made him so impactful was that he cared. He cared for the animals but more than anything, he cared for the people whose livelihoods they represent.
Thinking back over the last several years, I realize that although a role at GreatAmerica may not be on the front lines of saving lives, we are impacting people and their way of life every single day.
Whether that's transacting with detail according to a program we have agreed upon, or acting as an extension of a customer's business, we represent both their brand and ours with the upmost integrity. When you join GreatAmerica, you have a hand in shaping not only your own future, but you are positioned to become part of the long term success of hundreds to thousands of business owners and their teams across the country.
You'll have the opportunity to build a network of internal and external relationships that allow you to provide just-in-time solutions that work for all involved, while being thoughtful of the experience you create. You'll also have the opportunity to change the course of a customer's day, week, or even the near-term direction of their business, because you operate with the mindset of a mutually-rewarding outcome, always watching for ways to improve the relationship.
In the Sales and Operations Support Specialist (SOSS) role, you have the opportunity to work alongside a team of crossed-trained, dynamic professionals who are obsessed with understanding the needs of their customers. Someone in this role can be found growing relationships with our customers on all levels, while providing guidance and support through the process of and the details around individual credit applications, funding documentation, credit decision communication, and program level inquiries, often to the point that our customers put their trust in our team as an extension of their own.
From ensuring that necessary documentation is prepared accurately and the needed signatures are obtained to close the deal, to having a conversation with a new customer to really understand a different perspective, an SOSS plays a vital role in the overall health of a GreatAmerica team. Since this role sees a wide range of team activity, you could be sharing the possible benefits of a technology enhancement one minute and providing insight into a more effective internal process the next. You see the majority of the incoming customer requests and as a result, you are often identifying operational trends that could lead to conversations that strengthen customer relationships. Add it all up and you have an ever-evolving pool of opportunity to become a trusted resource for both customers and your team.
Collaborating, guiding customers through the credit approval process all the way through the details of individual transactions in for funding – we act as a transactional consultant, providing knowledge, perspective, information and tools for our customers and GreatAmerica to win together every step of the way.
Looking for a place to leave your mark? Apply to the Sales & Operations Support Specialist role, today!
Linzey Brunton
Linzey has been with GreatAmerica for over seven years, where she found her way to a Sales & Operations Support Leader position. Linzey enjoys building relationships with customers on all levels, while providing guidance and support through the process of and the details around individual transactions with internal employees. In her free time, you can find Linzey spending time with her husband and two beautiful daughters.