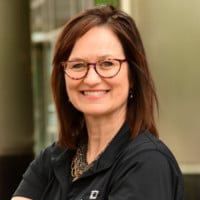 ---
GreatAmerica Awarded Best MPS Professional Services Provider 2021 by MPSA
Represents Uninterrupted MPSA Leadership Award Winning Streak for Financial Services Company
(Cedar Rapids, IA) September 28, 2021 — GreatAmerica Financial Services Corporation is pleased to announce it has been awarded the 2021 MPSA Leadership Award for Best MPS Professional Services Provider. This was one of seven awards announced at the ceremony held on September 28th via a virtual awards program and live-streamed on LinkedIn, Facebook and YouTube. Lindsay Bohon, Vice President, Corporate Sales Operations at GreatAmerica, accepted the award on behalf of the company.
"We are especially proud and honored to be recognized with this award because it represents our commitment to delivering the education and programs our customers needed during a very trying time for our country and economy," stated Jennie Fisher, Senior Vice President and General Manager, Office Equipment Group, GreatAmerica Financial Services. "To feel we played even a small role in our customers' ability to pivot amidst uncertainty means we've done what we set out to do; help our customers achieve greater success," she added.
GreatAmerica shifted their offerings in response to COVID-19, designing and delivering timely education and relevant products to support the Managed Print Services market throughout the pandemic. This included the development of an integrated marketing campaign and webinar series, Build for Tomorrow, which focused on addressing current obstacles like virtual selling, business continuity, diversification, customer retention, differentiation, and operational efficiency. Several new product offerings, including 1nVOICE™ and MPSecure, aimed at helping MPS customers to improve operational efficiency, differentiate, and seize new opportunities within their markets.
A judging panel of experienced industry leaders was selected from the MPSA membership and led by members of the MPSA Executive Committee.
The 2021 MPSA Awards winners are:
Best MPS Professional Services Provider: GreatAmerica Financial Services

Best MPS Industry Collaboration: West McDonald & Kenneth Edmonds – Flat Rate Certified / Flat Rate World

Best Independent MPS Provider: Qual

Path

Best MPS Infrastructure Provider: DM Supplies Network

Best MPS Innovation Award: DM Supplies Network

Best MPS Software Provider: Tigerpaw Software

Best MPS Support by an OEM: BlueMega/ACDI
The MPSA Awards were first held in 2010 to honor companies in our industry that have excelled in managed print related areas. GreatAmerica has been recognized with an MPSA Award each year the MPSA has held an awards event.
About GreatAmerica Financial Services Corporation
GreatAmerica is the largest independent, family-owned national commercial equipment finance company in the U.S. and is dedicated to helping manufacturers, vendors, and dealers be more successful and keep their customers for a lifetime. A $2 Billion company, GreatAmerica was established in Cedar Rapids, Iowa in 1992 and has a staff of over 600 employees with offices in Iowa, Georgia, and Minnesota. In addition to financing, GreatAmerica offers innovative non-financial services to help our customers grow. GreatAmerica is committed to the office equipment industry and is the leader in single invoice solutions (MPS, Managed IT, and other specialized billing options). GreatAmerica also offers innovative non-financial services to help dealers evolve their businesses. https://www.greatamerica.com/business-equipment-financing
About the Managed Print Services Association
The Managed Print Services Association (MPSA) is an independent, not-for-profit organization that serves the MPS industry. Its focus is on the development of standards, education, and industry guidelines that unite the different segments of the industry and bring value to all those participating. For more information about benefits and memberships, visit http://yourmpsa.org/Membership or contact us at info@yourmpsa.org.
Josie Heskje
Josie Heskje is Director, Strategic Marketing for the Office Equipment Group at GreatAmerica Financial Services. Using over 20 years of marketing experience, she helps guide the strategic marketing direction of the Office Equipment Group, and is responsible for the marketing and public relations planning and execution for the business unit. She is the former Marketing & Communications Chair of the Managed Print Services Association (MPSA) (and current committee member) and was awarded a 2018 Global MPSA MPS Leadership Award for "Outstanding MPS Contribution" for an individual. She was also named an industry "Difference Maker" in ENX Magazine in both 2015 and 2017.