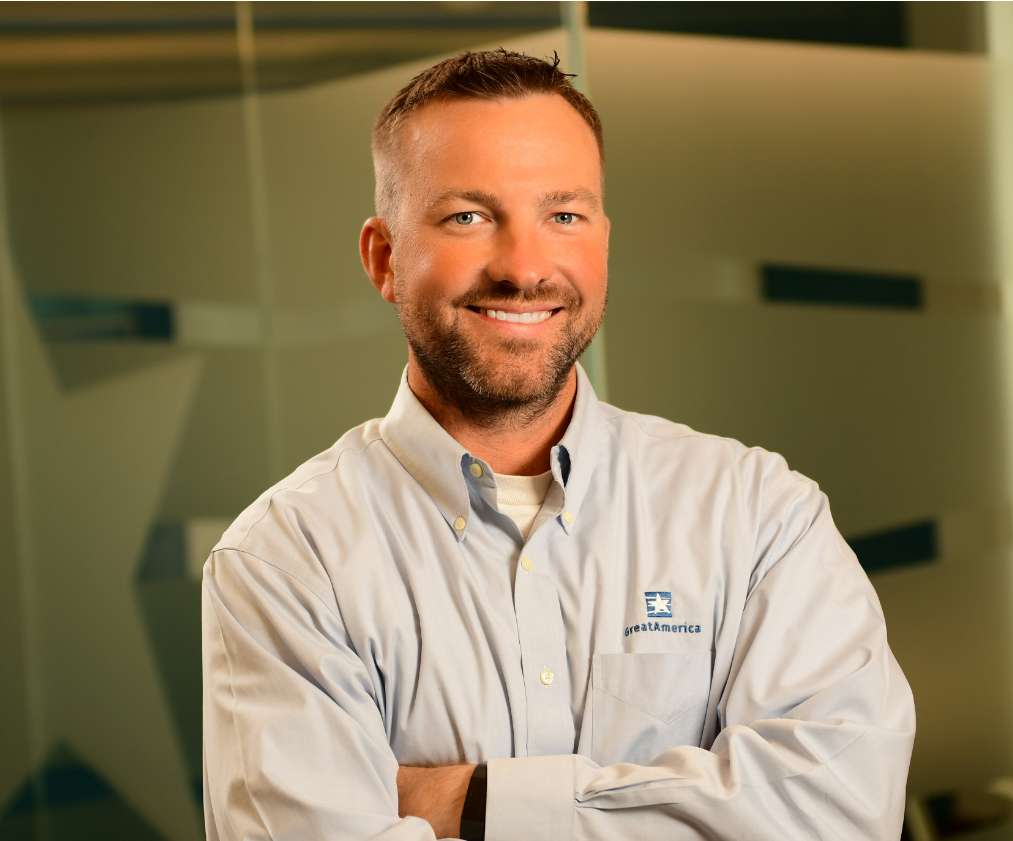 ---
8 Reasons to Offer a Monthly Payment Option
Customers need technology. As the Solution Provider, you need to sell technology. The current economic implications on businesses unfortunately include severe uncertainty and hesitation around utilizing cash flow, but financing can help. In this blog, I highlight the top eight reasons you should be offering your client a flexible way to acquire your technology solution.
Reap the Benefits of Financing on Several Avenues
While you are striving to provide customers highly-functioning, fully-supportable, efficient and productivity-maximizing technology, the following benefits apply to you, the Solution Provider, and your client by utilizing a flexible monthly payment option.
#8: Experience fewer days sales outstanding (DSO).
Many Solution Providers struggle with extremely long days sales outstanding (DSO). Relying on the customer to pay you after you make the sale can be uncertain and strain your budget. Especially when it's a large sum and you're already out the cash, but they're still trying to find the check, or "it's already in the mail." By leading with a monthly payment option, you immediately get paid upfront for the sale.
#7: Make it easier for your customer to approve.
When you take out the need for approval of a large sum of capital, this creates an easier decision to make for the client. Your proposed solution is not fighting for a large chunk of the customer's Cap Ex dollars – rather only a convenient, predictable monthly payment.
#6: Cover all IT needs with one invoice.
At GreatAmerica, our goal is to keep it simple for you, so you can keep it simple for your customer. We are able to finance your standard, full IT experience, including hardware, software, and professional services. For any recurring monthly Managed Services, we are able to bill and collect that for you as well. In this article, learn exactly how it works for GreatAmerica to bill your managed services. To further explore what falls into the software financing capabilities, check out this blog.
#5: Enable standardization for your sales and service teams.
We often hear about the pain involved in supporting outdated technology – countless service calls and unhappy clients don't make for a pleasurable experience for any party. By shifting your external offering, your internal teams benefit significantly through fewer service calls, more day-to-day predictability, and a much more aligned and repeatable approach.
#4: Allow your customer to conserve cash.
By opting for an affordable monthly payment, as opposed to a large upfront capital expenditure, your client significantly frees up their available cash. Your customer will not feel pressured to make a cash option work by rearranging their capital budget or making business sacrifices. Instead, they can invest that cash in other areas of the business, like marketing, hiring, or sales initiatives.
Check out this article on why the monthly payment option provides value in any economic state.
#3: Provide the value of immediate ROI.
If your proposed solution is anticipated to save a prospective client X amount of money per month, that savings provides immediate return on investment. By offering a convenient monthly payment, your client can enjoy recurring cost savings while operating highly efficient, fully-supportable technology. Bonus: As the Solution Provider utilizing a monthly payment option through a finance provider, you are paid upfront for the cost of the hardware, software, and installation services.
#2: Align with the industry shift in consumption.
Consider today's trending method of consumption – many services and products guide you to the monthly payment option. The iPhone is simply one of many examples. Rather than commit to a large, upfront expense, Apple instead provides a convenient, affordable monthly payment option spread out over multiple years. And when the time comes to upgrade to the newest iPhone, it's a rinse-and-repeat process. Such is true with financing.
Related: How the Buyer Behavior Transformation is Good for Technology Solution Providers
#1: Make it easier to upgrade to new technology.
Once your client is accustomed to the monthly consumption of technology, it becomes much easier to introduce an upgraded solution. The recommendation of new, enhanced technology is more welcomed by the customer because the expense is already a part of their monthly operating budget. Looking at the bigger picture, this allows for a stickier customer base long-term.
Start Leading with a Monthly Payment Option Today
Lead with the monthly payment option first. Rather than offer it as a secondary route for the customer to take, save them the challenge of making a cash option work by rearranging their business budget and having to make sacrifices not needed if they opt for the monthly payment option. Recommend it. For example, say, "Once you get accustomed to the monthly model, you're going to have the predictability for years to come and won't have to overcome the capital budget obstacle, plus your technology will stay up-to-date and supportable."
Contact us today if you're ready to build a finance program to fit your products, services, and go-to-market strategy.
Jim Hocking
Jim Hocking started his career with GreatAmerica in 2011 and is currently Director of Strategic Accounts for the Connected Technology Group. Prior to being in this role Jim served GreatAmerica in sales and sales mentorship roles in the Office Equipment Group, and also served as the Director of Sales for our Collabrance division. Jim began his professional career with Pitney Bowes in 2004 spending seven years in sales and sales management positions before joining GreatAmerica. Jim received his Bachelor's Degree in Business Administration from the University of Northern Iowa. Outside of GreatAmerica, he can be found spending time with his wife and four children running to various youth activities and enjoying the outdoors.