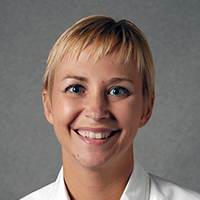 ---
Is My Office Technology Business A Good Fit for GreatAmerica?
As a vendor relationship manager at GreatAmerica, I have the pleasure of working with office technology providers every day. In our channel, it's not a question of if financing will be a part of their go-to-market strategy, instead, it's a question of who they will use to facilitate the financing arrangement.

There are many financing sources to choose from as an office technology solution provider, and when deciding what the best fit for your business is, you should start by looking to your mission, values, and go-to-market strategy. Since I'm often asked what kind of providers are typically a good fit with GreatAmerica, I wanted to take some time to offer my insight on the topic. There are two categories of considerations we tend to look at when evaluating if an office technology business will be a good fit for GreatAmerica: The first is what I call the 'on-paper' attributes. We lean on these attributes to help us understand if the company seeking financing can fulfill the terms of the agreement. The second category we look at is whether they hold growth minded attributes. Let's dig into both categories.
On-Paper Attributes
The following qualifications are a guide to ensure we are a good fit for your company, though it's important to keep in mind exceptions do arise:
Your annual revenue is at least $500,000
Ideal credit history includes multiple commercial relationships – free of collections, liens, bankruptcies, or write-offs
You are a current authorized reseller of an office technology manufacturer
Growth-Minded Attributes
The above criteria are a good baseline of information for consideration, but without understanding the big picture growth objectives of the business, our assessment is incomplete.

GreatAmerica tends to work best with providers who are growth minded; those that hold attributes focused on evolving their businesses for the future. They place customer retention as a high strategic priority, and many times, these are the technology providers who understand that choosing a finance vendor is a strategic decision. They are committed to offering a monthly payment as a sales strategy to increase contracted, recurring revenue, as well as shorten the sales cycle. These businesses tend to think outside the box when it comes to growing and scaling their business, constantly looking for efficiency gains and customer retention strategies that help secure a strong future for their organization.
Customer Retention is a High Priority
Speaking of customer retention: It costs five times more to get a new customer than to retain an existing one. Providers who make retention a high priority know that there needs to be strategies in place to help them do that. They also acknowledge the value a well-equipped finance source can bring when it comes to implementing those strategies.

Technology providers understand that a third party, such as GreatAmerica, can have an impact on their relationship with a customer. Therefore, any third party that interacts with their customers should hold the same values when it comes to the way they work with and treat their customers. This includes attentive service, proactive problem resolution, and transparency around expectations.

These providers also tend to value programs with built-in customer protection, like bundling. Bundling the monthly equipment payment with the provider's costs for services and supplies can help deliver an enhanced customer experience via a single invoice solution. This single invoice is easy for their end customers read, manage, and pay. This approach also serves to retain customers and the associated future cash flow and revenue streams for their business. Especially in times of economic uncertainty, strong and secure cash flow in the form of contracted recurring revenue can provide some stability and assurance that payments will continue to flow into the business.
Constantly Seeking New Opportunities to Diversify
Providers that work well with GreatAmerica often have diversification objectives. With all that's happened in the world over the last year, it would be easy to think one should hold tight and weather the storm. However, what we've seen from providers in our space proves the contrary. History proves time and again that those who pivot to meet the immediate and long-term needs of their customers will succeed- even in the face of adversity. Without evolution, there is no growth – plain and simple.

GreatAmerica whole-heartedly believes this is true and we work best with those holding a similar mindset; those who continually ask themselves how they'll protect the business they have and continue to win new business. As we continue to see businesses transition to their next normal, new demands emerge. Business owners need to consider new product and service offerings and prepare to compete with others both inside and outside their current space. Those doing so appreciate the value GreatAmerica can bring in terms of our willingness to build out new programs that support our provider customers' entry into new products, services, and solutions.
Values Based
Companies that work well with GreatAmerica value a higher level of service. They are often actively interested in our ancillary offerings, from resources that help educate their employees and customers to tools and technologies that help them run their businesses more efficiently. They value programs – such as, MPSecure and Hardware-as-a-Rental (Haar®) - we've created that help them take on new products and service lines. They are interested in consultative programs that enhance strategic planning, sales training, or hiring efforts through PathShare® HR Services. They take advantage of technology we provide like info-zone™, InteGREAT® and SnappShot® that help them become faster and more accurate.

In addition to our competitive rates, GreatAmerica provides a hands on, consultative approach to the programs we offer our customers. Similarly, providers that work best with us don't lean on price as a key differentiator. These office technology businesses look at their financing source as more than a lease rate and tend to gravitate toward GreatAmerica because they see it as an investment in their success to involve a provider that can make them better.
---
Though we work with all kinds of office technology providers, with a wide range business goals, we bring the most value to those solution providers with the above attributes. The most successful relationships are mutually beneficial. While there is no shortage of financing sources to choose from as an office technology solution provider, it is crucial you look to your mission, values, and go-to-market strategy when determining who you should partner with.

Do you feel like GreatAmerica is a good fit for you? Get in touch with us by clicking the button below.
Alisha Fishwild
Alisha Fishwild is a Director, Vendor Relationship Development with GreatAmerica Financial Services. Alisha supports Independent Office Equipment Dealers by offering financing solutions and value-add business services to help dealers differentiate themselves, close more sales and build recurring revenue streams. Alisha has been involved in lease financing since 2000. In her spare time, she loves spending time with her daughter and running.