---
How does bundling help build the enterprise value of your business?
Updated 3/1/23. Originally published 11/23/20.
For any company to be valuable, even sellable one day, there is a lot more to consider than just the bottom line. You need to be asking yourself questions like:
Can we continue to grow in the future while maintaining margins?
Am I too dependent on a key employee or key customer?
Will our competition change?
Are my future revenues secure?
Whether you intend to continue growing your business, sell it, or pass it on to others, it is important to continually strive to increase your enterprise value. Of course, when determining the value of a company there are several considerations, such as the diversity of your products and services, margins of each, and pricing from your suppliers. But beyond those important considerations, another effective way you can grow your enterprise value is by adopting a bundled strategy.
What is bundling?
Simply put, bundling means taking two or more separate payments for related products or services and combining them into an easy to understand total monthly payment for the customer. Bundling is not a new concept. We all experience it with our cell phone carriers, internet providers, and utility services. In the office and technology space, you might bundle your monthly service and supply charges into the monthly payment for the financed equipment.
RELATED: Common Questions Around Bundling and Single Invoice Solutions
---
RELATED: Improve Your Enterprise Value With Bundling
Watch this video and learn how combining the billing of equipment and services into one bundled payment can help you retain your customers and grow your revenue over time.
---
How does bundling help improve enterprise value?
Now that we know what bundling is, you maybe wondering how exactly it could help increase the enterprise value of your business. We encourage you to watch the above video for a detailed explanation from our own Joe Terfler, Executive Vice President of Corporate Strategy and Strategic Finance at GreatAmerica. However, for the sake of brevity, we'll call out three ways bundling positively impacts enterprise value.
Strong Recurring Revenue. Bundling your products and services and selling a single payment helps increase your enterprise value by increasing the predictability of your revenue streams.
Protects Your Accounts. Bundling helps build a foundation with your customers, ensuring you are seen as their total solution service provider. A single, easy to manage payment for all equipment, services, and supplies will provide a streamlined experience for your customers helping you to retain their business and keep your competitors at bay.


Can Drive Billing Efficiencies. An efficient business is usually a profitable business. Bundling, paired with the right technology integrations, can boost efficiency in your billing processes. Think about tasks like invoice/meter retrieval and cash posting. When these processes are carried out more quickly and accurately through automation, you establish consistency in your accounts receivable processes. When bills are delivered consistently every billing cycle, you increase the odds that your customer will pay their invoice on time, which can drive positive and a cash flow.
---
RELATED: Learn about 1nVOICE, our systematic process that can match your go-to-market strategy and make it easy to provide your customer with a single, easy-to-understand invoice.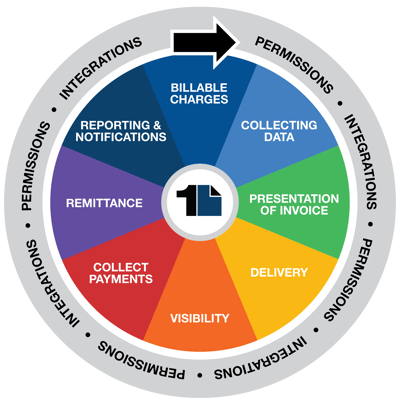 ---
In Summary
While there are many considerations to make when setting out to grow the enterprise value of your business, bundling can play a key role in your strategy. A bundled approach can give you as the solution provider peace of mind that your customers are being well served while you protect, grow and evolve your business into the future.
Learn How a Bundled Program Could Benefit You
GreatAmerica
GreatAmerica is the largest independent, family-owned national commercial equipment finance company in the U.S. and is dedicated to helping manufacturers, vendors, and dealers be more successful and keep their customers for a lifetime. A $2.5+ Billion company with life-to-date finance originations of over $14 Billion, GreatAmerica was established in Cedar Rapids, Iowa in 1992 and has a staff of over 600 employees with offices in Iowa, Georgia, Minnesota, and Illinois. In addition to financing, GreatAmerica offers innovative non-financial services to help our customers grow.