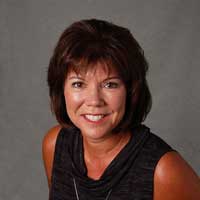 ---
How is GreatAmerica Different from other Leasing Companies?
GreatAmerica "Walks the Walk"
I started at GreatAmerica 22 years ago, and the three years prior to working at GreatAmerica, I was in the leasing industry working for Tony Golobic, our founder. When I reflect on my time, I hear the question "What leads a person to work for the same leader and company for most of their entire adult life?!" The reason I've had a sustaining career is the same reason GreatAmerica has loyal customers, and the reason other Solution Providers choose to work with GreatAmerica: we don't just talk the talk, we walk the walk!
Why Solution Providers Choose to Work with GreatAmerica
There are three main reasons Technology Solution Providers (like MSPs and cloud communications companies) choose to work with GreatAmerica.
The people at GreatAmerica help the culture of caring thrive;
We are a family-owned company and that leads to accessibility and flexibility; and
GreatAmerica embeds themselves in the industries they serve.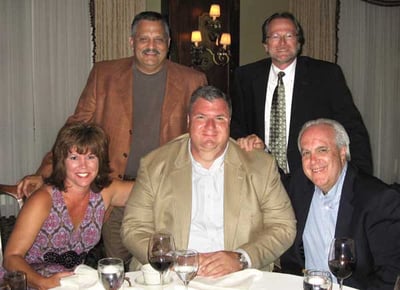 GreatAmerica Dealer Council 2009.
Pictured left to right (front): Chris Vachon, Chris Jones, Steve Klenner; (back) Gary Ritacco and Mark McKersie
GreatAmerica Culture of Caring
To me, the biggest differentiator of GreatAmerica is our culture. That culture is founded on the principles that engaged and happy team members lead to satisfied customers. Tony's vision was to create something special, to create a place where people looked forward to coming to work.
A loyal customer (who is now a good friend) would visit our Cedar Rapids office and comment, "It's like an alien pod hovered over and landed in Eastern Iowa," then continue to talk about how there is no way there are naturally this many happy people in a moderately-sized Midwest community. He would walk around the office and say everyone is happy, greets him with a smile, offers to assist him, and genuinely cares.
While the culture can be palpable if you are in the building or if you have worked with GreatAmerica for some time, there are things in place to ensure a great experience for anybody who interacts with a team member. Those include answering the phone with a smile, no automated attendant, and our team environment.
GreatAmerica is Family-Owned and Flexible
The third differentiator is GreatAmerica is one of the largest privately-held leasing companies in the United States. That means we aren't owned by a bank – instead a majority of the company is held by the Golobic family. Additionally, our senior leadership team works out of our headquarters in Cedar Rapids, Iowa.
Although we are a company of more than 550 employees, we still retain the small company feel. That is because we are organized into teams of around 15 members who work with different stages of the lease. Combine the small teams with access to senior leaders, and decisions can be made quickly –avoiding the potential delay a partner might face if the chain of command is spread out over many locations.
Our independence also allows for flexibility and "outside of the box" creativity that other companies who must answer to investors or board of directors would otherwise not be allowed.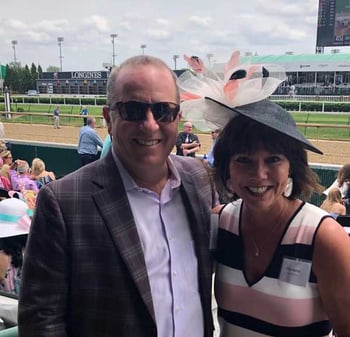 Chris Vachon attending the annual Kentucky Derby event with Scott Diamond and the Unified Technology team.
GreatAmerica is Embedded in the Industries we Serve
One of the differentiators our customers notice the most is that we align ourselves and become industry experts in the vertical markets we serve. The team members who service MSPs and other technology providers consider themselves first, and foremost in the technology channel. The key to a trusting relationship with our customers is that we know your market and specific ways to help you be more successful.
The mission of our sales team is simple: we want to help you win. There are ways outside of just providing financing that support that strategy. For example, GreatAmerica has a team dedicated to support technology integrations, like ConnectWise Sell and QuoteWerks. Their goal is to find ways to simplify the financing process using the tools our customers use to run their businesses.
We are also committed to attending, sponsoring, and hosting industry events to better our knowledge and continue to spread that knowledge in a constantly changing world of technology. GreatAmerica is aligned with experts like Paul Dippell and companies like ConnectWise all in an effort to educate MSPs on building, marketing and selling their solutions.
'Walking the Walk' Keeps Employees Engaged
While culture, industry-focused, and independence are all reasons our customers consistently choose GreatAmerica over other finance offerings, it is also why GreatAmerica is a destination for employees.
Tony's vision was to create something special, to create a place where people looked forward to coming to work. GreatAmerica continues to be recognized as a top place to work in the Cedar Rapids community, and just this year DecisionWise recognized GreatAmerica as the 2019 Employee Engagement Best Practices Award winner.
Our people are proud to work here, embrace the culture, and ultimately that shows in the lasting relationships we build with our customers.
Chris Vachon
Chris Vachon is a Director of Strategic Accounts for the Unified Communications & IT division at GreatAmerica focusing on Solution Providers across the western United States. Her mission at GreatAmercia is to help her customers achieve greater success. With 27 years of industry experience, Chris builds strong partnerships and develops customized programs that are both innovative and profitable for MSPs and UC providers. Chris graduated from Coe College with a Bachelor's Degree in Education.