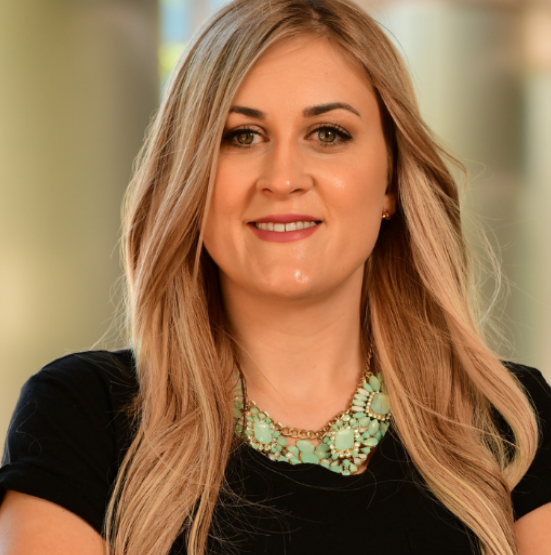 ---
7 Keys to Digital Sales & Marketing Success
If there was any lingering doubt about the evolution of the modern buyer, 2020 has certainly given us evidence that the idea of the digital buyer is no fad. Consumers continue to demand content and experiences that educate and empower them along their journey to do business with us. That means we've got to make sure we stay in tune to these needs, and adapt our digital sales and marketing strategy to be in lockstep.
I had the opportunity to attend Digital Sales & Marketing World last week, an online event hosted by IMPACT, a digital sales and marketing agency. Keynote speaker, Marcus Sheridan shared some insight on what leads to digital sales and marketing success and what leads to failure. Following are seven attributes of companies that have evolved their perspective of sales and marketing to best serve their customers.
1. They are Completely Tuned into the Changing Buyer.
Organizations that understand how to be successful in digital sales and marketing are rooted in the changing needs of today's buyer. The book, They Ask. You Answer., by Marcus Sheridan quotes a statistic which we reference frequently because it speaks to just how much consumers have shifted their mindset and purchasing habits. In his book, Sheridan states that 70 percent of the buying decision is made before a prospect even reaches out to a sales rep (SiriusDecisions). A more recent study indicates that number has grown closer to 80 percent (Forrester). If we know this number is growing, what does this mean?
It means organizations must shift their perspective on how Sales & Marketing teams interact. The most successful companies no longer think of sales and marketing as separate functions, instead instituting a single revenue team that works together, hand in hand.
On a revenue team, the marketing and sales teams work closely together. For example, the sales team actively participates in the creation of their editorial calendars. Similarly, marketing is consistently seeking out feedback from the sales team to uncover questions and concerns they are hearing from their customers and prospects, empowering marketing to create content which sales can use as fodder in their prospecting discussions. All of this collaboration serves to better inform the end customer or prospect by providing content that answers their questions up front, informing their buying decisions.
2. Their CEO Is NOT Aloof of the Marketing Department.
A common struggle for organizations that have not embraced this philosophy is that the leadership team and/or CEO is somewhat detached from the activities of the marketing department. Instead of acknowledging the data and statistics that the buyer has already made 70-80% of their decision before reaching out, they believe that the sales team actually still influences 70-80% of the sale. But to be truly successful, that mentality must be flipped.
Those thriving tend to have CEOs and/or leadership who are highly aware of their digital sales and marketing activities. At these organizations, the CMO has a seat within the leadership team and keeps other leadership keenly aware of what's happening to ensure all are in alignment.
3. They Understand They Are NOT the Exception to Today's Modern Buyer.
Organizations that are successful at digital sales and marketing understand they are not the exception to the rule. They recognize their buyer is online and seeking information to solve their problems. While they may have unique qualities that make them different than their competition, they acknowledge that they, just like every other business out there, are in the business of trust.
This opens them up to success because they don't refuse to do the things that work, like talking about price or clearly and specifically answering the questions (even the tough ones!) their customers ask on their website. They look at what the marketplace has dictated as needs, and they find a way to provide it.
4. The Company Is Obsessed With the Way Buyers Think, What They Ask, What They Search, and How They Buy.
When you think about how you behave as a consumer, what comes to mind? How do you go about making a decision to buy?
When you're investing in a product or service, you, like most of us, are probably constantly wondering what you need to look out for, evaluate, or compare in order to make an informed decision. You Google questions and read reviews with the hopes the content you consume will help you zero in on the right solution to your problem.
Consumers also want the purchase process to be easy. How many times have you paid a little higher price because you could get an item on Amazon in a single click with 2-day delivery over the same product on another website which requires you to enter credit card and address information?
If we as consumers are making these considerations, our customers are too.
That's why the companies who get this are obsessed with creating the content that answers the specific questions their customers are asking, and are constantly seeking out ways to make the process simple.
So where do you start? Marcus Sheridan recommends starting with content on 'The Big 5.' These are the subjects that move every buying decision in every industry.
Cost: how much does your product or service cost? What factors influence the price?
Problems: what problem does your product or service fix? And what are the potential problems with your solution? Show how you are or are not a good fit.
Comparisons: this is an opportunity to showcase your expertise by making comparisons in your industry, of the products you offer, of factors that would influence buying decisions. Important to note: your company shouldn't always be included in these comparisons but should provide an objective look into the industry you serve.
Reviews: honest transparent reviews of your products and services that help consumers decide which, if any, of your offerings is right for them.
Best of: what products/services are the best in class?
5. The Company Has the Ability to Produce Their Own Content.
Companies that truly get digital sales and marketing invest in content. They've hired a full-time content manager in-house whose primary focus is to produce two or more pieces of content a week. Those who are really with the times have a full-time videographer on staff, and maybe even a second content manager!
These companies operate like a "media company" and produce the vast majority of their content, whether it's video or text, in-house.
Though most companies know that it's better to do this in-house, time and time again, they will choose to outsource to an agency. However, taking this route leads to them spending just as much time serving as the subject matter expert for the content that needs to be written. The result is they actually spend more time and money to get less in return.
6. They Seek out Ways to Make It Easier for Customers to Take Action and Buy Online.
Did you know that 33% of buyers would prefer to have a seller-free buying experience (Gartner)? We touched on this earlier, but let's take a deeper dive. When we said organizations should be obsessed with "how their customers want to buy," we have to consider facts and statistics just like this.
Now, just because an organization wants to give their customers the option to buy sans seller doesn't mean they are 'anti-sales.' In fact, it's the organizations that acknowledge this preference that actually see increased sales!
So what can a seller-free buying experience mean? Think 'choose your adventure' type tools. We are talking tools that allow customers and prospects to self-educate and even purchase what you sell – all on their own accord. One example could be a self-scheduling tool, which allows consumers to schedule time to discuss a product or solution without talking to a rep on the phone first. A self-selection tool can be created to help answer complex questions about what features or services they want included in a solution, helping them to narrow down their options based on their needs. If pricing your solution can be complex, consider creating a pricing calculator that factors in various features depending on what your prospect selects.
7. The Company Is Doubling-Down on "Digital Selling" Training.
Many organizations have traditionally used outside sales reps, meaning they rely on physical travel to sell. Since the pandemic began in March, these sales teams have struggled because they had not yet adopted virtual selling tactics.
However, those moving the needle with their digital sales and marketing are embracing digital selling techniques. These companies are investing heavily in training on the topic of virtual selling. They seek out the tools and resources that can help them guide a sale online using virtual selling strategies and tactics like video conferencing or 1:1 Video. Being willing to master these techniques has helped them to transition to more of an inside sales model and keep their business moving forward.
2020 has thrown a lot of challenges our way, but one thing remains the same: Consumers will continue to crave self-education, be it through video, blogs, or experiences, on their journey to do business. Adopting a digital sales and marketing strategy to deliver that will help companies remain relevant.
---
Want access to more resources on all things Digital Sales & Marketing? You can purchase access to the GreatAmerica Smarketing Resource Hub, a series of webinar recordings created just for solution providers by some of the best Sales and Marketing experts. Preview the available content and then get your All-Access Pass, including a workshop with Marcus Sheridan, for just $39.00 by clicking the link below.
Katie Lanpher
Katie Lanpher joined the GreatAmerica Office Equipment Group in 2018 as a Content Marketing Specialist. With a background in digital marketing, she employs many tactics that contribute to the growth of the Office Equipment Group's online presence, including social media, e-marketing, and search marketing. Katie works closely with team members from varrying departments to write, edit and distribute content that our office technology dealers will find valuable as they grow their businesses.