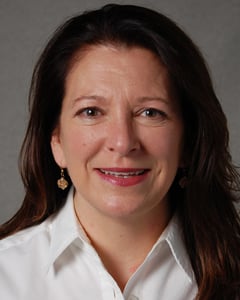 ---
CARES Act Update: Additional Funding Available
***Update as of 9 July, 2020: The Paycheck Protection Program has resumed accepting applications as of 6 July, 2020 in response to the President signing the program's extension legislation. The new deadline to apply for a Paycheck Protection Program loan is 8 August, 2020. See https://www.sba.gov/funding-programs/loans/coronavirus-relief-options/paycheck-protection-program for additional details.***
As many of us try to make a small economic impact - ordering take out from a favorite restaurant or sending additional funds to a local charity or family member impacted by a sudden job loss- the larger need of more funds for the Paycheck Protection Program was just passed adding $310 billion in funding for American workers and small businesses. The second round of applications will officially open soon.
We recently surveyed some of the small businesses we serve at GreatAmerica and found that 90% of those who responded have already applied for potentially forgivable loans under the Paycheck Protection Program. Of those, 32% have received their funds with another 48% expecting funds by the end of April.
So what can you do, if you haven't applied? Be prepared. Start now and start working with your approved lender. The application date will be released soon and we saw the first round of funding claimed within two weeks. While the specific requirements differ from lender to lender, there are some common items they all will require:
If you are a company with employees, you'll want to start with the following:
Tax Form 940 or 943 (Agriculture) from 2019, if filed OR

2019 Payroll processor records including gross salaries and wages.

2020 Tax form 941 or Payroll processor records for the period between Feb 14-29, 2020
For sole proprietors or self-employed people without employees:
1040 Schedule C, if filed for 2019 OR

Draft 1040 Schedule C for 2019 if not filed

Income and Expenses (Profit & Loss Statement)
If you are an independent contractor:
Form 1099-MISC for 2019, for services rendered as an independent contractor
You will also need to prove hardship to qualify for these loans. According to the SBA's final application, you certify that "current economic uncertainty makes this loan request necessary to support the ongoing operations of the applicant."
Be sure to check out grants and other state and local opportunities as accepting funds from the Paycheck Protection Program can disqualify you from other programs.
Finally, check into the IRS guidelines on the Employee Retention Credit, because you can't accept funds from the Paycheck Protection Program if you are using this tax credit.
As before, we encourage you to work with your approved lender and check with the Small Business Administration's website for updates.