Office Technology Specialty Markets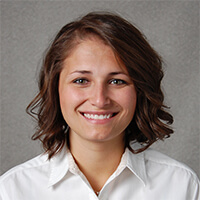 ---
How to Maintain Your Customer Service Standards in a Work From Home World
People might think that it's easy to provide great customer service while working from home – it is potentially a quieter environment with fewer distractions. However, when the company you work for is known for exceptional customer service, there is additional pressure to get it just right.
At GreatAmerica, we approached our shift to a work from home environment with our culture and our principles in the forefront. This helped us to keep our customers and dedication to them as our top priority. To ensure a smooth transition we researched best practices and set communication expectations. We continue our daily team huddles, one on one coaching sessions, and spirit of collaboration to maintain our team-based environment and provide the exceptional service that our customers expect.
Most of the best practices on productive work from home cultures advocate a consistent routine. While the morning commute has likely shortened, rising at the same time and replacing drive time with a morning walk or daily meditation can help start the day with a clear mind. For us, continuing our routine of team huddles and one on ones help our team members know what to expect for the upcoming week and create a feeling of "normal." Sharing updates on our vendors or trends helps keep our customers top of mind and reminds us to strive for business as usual.
Communication is another key area of focus for companies moving to a work from home environment. This is a big one as there is likely a lot of communication happening, and with a wide variety of people. As stated by one of our Account Support Leaders, "Leaders are communicating with their team members frequently to ensure we have appropriate staffing, front line team members are communicating with their peers to determine how to attack the workflow while also communicating with customers, understanding the challenges they face and setting clear expectations when processing requests. There are several layers to the daily communication but when working remotely there has to be clear and consistent communication to avoid creating a bad experience for our customers."
Another layer to the communication challenge is that customers may also be working from home and out of their own comfort zone. Our Account Support members enhance customer service by changing the normal talk track to show additional empathy for our customers' unique situations - from calling because they could no longer send physical checks due to a change in protocol to explaining a late payment because they are not physically in the office – we empathize and proactively offer solutions to put their minds at ease. Our focus is to show that we are here to help them succeed.
Finding someone available to approve a decision while working remotely can be difficult. Empowering your team members with the right training, tools, and resources to guide them to make those decisions on the spot can help move things forward. The customer doesn't need to wait for a call or email back, they can receive the answer with that first call. This fits in well with one of our principles We Deliver on our Commitments and Provide Excellence. As noticed by an Account Support Leader "Our Account Support team members know what their role is and that what they do every day for our customers is what sets us apart from our competition. They consistently hit the mark. To me that is what it means to be in account support, no matter what the obstacle, no matter what the challenge, we will deliver on our commitments and provide excellence."
One of our Account Support team members noted, "Since work from home started, GreatAmerica has provided us with all of the tools and equipment needed to work just as efficiently as we would if we were in the office. We've also been able to take time during the day to connect with our teammates and share our wins in order to maintain our supportive team environment."
As the world continues to change, one thing remains constant - exceptional customer service is possible even in the most unusual circumstances with the right tools, culture, and practices in place.
Natasha Schultz
As an Account Support Leader, Natasha and her team spend their time providing insight and solutions for our customers, as well as tackling new challenges daily. Natasha enjoys her ability to tend to both internal and external relationships all with one thing in mind: being helpful. In her free time, Natasha loves being with her husband and daughter.