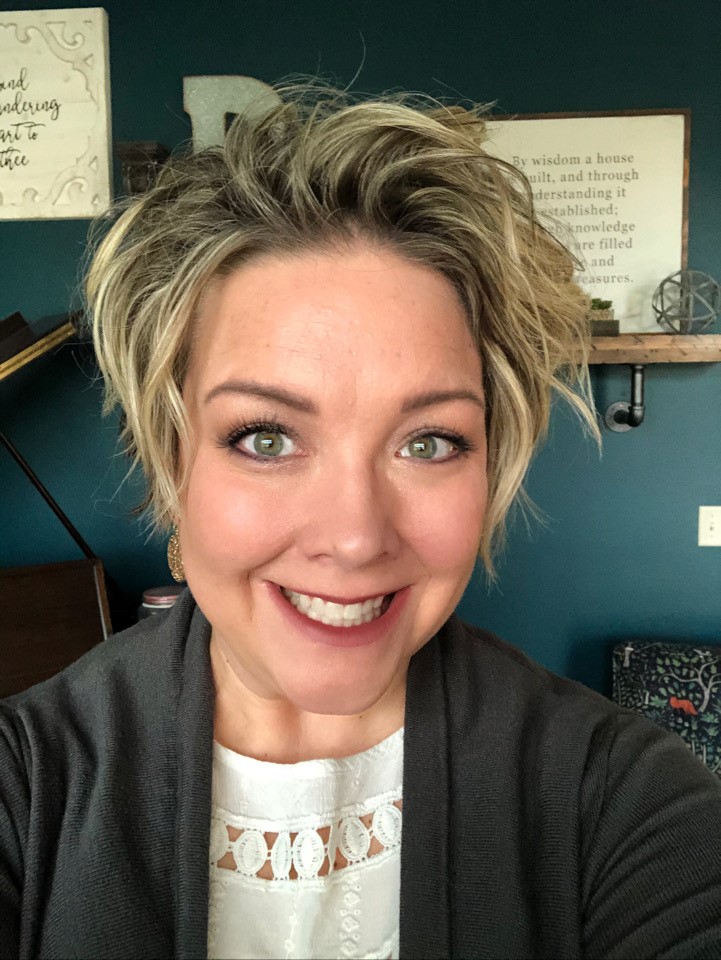 ---
Do's and Don'ts of Virtual Selling
Virtual selling has been embraced in some industries for years, but there are a variety of misconceptions about it, leading many to resist the approach. Arguments against selling products and services using virtual methods include "We run a very relationship based business" or "There would certainly be a decline in closing rates if we don't meet with prospects face-to-face." They may also claim that their customer base just isn't familiar enough with the technology needed to conduct the entire sales process online. These misconceptions have also served as a justification, providing a reason to feed into our own insecurities about using video in the sales process. When my own organization, GreatAmerica, began encouraging sales team members to get comfortable with using video in our own sales process, several words came to mind. Comfortable was not one of them.
Back then, we were in the midst of adopting an inbound approach for our sales and marketing strategies. Video was a huge part of this new approach. As I sat in a video workshop, led by Zach Basner of IMPACT, I was anything but comfortable and had a long list of excuses about why it just wouldn't work. I even tried my very best "but I have a face for radio" excuse to no avail.
It's true though, isn't it? Most people don't love listening to themselves or seeing themselves on camera. It makes us feel like we are under a microscope.
But even before COVID-19, using video to sell had been increasing greatly. And though COVID-19 certainly accelerated the need for an alternate sales approach, video would have only continued to become more prevalent, pandemic or not. Today, virtual selling is no longer a nice alternative option - but our only option - as many of us are working from home with no other means to stay connected. No longer are my marketing and sales leaders merely trying to coax me out of my comfort zone, I am being whirled out of it.
My perspective, like many others, has changed quite a bit since our organization first started down this path. Albeit uncomfortable at first, I did stop making excuses and started hitting the record button. Over the last four months, we've all gotten a lot more comfortable with video. Looking back, I laugh a little at my reluctance to embrace it, as it's quickly become the norm for our organization. While we are still learning and honing this craft, there's a lot we've learned along the way. This pandemic proves the importance of virtual selling. It also proves that geography should not limit our ability to connect with others in our industry and around the world.
As an organization working to embrace a virtual selling model, our sales team was lucky enough to attend the Virtual Selling Summit, a day-long virtual learning event put on by IMPACT. The company's co-owner, Marcus Sheridan, is the author of They Ask, You Answer, and is an avid proponent of the use of video as a part of an inbound approach to sales and marketing. If you are just starting out on your virtual selling journey, here are some do's and don'ts to help.
Don't Choose the Wrong Platform
During his session in 'The Virtual Selling Summit,' Marcus Sheridan referenced a statistic showing that close rates can increase by up to 10% if both parties turn their webcams on during a meeting. Video helps build rapport with your buyers when you are unable to be in front of them physically. You may sabotage your own efforts however, if you choose a platform that is clunky to use, unfamiliar to your customers, and not tested by you.
Invest the time to choose a platform that suits your needs and budget. Then, get familiar with it prior to your first call to avoid fumbling and distracting your prospect from what you're striving to accomplish. You still want to look polished and professional.
There are many different video conferencing platforms out there. I encourage you to do your research and figure out what people in your industry are most comfortable with. The prices and features vary greatly but there's a fit out there for just about every need and budget.
Do Prepare, Script and Practice
You can't wing a virtual sales meeting. Especially not now, when we are all dealing with uncertainty while learning new things. You'll be faced with objections, and whether those have to do with budgets or a reluctance to use of new technology like video conferencing you have to be prepared so you can take the call where you need it to go.
Scripting (and diligently practicing) the essential pillars of success for sales calls is extremely important in order to get the person on the other side of your webcam to stay engaged. Before even starting the call, send an agenda and get commitment from your prospect or customer that they will turn on their camera. As I mentioned earlier, when both parties use webcams, the rate of closing increases. If you set the expectation, and lead by example by turning your camera on, you reinforce this commitment and are more likely to get them to do the same.
Additionally, learn how to lead and facilitate conversations with multiple decision makers, taking control of the call. If you let your prospect steer the conversation, your chances of closing are slim to none.
Don't Fail to Get Your Team (and You) Comfortable on Camera
You need buy-in from the top to transform into a virtual selling organization. This means providing the guidance, resources, and encouragement your team needs to get comfortable on camera. If your leadership team leads by example and can set expectations, you teams are more likely to follow suit. And then practice. Send videos instead of emails to each other. Work together to determine lighting and placement. Make video chats the norm for you and your team so when you're on with a customer, you're polished and ready.
Do Embrace the Messy
This is a new journey for many, and we can't let fear keep us from growing and evolving. By avoiding failure, we cheat ourselves and we cheat our organizations of the opportunity to learn and advance our skills or knowledge. It's important to have patience with yourself and with your teams. Remember, we're all new at something before we became good at it. We all earned our expertise by learning from our mistakes – this is no different.
Don't Forget About Content (and Your Marketing Team)
Well-crafted, relevant content can go a long way in pushing your prospects through the (now virtual) sales funnel. Collaborating with your marketing counterparts is crucial in creating and curating content that educates and engages your prospects. When creating content with your marketing team, offer to serve as a subject matter expert and stay actively involved in the content generation. Let them know what questions and concerns you're hearing from your prospects and involve them in creating solutions.
Social media provides a means to identify, qualify, and connect with the right people from the comfort of your own desk. If you can deliver the right content at the right time, your prospects will see you as a solution to the problem or challenge they are facing. A great virtual salesperson acknowledges and appreciates the use of content and social media to build their brand, and ultimately drive sales.
Do Embrace Technology and Don't Underestimate Effective Communication Skills
Technology is the only way many of us can connect right now. An outstanding salesperson will dig in and learn the tools and technologies, unencumbered by ego or insecurities, for the sake of building and maintaining relationships. From CRMs, to video tools like webinar, conferencing and video creation platforms, familiarize yourself so you can continue to move business forward. But, just as important as the tools you use are the communication skills you employ. Your communication – in person, over email, and via video - should be incisive, clear and inquisitive. Effective communication uncovers the true needs of your prospects so you can speak to the pain points they are facing.
---
As salespeople, much of what we do drives the profits of the business. Landscapes have changed, consumers and their behaviors and/or preferences have changed, and as a result, we've always needed to pivot and modify our approach in order to serve our customers. COVID-19 is just another opportunity for us to adjust and grow, so don't let your comfort zone stand in the way of evolving so you can continue to deliver on the commitments to those you serve.
Sarah Burnes
Sarah Burnes began her career in commercial finance at GreatAmerica, and in 2018 became a National Account Manager for the Office Equipment Group division. She has 22 years of experience in leasing and financial solutions for both commercial and consumer leasing for private and captive lessors.