Office Technology Automotive Healthcare Construction Specialty Markets Agriculture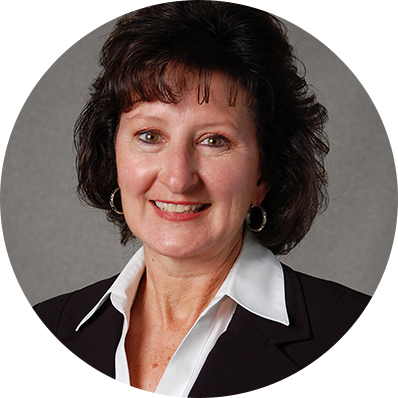 ---
Five Steps to Hiring Talent Today
Whether you've furloughed or laid off employees or have hung out the help wanted sign, you've made the best decisions for your business at this time. Some of the most important work a sports team does is done in the off season and the same can be true for businesses. While we don't know what the future holds we can be certain of one thing, hiring top talent will always be necessary for successful businesses.
As with any well-oiled machine it's hard to go from standstill to top speed. Spend time now on the little things that can help you prepare for the next time you need to hire:
Assess your current team. Now is the ideal time to evaluate the team you have and determine any skills gaps in your workforce. In addition to evaluating current skills, much like our team analogy, this is a time to be coaching them to improve current skills and develop new ones.


Clearly identify what you're looking for. Does the way you work and interact with customers look different than in the past? Should you look for different types of talent? For example, do you have more employees working for home? What managerial skills are needed to lead a remote team versus an on premise team? What sales skills are needed to interact virtually with customers? What prospecting skills are needed now that "pounding the pavement" might not be possible with our customer contacts working from home?


Go talent shopping.
As the United States navigates this economic downturn, Fernandez-Araoz, Executive Fellow at Harvard Business School advises "…there's a chance to hire talented people at a time when the pool of available talent is expanding, and visionary leaders can make the most of it, preparing their companies for recovery and growth."
Spend time now identifying top talent. Aim high. For the first time in years it's an employer's market and now is the time to talk to top talent that will help take you to the next level.


Build a talent bank of people you want to connect with the minute you are looking to hire again.


Have conversations with furloughed workers from other companies or your manufacturers who may be candidates when you're hiring again.


Be honest with the candidate about your hiring needs. It will establish a trust-based relationship. If they are the right candidate, they may be able to help you design the perfect position and offer insights into what you need.
Companies not nurturing their talent pools now may very well struggle when they are hiring again.
Spend time now to attract talent later.

Build your employment brand. Add content to your corporate website to attract workers to your company. Some top performers are still employed but are less than pleased with the way their employer handled this recent crises. Paint a picture of the type of employer you are. Post written and video testimonials of your employees sharing their genuine and personal insights into what it's like to work at your company. Have them share a "day in the life" perspective. Sharing how they were cared for during the pandemic can be especially appealing to those who felt they weren't treated as well.


Up your social media game. Post on LinkedIn, keep your Facebook relevant and/or write a blog. Be sure to review your LinkedIn profile and add content to the summary section to give potential candidates insight into you, your team and your company.

Review your processes

Review job ads you've used in the past and update according to your evaluation of needs. Review where your best candidates have originated in the past to determine where you should be advertising. Have you explored online job sites or do your best candidates come from referrals or your local college? Ask your staff if the ads you've created appeal to them and where they would search for new jobs.


Review your online application process. Make it mobile friendly and short enough not to lose good talent.
Finally, the coach of a great team brings in outside help from time to time to help with assessments and training. Use this time as an opportunity for you to read blogs and books, hire a professional to help you with this process or attend webinars and workshops on the topic. Having the right players on your team is the secret to success, in any season.
---
PathShare® is currently offering a free 30-minute webinar, Mastering the Interview, February 3rd. Reserve your seat today!
Denise Miller
Denise Miller is a Senior Human Resources Consultant with PathShare® HR Services. She is a Society for Human Resource Management (SHRM) Certified Professional and holds an additional Talent Acquisition specialty credential allowing her to help GreatAmerica customers be more successful within their hiring process. Her certification with the Activity Vector Analysis (AVA) allows her to assist in assessing talent for behavioral fit within the role they are being considered. Denise regularly conducts Professional Selling Skills® sales training classes to help support consultative selling skills. Prior to joining the PathShare team in 2013 Denise spent 10 years in a sales role at GreatAmerica working directly with dealers in the office equipment industry helping them grow their customer base.