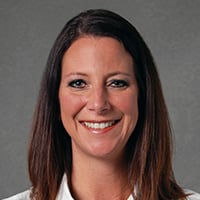 ---
How Can Growing Office Equipment Dealers & Technology Providers Keep Customer Experience Top of Mind?
I am the mother of a teenager, and with that comes many requests to go shopping for clothes. When I shop, I am the type of person that likes to stay focused and get what is needed rather than look around and end up with unnecessary purchases. This buying style is why I tend to avoid sales associates who try to get me to buy more than I need.

But not too long ago, I was on a shopping trip where I was approached in a much different way. My son and I entered a store and were greeted by a young girl, "Good afternoon to you both. My name is Stacey, and I am here to help make this a productive shopping trip for you. What brings you in?"

I was so taken aback. The clerk was more interested in our experience than making the sale. Still, I said the usual, "We're just looking." She then looked at my son and said, "I bet you are looking for something in particular: Any end of summer parties? And school is right around the corner and that means homecoming will follow." She then helped us buy exactly what we needed and nothing more. She made the sale, and we got what we came in for quickly and without hassle.
The Impact of Customer Experience on Purchase Decisions
This situation got me thinking about how often we experience customer service and how easily, positively or negatively, it can sway our buying decisions.

When GreatAmerica began almost 27 years ago, customer service was our primary differentiator. As we've grown, we've had to make a conscious effort to maintain the same level of customer service excellence. As Tony Golobic, the founder of GreatAmerica, always says, "growth can be the enemy of a good customer experience."
4 Questions Office Technology Dealers Should Ask Themselves to Evaluate Their Customer Experience
Office Technology Dealers are always looking for ways to grow and scale their businesses. But as you grow, maintaining a high quality customer experience should continue to be a top priority. As you expand and evolve your Office Technology Business, continue to ask yourself these four questions to maintain due focus on the experience you're providing to your customers.
Is your mission driving your customer experience?
If, as a company, you've dedicated your business to helping your customer achieve efficiency, then your customer experience needs to match that behavior. Every employee must understand your mission and be able to deliver on it.
Are you hiring the right people?
Customer service can be taught, but it can only be genuine if you're hiring the right people. Be sure you are hiring people whose values align with those you've defined for your company. Doing so will help ensure a positive experience for your customers.
Do you seek and listen to your employees' ideas?
Develop a group that can also listen to your employee feedback. This group should include all levels of your organization, including leadership. Those on the front lines are better equipped to sense customer satisfaction and pain points. Getting leadership involved increases communication and commitment. Employees will follow if you lead by example.

At GreatAmerica, The GreatAmerica Experience committee is a cross section of the organization tasked with upholding and educating the company around our customer experience. This committee brings in speakers, offers training, and most importantly, accepts employee buy in.
Are you asking your customers about the experience they are having?
When you're trying to evaluate the level of customer experience you are providing, simply ask your customers. Implement a customer survey or interview. The only way to improve is to know where your strengths and weaknesses are.
---
The associate who greeted my son and me that day obviously had a natural inclination for sales, but our encounter was no coincidence. Our interaction was the intentional result of some really great training from her company. It serves as a prime example of why it pays to place such a high focus on customer experience. The industry may be changing fast, and you may be expanding, evolving and growing, but if you don't place consistent focus and attention on customer experience, you'll find maintaining success will be an uphill battle.
Becky Anderson
Becky Anderson is a Dir. Vendor Relationship Development on the East Atlantic team with GreatAmerica Financial Services. Becky has been supporting the Independent Office Equipment Dealers for over 19 years. Becky is very passionate about the GreatAmerica mission and vison, and offers her dealers continued value to build on their success. Prior to joining GreatAmerica, Becky worked as a customer service representative at a local dealership. Becky enjoys spending time with her family and friends.