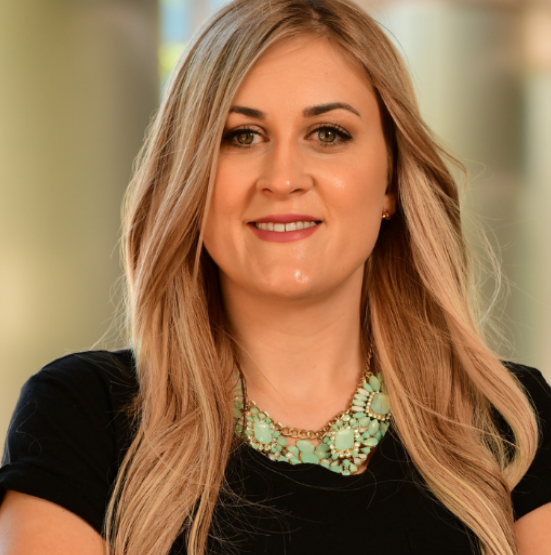 ---
How to Run a Collaborative and Efficient Virtual Meeting
Like them or not, meetings are an essential part of any organization's day-to-day. But unless meetings are conducted efficiently, they can eat up a lot of unnecessary time – and running an effective meeting can be challenging even on a good day.
In April, it was reported that 62% of employed Americans were working from home. And we've seen a major transition to the use of virtual meetings as the main means of collaboration. This has challenged many of us to make some rapid adjustments.
Virtual meetings bring a new brand of obstacles and call for slightly different etiquette. While an exclusively virtual set up may still feel like a temporary adjustment, the reality is that as people get more comfortable with the technology, many of these seemingly temporary practices will become more typical. In fact, a recent article from USA Today quoted chief data strategy officer at Eventbrite, Crystal Valentine:
"Our data is showing a significant rise in demand for online events and it's been inspiring to see the innovative ways event creators are leveraging our platform. We expect online events will continue to play a big role in events post-pandemic."
So if we can only expect more online meetings, how can we make sure we get the most out of our meeting times? Here are some key pointers.
Welcome Attendees by Name When They Log Into the Meeting
This may seem like common sense, but pay attention the next time you call into your video conference. This is often skimmed over, especially during internal meetings.
By greeting participants as they log in, you encourage engagement and make them feel as though their presence is valued. Meeting hosts should arrive early and keep an eye on those entering the room. Acknowledge them with a brief greeting like, "Welcome, Josie! Glad you could join us!"
Always Log on Separately
When some people are together in person and others are attending virtually, it creates communication obstacles and make it difficult to address people individually. This also prevents each participant from using the full functionality of the conferencing software such as video, screen sharing, chat, muting and unmuting. Encourage everyone involved to log on separately so they can take full advantage of the meeting.
Mute and Unmute Like Your Life Depends on It
Speaking of muting and unmuting, be relentless in developing the habit of muting when you are not talking and unmuting before you start talking. Nothing derails a virtual meeting faster than unwanted background noise or wasting time watching someone speak without being able to hear them. To help keep people accountable, hosts can start the meeting with a reminder of how muting and unmuting works and set the expectation that unless a participant is speaking, they should remain muted throughout the duration of the call.
Have an Agenda and Do Your Best to Follow It
With any good meeting, a goal must be set and communicated ahead of time. If you hope to engage participants, they need to understand the 'why' behind the meeting. They also need to know what to expect. By communicating a clear objective and outlining each portion of the meeting, people can come prepared to participate and engage with you prompting more valuable feedback. Being diligent about setting a goal and agenda also shows you respect their time, and gives them the opportunity to determine if the meeting will be a good use of their time. Additionally, they are more likely to also respect the meeting objectives.
Encourage Engagement
If you hope to keep people actively engaged in the meeting, make it clear you require collaborative conversation rather than a one-sided download. Remember to pause regularly to encourage participation and address participants by name to request their feedback and questions. By limiting the time you speak, you invite others into the conversation. While some participants may be outspoken or confident being heard, others may not feel comfortable speaking up. By giving them ample opportunity to contribute, they'll be able to provide their perspective without feeling like they are interrupting.
Finally, if you know you'd like to engage a particular person on a particular subject, give them some time to collect and prepare their thoughts before they are asked to contribute. For example, if you'd value their feedback on an upcoming topic, let them know prior to the meeting that you'll be asking them for input and give them guidelines on what to prepare. This helps earn the trust of your participants because it ensures they do not feel as though they are being put on the spot.
Keep It Simple
Keep visuals as simple as possible. It's recommended that any information on a slide should be easy to absorb in six seconds or less. Instead of relying on text to communicate points, use pictures or graphs. For text you do need to include, use large fonts, knowing that screens vary in size. Limiting lists to six bullets, with no more than six words per bullet.
If you're on an audio-only call, focus on keeping information as concise as possible, communicating only what is essential and giving attendees the chance to ask questions so you can elaborate if needed.
Use Helpful Add-on Features
Many virtual meeting platforms include features for enhanced communication. Some allow meeting attendees to participate in chat messages, hold and respond to polling questions, and use whiteboard-like functionality to draw on screen. If your team is consistently relying on virtual meetings, get out of your comfort zone and get familiar with your platform's functionality. These features drive participation and engagement by breaking up the monotony of a virtual meeting and allowing additional ways for attendees to collaborate.
Maintain an In-Person Meeting Protocol
Virtual meetings add an element of informality because many of the participants are working from their homes. This includes a new set of distractions and can hinder your ability to run an effective meeting. Set the expectation that you are still conducting business and expect the rules to remain the same. If it is not normal for meeting participants to eat, check electronic devices or walk around during in-person meetings, then those things shouldn't be allowed during a virtual meeting. As a participant, try to eliminate distractions in your environment as you prepare to engage in an online meeting. These activities can degrade the effectiveness of the meeting, causing others in the meeting to feel like you're not listening or paying attention.
---
Virtual meeting will likely continue to be the preferred method of collaboration for some time into the future, even after the majority of the workforce returns to the office. By arming yourself with the skills to run an engaging and productive meeting, you'll be able to drive participation and collaboration to help keep your business moving forward.
Katie Lanpher
Katie Lanpher joined the GreatAmerica Office Equipment Group in 2018 as a Content Marketing Specialist. With a background in digital marketing, she employs many tactics that contribute to the growth of the Office Equipment Group's online presence, including social media, e-marketing, and search marketing. Katie works closely with team members from varrying departments to write, edit and distribute content that our office technology dealers will find valuable as they grow their businesses.