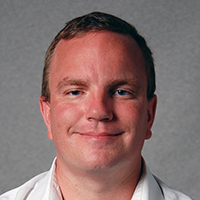 ---
Come Rain or Shine: Why Office Technology Dealers Should Revisit Their Business Plans Regularly
I was recently working in my garage with my 7 year old on a rainy day (one of many we have had recently) when he asked, "What did you and Grandpa used to do on the farm on days like this?" This got me thinking – back when I was a kid, my first thought on rainy days was, "Yes! We get a break from working!" Although this was the case on occasion, most of the time my dad and I would end up penciling out the future and planning for nicer weather.
What Do You Do Outside Your Normal Business Plan to Plan For The Future of your Office Technology Business?
I didn't really realize it at the time, but this was my first venture in running a small business.
After explaining this to my son, he asked me another question: "When do you plan for your future?"
It got me thinking – again! Leave it to a 7 year old to ask the hard hitting questions! But in all seriousness, his question got me pondering. When was the last time I reserved a "rainy day" for my sales territory? A day where I sat down and made plans for reaching my future goals? Further I wondered, "What do my dealers do outside of their yearly business plan to create a cadence around reviewing and planning how they will achieve their goals for the future?"
Many of the dealers in the office equipment industry create strong goals at the beginning of the year. They want to increase their net new business by X% and increase their total revenues by Y%. Setting annual goals is important, don't get me wrong. The shortcoming lies in the fact that so many of us forget to revisit them beyond the simple act of reading our quarterly reports or evaluating how our performance stacks up to our monthly sales goals.
If You're Not Planning for the Future, You're Falling Behind
My dad always used to say "If you are not planning for the future, you are falling behind." When it came to farming, truer words haven't been spoken. We had to plan years in advance for crop rotation, land acquisition, and new machinery if we had any shot at producing a plentiful crop and staying profitable as the world changed around us. This same principle applies to the struggles many Office Equipment Dealers are facing today.
Crop Rotation – Are You Retaining and Growing Your Sales Force?
Office Equipment Dealers have to make employee retention a priority if they hope to grow their sales force and their business. Office Technology Providers are always looking for the best sales reps in the industry, but in today's economy, it can be a struggle to fill their territories, let alone hire the additional reps needed to continue to grow their business. Over the years, candidates have developed different expectations from prospective employers. They are seeking more than a paycheck. They desire a culture they can be proud of, a boss they can respect, and plentiful growth opportunities. With the economy in favor of the job seeker, office technology businesses have to deliver on these expectations if they hope to attract and retain top talent.
What is your strategy for hiring and retaining top sales talent? And what steps are you taking to move the needle each day?
Land Acquisition – M&A Activity Is Creating Business Opportunities – Do You Have a Plan To Seize Them?
When it came to expanding our crop, we were constantly making plans around land acquisition. To plant more crops, we needed more land, and we had to plan for those opportunities so we would be prepared when they arose. What if a farm popped up for sale? We needed to have the flexibility to acquire if the situation presented itself.
For Office Technology Dealers, the time to take over new territories and acquire new business is now! Over the last few years, we've seen a substantial increase in acquisition activity within the Office Imaging Channel. The larger dealers are growing their national presence, private equity has entered the industry, and many owners are preparing to retire. This has created opportunity for growth in territories and business revenues as long as the acquisitions are done correctly. Office Technology Businesses that are planning for the future, creating an acquisition team, and making sure the new business they take on is a culture fit with their existing teams will continue to do well.
New Machinery – Grow & Diversify Your Offerings with New Managed Print, Hardware, and IT Security Services Offerings
When it came to our machinery, most of the time we would try to make the equipment last as long as possible, but there would always come a time when we would say, "Why are we doing it the old way?" We always found when we upgraded our systems to the current technology, our daily processes would take less time and we would save on our labor costs.
As technology evolves, so have the solutions that the Office Equipment Channel is providing. Of course, it's important you're making plans to offer cutting edge solutions to your customers, but there's even more to it than that. As technology evolves, it will also serve you to diversify your portfolio with new offerings beyond a standard cost-per-image contract. For example, we'll see a large IT hardware and software opportunity coming in January of 2020 with the Windows 7 Update. Will you be ready to outfit your customers with the latest in hardware, software and services?
By evolving your business into a full-fledged managed services provider capable of offering managed print, software solutions, and managed network services, you'll create stronger ties and stronger relationships with your customers.
---
Growing up, we would make a plan and revisit it constantly throughout the year to make sure that everything still made sense. If something needed to be changed to achieve our goals, we would change it, defining a new direction and a new method for getting there.

After my 7 year old questioned me, I made sure to make a "rainy day" to review my goals and my future plans. I encourage you to also create your own "rainy day." Take the time to re-evaluate your plans and ensure your short term actions are moving your long term goals forward. I assure you, the payoff will be well worth your time.
Matt Lacina
Matt Lacina is a Vendor Relationship Manager with GreatAmerica Financial Services. Matt supports Independent Office Equipment Dealers by offering financing solutions and value-add business services to help dealers differentiate themselves, close more sales and build recurring revenue streams. Matt has been involved in lease financing since 2013. In his spare time, he loves spending time with his wife, 3 kids and working on many outside projects. Matt graduated from Mount Mercy College with a B.A in Accounting and Business Administration.