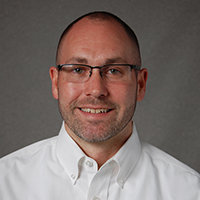 ---
How Can Office Technology Dealers Secure Their Cash Flow?
Cash flow is an important indicator of the health of an organization, yet it's a common challenge for many business owners. Even businesses that are growing quickly and seeing a steady rise in profits year over year can have cash flow related issues. In times of economic uncertainty, strong and secure cash flow in the form of contracted recurring revenue can provide some stability and assurance that payments will continue to flow into the business. In my relationships with our clients, I get to learn a lot about the challenges they face day to day. Cash flow is commonly mentioned as an area of concern that business owners are constantly looking to secure and improve. Economic impacts in the past and the current pandemic heighten these needs even more.
Let's examine four key areas of focus to secure and improve your cash flow.
Take a Proactive Approach to Service Billing & Invoicing
One factor that can contribute to a positive cash flow is the simple act of getting paid – on time. Under our current circumstances, this can be particularly challenging, as delinquency will likely be on the rise. Your customers may be having difficulties making prompt payments or are simply not using the equipment and therefore reducing image and service charges. However, there are still things you can do to improve the likelihood of getting paid.
If you are invoicing separately from a lease for service charges, commit to a disciplined process for sending out your invoices each month. Staying consistent will help your customer to do the same. As the Technology Provider, you may also be doing more with less, and you may need to reconsider how you go about processing your invoices timely.
Take meter collection for instance; investing in meter collection tools like FM Audit or Print Audit can automate the collection process and ensure that meter data is collected accurately and consistently. Alternatively, manual collection of meters not only leaves the administrative burden of continuous follow up with the customer, but also relies on the ability of your staff to enter information correctly and on time, making room for mistakes and delays. By automating some of the processes leading up to the creation of your invoices, you'll ensure you are able to generate accurate and timely invoices, which will also prevent delays in payment due to customer disputes on billing charges.
Another way you can be proactive is by implementing a process and strategy for accounts that have not yet paid. Consider implementing a process for the consistent follow up on accounts that have gone past due; the longer they are delinquent, the less likely they are to pay.
Finally, when you do get paid, make sure your accounts receivable processes are running smoothly. Implement an efficient admin process for endorsing checks as they come in, depositing checks, and reconciling money in your accounting system.
All of the above requires time and knowledge in the area of billing and collecting. If you don't have the manpower or know-how on-staff, working with a finance company that provides back office and bundling services can be a great way to source billing and portfolio management expertise without having to hire headcount. At GreatAmerica many of these services such as service billing and collecting come at no cost to you.
Make it Easy for your Customers to pay their Invoices
When your customer is ready to pay, are you making it easy for them to do so? Consider employing automatic check handling (ACH) instead of a check or credit card payment. Not only will this make it simple for your customers to pay you, but you'll receive the money more timely. You'll also avoid fees associated with credit card payments, which can dip into your service money and eat into your profits over time.
Also, ensuring your customers have a full understanding of the invoice you will deliver to them before they even get their first bill can help secure timely payment. Hold an upfront discussion regarding their payment terms and ensure they have clarity around how the billing cycle works. Communicate everything, from the frequency at which invoices will be sent out, to an overview of what products and services will be included along with the associated costs. Making sure your customers are at ease with the charges presented on your invoice can prevent delays in payment due to disputes or confusion that may otherwise arise down the road. It also minimizes the chance that your customer will be surprised by charges upon receiving their bill, making for a better customer experience overall.
Bundle Equipment and Services Together
By working with a finance company that bundles the monthly equipment cost with the services and supplies fees due to your dealership, you are not only able to deliver your customers a single invoice solution, but you are more likely to retain that customer and secure future cash flow and revenue streams.
If you think about the amount of energy it takes to close new business versus the energy it takes to maintain current business, you know just how important it is to have a solid strategy in place to retain business you've already earned to protect future cash flow. Not only does maintaining a separate monthly service contract make it easier for your customers to cancel, it also makes it easier for your competitors to pay off an existing lease contract.
You customers will also appreciate a single invoice solution. Bundling a base service amount with the equipment payment and billing overages all on a single invoice will shorten your customers' invoicing process. While this may seem like it would have a small impact, consider your customers have their own internal systems of checks and balances they need to go through before they can pay their bill. Billing for your products and services on multiple invoices means more paperwork for them, which will draw out their process and increase the chance that information will be lost in translation. Furthermore, by bundling a base service portion in each payment you can anticipate monthly service revenue even when actual image usage has been reduced.
Bundling also saves your administrative staff time. If you think about the time it takes to issue an invoice and collect payments for each and every customer you have, that can add up to a significant time (and financial) expenditure. With so many businesses running thin on resources, this time savings can be extra beneficial. By essentially outsourcing this task to your finance company, letting them take care of the billing and collecting of your contracts, you free up time that your administrative staff can then reallocate toward revenue-generating activity.
Finally, customers are much more likely to pay a lease payment within a 30 day window when the invoice is issued by a bank or leasing company. In fact, over 90% of GreatAmerica invoices are paid within 30 days. Using a bundling option through a lease heightens the priority a customer associates with paying the bill, increasing the chance they will deliver payments on time, every time.
Streamline your Processes
Technology integrations can also free up time. Consider whether you are taking advantage of technology integrations, specifically GreatAmerica technology integrations, to the fullest extent. A finance company should be able to integrate with many of the platforms office technology dealers rely on to bill for usage and supplies, like e-automate or Forza. By integrating with our systems, Dealers can automate the manual and tedious steps traditionally involved in service billing, direct deposit and reconciliation of service money. This can greatly increase customer service cash flow as well as your own administrative efficiencies.
In times of economic distress like we face currently, you may be running lean and mean on resources. Even as you begin to recover, it's unlikely all will be in a positon to come back at 100% capacity. By leveraging some of the above resources, you can scale your comeback, and when you do recover, your staff can reallocate their time to more productive work, impacting cash flow in a positive way.