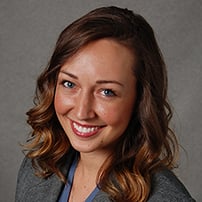 ---
How do I attract and retain top sales talent?
How do I attract and retain top sales talent?
As an HR professional, I get asked all the time, "How do I attract and retain top sales talent?" While the question is generally simple, the answer is most definitely not. There is no silver bullet, obviously, or it wouldn't come up time and time again as one of our industry's greatest challenges. Certainly, there are specific recommendations I do make to individuals who ask this question (usually after a more in-depth needs analysis!). Yet, the last time someone asked me, I became a little more curious myself. Setting my HR hat aside, I thought, "How would top sales talent answer this question? What would they say?"
I reached out to an individual in the office equipment industry who I would classify as "top sales talent." While I know a single individual isn't a perfect sample set by which you obtain statistically significant data, I see value in gaining a different perspective on how to attract and retain top sales talent. Interestingly enough, I found this individual's insight shared a compelling story for why it is so important to have well-thought-out hiring and onboarding processes.
Hire With Purpose and a Plan
According to the sales professional I spoke with, what's most attractive to him as a prospective employee is being treated like a valuable asset and being shown how his talent aligns with the organization's needs. This was clearly highlighted during my conversation, as he commented, "Are you looking for a warm body, just any salesperson, or are you looking for me? If so, why me? What specific qualifications do I have that you believe will be a fit for your organization?"
In fact, more than you may realize, a candidate is administering their own assessment of your organization alongside your assessment of them, this point was emphasized as he reflected, "Think about all the things that you as an employer are worried about when you hire someone – is he a flake? Will she show up on time? Is he just here for the base salary until he can put something better together? I'm thinking all those things about you as well."
Clearly, like any talented sales professional, this individual knows their worth and they want to know you're looking specifically for what they have to offer, and how you plan to maximize their potential to lead to a win for you and them. He shared, "If you're going to hire me, are you doing it to "fill the spot" left by the last guy out the revolving door, or do you have a plan? Salespeople, especially new ones, have an expectation [from the organization] to be consistent." Of course, he acknowledged sometimes this expectation is not always supported, "Through a lack of guidance, training, consistency in leadership message... the value of a salesperson becomes 'what have you done for me lately?'" The underlying message here is, do you blame your staff, or have you created an environment that will enable your salesforce to thrive?
Bottom line, office technology organizations and sales professionals know that sales is cyclical. Ups and downs will happen. Yet, in being thoughtful about your process for hiring sales talent and planning for their success through development, you are more likely to both attract and retain your sales talent. Our source said it perfectly when he stated, "If you want to hire and retain quality sales people hire with a PLAN and PURPOSE – not just a warm body. FIND and SHOW the VALUE in each employee, or they'll find somewhere that will."
Being purposeful with your hiring process and taking ownership over creating an environment where they can be successful takes discipline, but these are two key factors in seeing greater results in attracting and retaining top sales talent. Interested in learning more? Keep an eye out for the next blogs in my hiring and recruitment series where I take a deep dive into how to be highly purposeful in how you hire and how to plan for onboarding success.
Resources: For more information about best practices regarding hiring, check out this blog -3 Tips for Hiring Rock Stars in the New Year!
Arial Harland
Arial Harland is a Human Resources professional leading GreatAmerica Financial Services Talent Acquisition efforts, where she provides strategic leadership in the areas of employment branding, position advertising, candidate sourcing, employment testing, interviewing, assessments, and college relations. Arial is certified by the Society for Human Resource Management as a Senior Certified Professional (SHRM-SCP), and she is a certified AVA Analyst and Predictive Index master. She obtained her Bachelor of Arts in Organizational Sciences and Psychology at Coe College and her Master of Organizational Leadership through St. Ambrose University. Arial was named an industry "Difference Maker" in ENX Magazine and was also named as an industry "Young Influencer" in The Cannata Report in 2018.