Office Technology Automotive Healthcare Construction Portfolio Services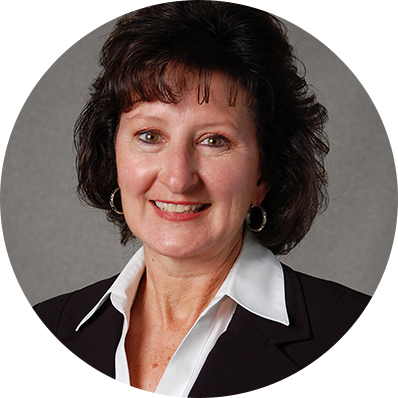 ---
A Strong Sales Process Supports the Evolution of a Business
This year more than most I feel like I've learned new things in a short amount of time. We all have. The COVID-19 pandemic has changed so much of our business practices the only thing for certain is that things are changing.
Recently I had an opportunity to attend a Virtual Selling Summit hosted by Marcus Sheridan and his team at IMPACT. I spent the day learning really important things to consider in today's virtual selling environment, such as:
Choosing the correct virtual platform and getting comfortable with the technology
Gaining customer commitment to turn their camera on for more of a face-to-face meeting than a phone call
Getting comfortable on camera by being authentic yet utilizing proper posture, appropriate hand gestures, smiling, using the customer name, etc.
Setting the stage with good lighting, strong audio and appropriate backgrounds
Layering with a Proven Sale Process
As I listened and learned, an old Girl Scout song came back to me, "Make new friends, but keep the old. One is silver, the other gold…"
The new information on selling virtually was like making a new friend. Valuable indeed.
"Make new friends, but keep the old. One is silver, and the other gold."
My old friend Professional Selling Skills® (PSS), the sales process I learned almost 18 years ago, still rung true for how to engage the customer in a needs-based conversation. True gold.
Layering my new knowledge of virtual selling on top of my proven sales process will help me be more successful today.
Sales Process Defined
A sales process is a series of repeatable steps used in each customer conversation to move the sale forward. For example:

The purpose of any process is to yield consistent, predictable results. Consider a sales process the foundation of your sales/customer interaction. It's knowing how to lead the conversation. While not a script, it contains key elements to let the customer know the focus is on them and their needs. It shows value in having a conversation with your sales team member.
1. Open. Setting the stage of what will be covered or accomplished during the conversation. The focus is on the value for the customer to have a conversation with you.
Discover. Asking effective questions to clearly understand all the customer's needs and why doing something about them is important to their business.
Satisfy. Now is the time to talk about the value of your products and services by describing relevant features and benefits your company can provide to meet customer needs.
Close. Securing the customer commitment for a next step keeping the sale moving forward toward a mutually-beneficial outcome.
Not many sales close after one conversation so this same 4-step process is used to engage the customer in every conversation, every time, such as:
Initial reach outs (phone, LinkedIn message, email or networking event)
First appointments and subsequent meetings (in person or virtually)
Demos
Proposal presentations
Contract signing
Benefits of a Strong Sales Process
A strong sales process helps a business:
Some very successful businesses started with the owner or one key employee selling. The business success depended on that one person and they delivered. When it was time to add to the team the question was, "How do we get others to do what we've been successfully doing?" A proven sales process is teachable and repeatable building consistent results to achieve sales goals.
Define its go-to-market strategy. It's "how we sell." A sales process creates a differentiation from your competition. Consistently following the same process allows your sales team to build credibility and be seen as a true consultant versus a transactional sales person.
CSO Insights, a research division of Miller Heiman Group, reported in its 2018 Buyer Preference Study less than one-quarter of B2B buyers considered salespeople to be a resource to solve business problems and saw few differences among sellers.
Attract Sales Talent. Providing sales training is a recruiting tool. Talk about your sales training and sales process on your website, in recruiting materials, and during your hiring process with prospective candidates to differentiate your opportunity and show them how your company supports their goal attainment and professional growth.
Supports Existing Sales Talent. Even with the best of intentions we sometimes cut corners and then wonder, "What has changed? Why aren't I getting the results I used to? Why isn't this working?" Providing refresher training on your sales process allows even the most seasoned veterans on your sales team to come back to the process and hone their skills using a proven system.
"

By implementing PSS I have been able to solidify relationships with existing customers and have been able to open up doors with new potential customers."
– Rick, a current PathShare® HR Services Professional Selling Skills® client
Supports Sales Leadership. Coaching a team using the same play book makes it easier for sales managers to provide routine coaching as well as address poor results by using the sales process to diagnose where the underlying performance issue is. Has the sales person gotten away from including a strong value statement in their opening? Are they rushing through the discovery skill step and assuming customer needs without asking questions to get a clear understanding of customer needs?
Learn New Things, Keep the Sales Process
Continue to embrace change and learn new ways to reach and engage with customers. Virtual selling is here to stay. When on the video call, use a proven sales process to engage in needs-based conversations with customers to keep the sale moving forward to consistently achieve sales goals. One is silver, and the other gold.
Watch this video for more insight into how a business owner can move out of the sales role using a strong sales process as well as how to build a solid sales team using a defined sales process.
Want to learn more about Professional Selling Skills®?
Learn more about Professional Selling Skills® (PSS) training or for more information reach out to pathshare@greatamerica.com.
Denise Miller
Denise Miller is a Senior Human Resources Consultant with PathShare® HR Services. She is a Society for Human Resource Management (SHRM) Certified Professional and holds an additional Talent Acquisition specialty credential allowing her to help GreatAmerica customers be more successful within their hiring process. Her certification with the Activity Vector Analysis (AVA) allows her to assist in assessing talent for behavioral fit within the role they are being considered. Denise regularly conducts Professional Selling Skills® sales training classes to help support consultative selling skills. Prior to joining the PathShare team in 2013 Denise spent 10 years in a sales role at GreatAmerica working directly with dealers in the office equipment industry helping them grow their customer base.