Office Technology Automotive Healthcare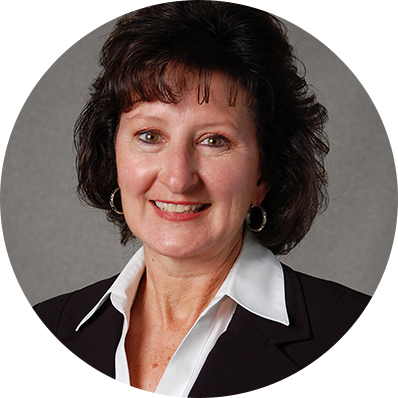 ---
Uncertain Times Call for a Plan: How Planning and Goal-Setting Help Me Cope
At first glance, "uncertain times call for a plan" seems counter-intuitive. How can we plan when there is so much uncertainty? That is how I felt as the response to the pandemic impacted my daily life. I didn't know what to expect from one day to the next. I am a person who likes to be in control and suddenly seemed to have none.
On day two of working from home I sought a way to bring some sort of structure to my days. I dug out my notes from a goal setting workshop I'd attended some time ago and set personal goals in the areas of:
Physical – The usual diet and exercise to help me feel better
Relationships – I set goals to reach out to people I cared about
Spiritual – I found the need to spend more time in reflection
This worked so well for me I took the time to reach out to the facilitator of that goal setting workshop and shared, "Just had to share that I pulled out my goal sheet and recommitted to being intentional and deliberate in my physical, spiritual and relationship goals during this time of social distancing. After a week of being a bump on a log I am now actively engaged in my WFH environment and daily meeting my ME goals! Great stuff."
Then two weeks into my work from home time our PathShare® HR Services team was scheduled to have our annual EOS® (Entrepreneurial Operating System®) planning session. I thought, surely we'll postpone this. How can we possibly plan for the future when the future is so uncertain? Plus, these meetings are so interactive, we can't do this virtually.
Well, we could and we did. Sally Brause, Director of Human Resources Consulting and an EOS® Implementer, opened the session with a statement that I've come back to more than once since, "Now, more than ever, it's important to have a plan."
We spent several hours working through our Vision/Traction Organizer.
We reviewed our core focus and I recommitted to it.
We talked about creating our 5-year target. This was hard at first. We came back to it at the end of the session and identified a BHAG I am excited about and feel, even in these times of uncertainty that we will get there! (BHAG stands for Big Hairy Audacious Goal, called out in the book "Built to Last" by James Collins and Jerry Porras.)
We looked at our 3-year picture and worked to set a 1-year plan.
Then we spent a good amount of our time discussing and debating what we could do in the next 90 days, of course considering things are uncertain and will need to be fluid. We focused on the things we could get done this quarter that would help us in the long-run. Taking focus off what we couldn't do because of the COVID-19 pandemic, and instead talking about what we wanted to get done yet this year, helped us identify the things we could be doing now that would move us further ahead.
For the next 90 days, we focused on:
Our customers. What could we be doing now to help our customers get through this difficult period? What value could we bring to their business immediately and yet be very mindful of timing and what they were going through.
Our infrastructure. What processes could we make more efficient? We identified two and are actively working to build those out.
New technology. What benefits of virtual communication would we want to keep and use in the future? What products and services had we historically delivered in person that might now be delivered using technology?
Our skills. What had we wished we had time to learn, that maybe, just maybe, we now had time to gain knowledge of?
Following our planning session, I felt better. I now wake up with a concrete list of 90-day goals (referred to as "rocks") I can work to move forward. I feel like this is something I can control and contribute to in a world where I don't know what the next day will bring.
Now more than ever, it's important to have a plan. Trust me, you'll feel better. I did.
Want to learn more about the Entrepreneurial Operating System® (EOS®), click here for more information or reach out to pathshare@greatamerica.com.
Denise Miller
Denise Miller is a Senior Human Resources Consultant with PathShare® HR Services. She is a Society for Human Resource Management (SHRM) Certified Professional and holds an additional Talent Acquisition specialty credential allowing her to help GreatAmerica customers be more successful within their hiring process. Her certification with the Activity Vector Analysis (AVA) allows her to assist in assessing talent for behavioral fit within the role they are being considered. Denise regularly conducts Professional Selling Skills® sales training classes to help support consultative selling skills. Prior to joining the PathShare team in 2013 Denise spent 10 years in a sales role at GreatAmerica working directly with dealers in the office equipment industry helping them grow their customer base.