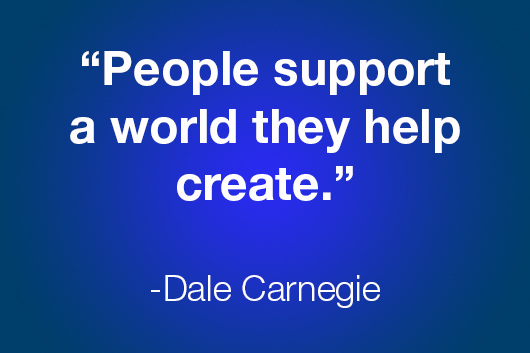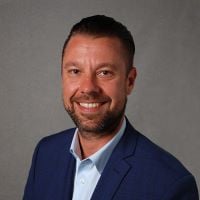 ---
Best Practices to Make the Next Changes to Your Sales Compensation Plans Easier
Sales people and business owners share a common enemy: the sales compensation plan. The best way executives have to influence sales behavior is the compensation plan, but for most companies, it is an undertaking that is met unenthusiastically.
I would know. I started my career selling traditional on premise communications, and by the time I was leading the sales organization, we were making the transition to cloud. I was forced to address compensation from upfront projects to recurring cloud sales. It wasn't easy, and I made some mistakes along the way.
We've made it easier with these best practices.
So I recently collaborated with Mike Schmidtmann, a veteran in the UC space, to make it easier for you to build and roll out your next compensation plan with these best practices.
Sales Compensation Best Practices for Technology Product and Service Companies
Whether you work for a Managed Service Provider, Unified Communications or Cloud Communications reseller, or Audio Visual System Integrator, the challenges of compensation in a changing landscape of products and services call for some thoughtful changes you can put in place next time you need to make tweaks.
Change Sales Compensation Plans Annually
It may be the most dreaded thing for both executives and sales reps, but if changes aren't happening to compensation plans annually, you could be setting yourself up for more problems. Adjusting compensation plans annually ensures the changes you make are incremental and not so major that you lose talent. If big changes are needed, we recommend attempting to make those graduated and incremental over the course of a year or several years.
Collaborate with Sales Reps on Compensation Changes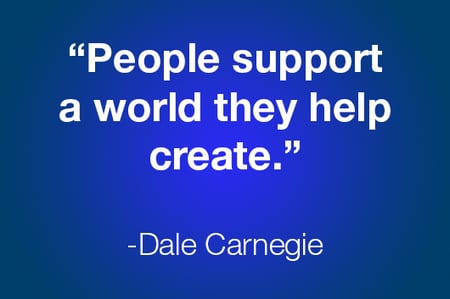 "People support a world they help create." Dale Carnegie
Get your top sales talent involved in the compensation conversation early. You could ask for their feedback after you have thought through the first round of changes. Even better, ask for input prior to your planning. Here are four questions to get their perspective and fresh ideas:
How can we win more accounts?
How can we sell a higher percentage of cloud accounts?
What are ways we can cross-sell and up-sell our customer base?
If we increase marketing and lead generation, how do we pay for it?
Engaging them in the discussion will lead to honest feedback, and some ideas to make your plan more effective and better received.
Communicate Compensation Changes Early and Often
The way a new commission plan is communicated is just as important as the plan itself. Nobody likes surprises, so incorporate these three approaches to educate your team on the adjustments they can expect for a less painful transition.
Prior to rolling out changes, lay a foundation for change and engage key team members. Introduce the key decisions that need to be made, and challenge them to come up with ways to address those decisions. If they can understand the complexities of change, they may be more understanding of the decisions you make.
Schedule a town hall style meeting. Share the transformation the entire technology market is going through, how it will impact the company, as well as how it will impact each team member. Use this time to remind them how much you value and appreciate them and ask them to recommit to the next chapter in the company's history.
Schedule one-on-one meetings with each team member impacted. Give a safe and confidential space for your team to air their concerns, and press them to provide honest feedback. At this stage, it's important to get each team member to commit to the transition in practice as well as compensation.
Stagger Major Payouts
Make milestone payouts or rewards hit throughout the year. With a structure like this, your top people are always excited by the competition. For example, the annual bonus is paid in the winter after the end of the calendar year, the sales achiever trip is late spring or early summer and a commission accelerator kicks in during the fall. This also helps keep your best talent motivated to stay loyal to your company.
Sales Compensation Considerations for Recurring Revenue, Cloud Sales and Product Resale
The transformation we're seeing in the technology industry has changed the way products and services are sold. Recurring revenue and cloud sales have added a layer of complexity to comp plans that many haven't encountered before. These changes to Solution Providers' offerings are bringing challenges on how to ensure sales teams are selling the things that are best for both the clients and your business.
Most importantly, the longer you wait to adjust your sales team commissions from upfront to recurring, the longer and harder this transition will be for everyone.
Don't Prepay Recurring Revenue Sales Commissions
Resist prepayment of recurring commissions. Leaders and owners often take care of their team before themselves, sometimes even at the expense of the company's success. This is a dangerous time to fall into this pattern. The reality is that executives and their companies are going through the same transformation they are asking of their sales teams.
When you think about paying commissions for recurring revenue or cloud sales, it's critical to match commission payout to the inbound revenue you receive. If spiffs and other prepaid commissions are available from the Service Provider, manufacturer or distributor, consider passing some to your sales team. Just remember that these upfront commissions are subject to change; you should set the expectation with your teams what will happen if, and when, that occurs.
Build an Income Calculator for Sales Reps
It's difficult for both executives and sales reps to wrap their head around adjusting from upfront commissions to recurring. So, consider providing a tool that allows your sales team to model how the changes you are making, including those to recurring commissions, will impact their income potential. We suggest that you build a calculator with the following abilities:
Compares 2018 compensation to 2019
Input for recurring commissions on a monthly basis
Based on the recurring commission input, a model that shows how these commissions ramp over a 36 month period
The Unintended Benefit of Recurring Revenue Sales Compensation
Paying your sales force recurring income is not only a commission lever, but a tool to retain your top talent. Yes, it will take time for recurring income to match the project income your sales team is used to getting in a traditional resale commission model. However, in 12 to 18 months your sales team will not only get more consistent income, it will also more difficult for them to leave your organization when they have guaranteed commission.
Making the Necessary Changes to Sales Compensation Plans Today
With sales compensation, perception is reality. By incorporating all these best practices, you'll have a better educated and understanding sales team when you have to make the necessary changes to sales compensation plans.
Ian Pugh
Ian Pugh is the Director of Strategic Programs for the Unified Communications & IT Group at GreatAmerica Financial Services. Ian is responsible for the GreatAmerica UC and IT manufacturer programs strategy and serving as a liaison between GreatAmerica and the telecommunications industry, including manufacturers and service providers. Prior to GreatAmerica, Ian spent 15 years of experience in the leadership, sales and marketing roles at Gsolutionz Inc., a UC and collaboration provider in California.