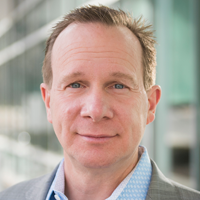 ---
Congratulations to a Leasing Competitor
How Leasing Companies are Evolving to Meet Technology Market Demands for Instant and Flexible Financing Solutions
A press release came out recently about one of my leasing competitors, DLL. They were announcing that they created a new business unit called Direct Solutions. According to the press release, Direct Solutions was created to "lead the organization's innovative approach around usage-based consumption products […]." The article quotes Tom Meredith, who is the Chief Commercial Officer of DLL. Coincidentally, I had the opportunity to meet Tom face to face last week at an event sponsored by the Equipment Leasing & Finance Association (ELFA) in Chicago. Tom was a panelist for the Managed Services discussion and I was a panelist for the Robotic and Technology Innovation discussion. The room was full of third-party leasing companies like DLL and GreatAmerica, captive leasing companies like Cisco Capital and John Deere and large resellers like Presidio.
Why recognize DLL for their innovation?
You might be asking why I would recognize a leasing competitor for their innovation. First, I think they are going the right direction. In the IT sector, consumption models are starting to become more visible and popular. Those of us in the industry are privy to success levels of different programs. Generally speaking, consumptions models are not overly popular with the end users…yet. It is my opinion that we are at the "bleeding edge" not the cutting edge. With that said, it is just a matter of time before these kinds of programs become easier to understand for the end user.
The second reason for recognizing them is that healthy competition keeps you focused on the future. I think the quote below from tennis legend Rod Laver sums up why I want to publicly acknowledge the announcement. The steps they are taking fans the existing flame on consumption and reminds us that we always need to be moving forward.

The Future of Leasing & Consumption: Instant & Flexible Financing
When I think about what the future of financing and leasing looks like in five years, two things seem to be obvious: financing solutions in the future need to be instant and flexible.
Instant: Financing Options at your Fingertips
Amazon and our cell phones have made the consumer world an instant world. Whether it is banking, movies, rides, food, traffic, calendar, media, shopping, et. al. we have these things at our finger tips and it happens now. Our consumer expectation is now. If it doesn't happen now, we get anxious and frustrated.
Then, when many of us go to work every day, we are subjected to paperwork, checks, approvals, "call you backs", and even "I'll fax you". STOP THE MADNESS! Companies like DLL and GreatAmerica have to lead the way to help our B2B partners offer an instant solution to their customers. The bar is set in the consumer world, the B2B world needs to catch up.
One thing that companies like GreatAmerica have to contend with is the FinTech industry. These are born-in-the-cloud type companies don't have to transition; they are already there. I have a good friend in Australia who started a new leasing company three years ago. I have to admit, when we were sharing best practices I was a bit envious of the platform they built. It was designed to handle every aspect of their business in one pane of glass and one system. With that said, companies like GreatAmerica need to maintain our legacy methods and systems while we build the processes and technology for the new world. It is a challenge, but the benefit we have over the start-ups is our loyal customer base. As we layer in new capabilities and roll them out to our existing customers, we will build trust and loyalty, which will lead to a deeper relationship.
Flexibility: Financing a Different Way
The second transformation happening is the subscription and consumption evolution. Consumption models are the future. The flexible part of consumption is when it is based on usage. Some real-world examples are:
How many terabytes of storage did you use last month?
How many hours did you use a skid loader?
How much electricity or gas did you use?
One area where the consumer market doesn't get it is the cell phone world. We consumers belly up to the counter and lock ourselves into a two year service contract in exchange for getting a steep discount for the device.
Will this always be the way technology is acquired?
I can see a day where future technology solutions will lend themselves to consumption-based agreements vs. ownership-based agreements. Where will the technology evolution and financing evolution meet to provide the market the flexibility it is demanding?
Helping Technology Companies Win with Flexible, Usage-Based Financing
I think the solution to "instant", falls 100% on the leasing companies. We collectively need to make it happen. In contrast, the consumption model is not all the leasing companies' responsibility. In my opinion, the most successful consumption models will need to be a more collaborative approach between the OEM, leasing company, distribution and maybe even the partner.
It is complex for Managed Service Providers to build consumption models, and in my opinion, the ultimate winners will share both the risk and rewards in the new order.
Why Should Technology Solution Providers Care?
The way your customers buy technology is radically changing. Cloud and SaaS business models have already impacted your world to some degree. It isn't too late to make everything else you sell a monthly payment solution. It is your responsibility to make sure you are bring a monthly payment solution to your customers for EVERYTHING they buy from you, and you have options on how to provide those terms. If you don't, one of your competitors will. Can you risk that their solution will be perceived as a better?
So, cheers to DLL! To any other leasing competitors hesitating on instant, flexible financing solutions: join us! The water is warm!
Greg VanDeWalker
Greg VanDeWalker, Senior Vice President, IT Channel and Services, is responsible for strategic vision and performance for the IT and Unified Communication financing business units as well as Collabrance LLC, the GreatAmerica master managed services provider. Prior to joining GreatAmerica in 2003, Greg was General Manager for the transportation division of US Bancorp in Denver, Colorado. He began his leasing career in 1991 with Business Credit Leasing (BCL) in sales and sales management. Prior to BCL, Greg was a tax accountant for Arthur Andersen & Company. Greg has served as Chair of the inaugural Managed Print Services Community of CompTIA, and on various advisory boards in the IT, Telephony and Office Equipment channels. Visit www.greatamerica.com for company information or contact Greg directly at GVanDeWalker@greatamerica.com.