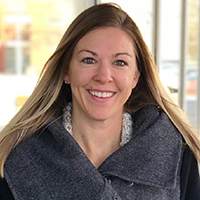 ---
Futurist Jay McBain Talks Top Emerging Technologies from the CompTIA Meeting
In a world of blockchain and self-driving cars, consumers are hyper-aware of new and emerging technologies. You can't open a newspaper (or their websites) without getting exposure to a new cyber offering. While these technologies are changing the world in incredible ways, they aren't all relevant for MSPs. On a parallel track, there are emerging technologies Managed Service Providers can keep an eye on as they become market ready. While MSP owners acknowledge that emerging technologies should be a top priority, many don't have time to identify those technologies and keep their finger on the pulse of the multitude of new technologies while running their business.
Fortunately, there is an organization dedicated to this. At the CompTIA event a few weeks ago, I had the opportunity to sit in on the Emerging Technologies Community as they filtered through the most important technologies coming to the market today. These are all technologies that MSPs could adopt, implement and make money on in the coming years.
Top 10 Emerging Technologies for Managed Service Providers
Jay McBain (see his full bio below) sits in the community, and took some time to chat with us about the group's findings on emerging technologies.
Lori: First, can you talk to us about the Emerging Technologies Community in CompTIA? What types of things are you trying to tackle?
Jay: With all of the new and exciting technologies entering the market, the Emerging Technologies Community takes the focus off consumer technology and looks for relevant technologies for Managed Service Providers. Specifically we are interested in technologies where the channel sees the most opportunity in the near term, and where they can make the most money.
Lori: How did your community identify the most relevant channel technologies?
Jay: We had around 110 members participate in the ranking. They broke up into groups of around 10 members and listed out the top technologies. Then each group ranked the technologies two ways:
How much opportunity does the technology have in the near term?
What is the opportunity for margins?
When the groups had evaluated both of those, we took the cumulative ranking across all groups and came up with the final rank.
Lori: So what now? What should Solution Providers do with that information? What is the Emerging Technologies Channel doing with the information?
Jay: If you put yourself in the average channel partner's shoes, you have around 8 employees and you are chasing recurring revenue services or project-based services. Any minute you aren't spending in front of customers is a minute you can't bill. So, what the Emerging Technologies Community is trying to do is make sense of the future and help channel partners take advantage of it. For example, those not up to speed on quantum computing will get a 101-level education on what the technology is, the problems it solves and the possibilities to earn money with it. If it is something they are interested it, we can help channel partners build a specialty around quantum computing. That would include the industries they might target, the geographies, sectors, the line of business buyers of quantum computing and the technology stack that fits quantum computing. Then, we can help channel partners understand how to build a practice, including the type of people you should hire and the type of services that complement the offering. It is really a new business in a box for the partners who want to choose quantum computing as a niche in the marketplace. Again, we will be doing this for all 10 of the top technologies and this information will be open and available to all CompTIA members.
Lori: Did any of the rankings surprise you?
Jay: AR/VR rated 4 is pretty high, considering that will grow out of the consumer world first. The actual applications in business (retail, manufacturing, professional services) will come second. I didn't see that in the near-term. It was also surprising for me to see drones coming in at 7. While Amazon is attempting to deliver packages this way, there are tons of issues: regulatory, government, legislation type of issues that could prevent drones from becoming a part of the day-to-day business world anytime in the next 10 years that I can see. Otherwise, I thought everything else really fell into place.
Lori: Are there any common threads in these technologies?
Jay: There are two common threads with all of these technologies. There are major network security implications for all of these technologies. They will also be creating massive amounts of data. Without systems and processes in place to handle the data, these technologies won't be as effective.
About Jay McBain
Jay McBain is an accomplished speaker, author and innovator in the IT industry. Named to the Top 40 Under Forty by the Business Review, Top 8 Influencer by Channel Partners, Top 20 Visionary by ChannelPro, Top 25 Newsmaker by CDN Magazine, Top 50 Channel Influencer by Penton, Top 100 Most Respected Thought Leader by VSR Magazine, Global Power 150 by SMB Magazine, and Top 250 Managed Services Executives by MSPmentor.
He is often sought out for keynotes, consulting, thought leadership and industry guidance. He has spent his 24 year career in various executive sales, marketing, channel and strategy roles within IBM, Lenovo, Autotask, ChannelEyes, and now Forrester. Jay is the principal analyst for global channels at Forrester - one of the most influential global research and advisory firms in the world.
Jay has served as chairman of CompTIA Vendor Advisory Council, Managed Services Community, and Executive of Advancing Women in Tech and Emerging Tech. He is a board member of the Channel Vanguard Council, Ziff Davis Leadership Council, and CRN Channel Intelligence Council.
As a futurist, and long standing member of the World Future Society, Jay is a recognized expert in the future of channels, alliances, partnering and the study of emerging go-to-market models. An avid blogger, community and social media expert, Jay has developed an innovative "dandelion marketing" approach engaging in a wide range of communities across hundreds of groups around the world.
Jay has lived in Calgary, Winnipeg, Toronto, Raleigh, Albany, and Boca Raton. He actively gives back to the community and been on the board of the United Way, National Cristina Organization and Junior Achievement.
Lori Berry
Lori K. Berry is the Director of Strategic Technology for the Communications and Data Group at GreatAmerica Financial Services. She began her career in the IT channel as an account manager for an MSP in Cedar Rapids, IA in 2003 before joining GreatAmerica in 2009. Lori has represented GreatAmerica at industry events, putting most of her focus on Life-Cycle FinancingTM, a strategy that combines financing solutions with IT business objectives. Lori also develops integration between GreatAmerica client portal tools and client software applications. Lori earned her B.A. degree in MIS (Management Information Systems) from the University of Northern Iowa as well as a certificate in International Business. Email: lberry@greatamerica.com