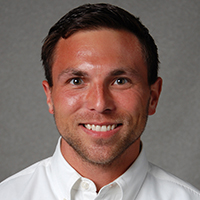 ---
How GreatAmerica Discovered the Missing Piece to Make Innovation Happen
How is your company innovating? Creating a system to receive, sort, vet and implement employee and customer ideas is no small feat. However, the work is well worth the reward of constantly innovating, giving employees a voice, and increasing efficiency.
Over the 25 years since GreatAmerica
was founded, we've gone through a handful of changes on how we manage customer and employee ideas. Many of our past systems lacked communication and structure. Our systems team would receive ideas, and although they worked diligently to complete all of them, the steps of the process were unclear. The result was a free-for-all with a lot of the decision-making being done by people who really didn't have a sense of the business needs behind the requests. In addition, employees felt their ideas went into a black hole, because there was little to no communication on what happened to them after they were submitted.
About 3 years ago, the powers that be found a new solution that would help manage everything the systems team was working on while staying in one program from start to finish. This new program provided a location for submitting ideas as well as a new process to follow. It is a process you could put into place as well, so below I'll share what we did.
We called it the Idea Forum and created 17 separate forums structured by vertical market and function. Each individual forum has a designated leader that represents their function, an IT liaison that helps the forums understand the processes involved behind each idea, and 5-10 additional employees who sit on that team to help discuss and qualify the ideas.
The Idea Forum has four monthly steps:
Each individual forum gets together to go through new ideas submitted since the last month's meeting. They ensure all the details of each request are filled out and that everyone in attendance understands the idea. An important function of the forum is to decide which ideas might need to be investigated more, and which ones are ready for implementation. If everyone agrees that the idea should be pushed forward, they turn it into a demand and give it a score. If the decision is made not to proceed, the original submitter will be notified and the idea will be killed.

Each approved idea gets a score and a T-Shirt size. The score is based on several factors ranging from legal implications to operational efficiencies. The T-Shirt size is determined in the second meeting of both IT resources and business leaders. Through discussion they get a better understanding how much time and resources it will take to implement the idea. They will then size the demand anywhere from a small (6 hours) to an XXL (120 hours).

The third meeting is to prioritize the demands. Business leaders and the strategic technology group review the score and size of each demand and decide on one of three outcomes:

- The idea goes on a developer's schedule
- The idea goes on the roadmap for a later date
- The idea gets axed


Once the demand is on the schedule, the project managers in our IT group take over to move it through production. The Idea Forum leaders and IT liaisons will convey the progress back down to the forum and the submitter and follow up with progress during forum meetings each month.
The Idea Forum has been live for about a year and since then we've had 775 ideas created. Of those, 358 have been converted to demands, and, of those, 192 projects were created. Out of the 192 projects, we've completed 172 of them. The new structure empowers individuals to spark the change they see as necessary to thrive in an ever-changing market. The ideas are processed and vetted by those who understand the reasoning behind them and the tasks they affect. Lastly, it brings visibility to those who submit new ideas and it gives the systems team a structured approach to the projects they tackle.
How is your company innovating? Are you giving your employees an easy and effective way to help mold your future together? After all, they are the ones using your processes daily and hearing about your customers' pain points. The markets and your customers' needs are evolving, and your organization needs a way to change along with them. By working together and listening to your employees' ideas and developing solutions, you'll find your missing piece.
Related Content:
Building a Culture of Innovation: Part 1 - Why
Justin Pickavance
Justin Pickavance is the Strategic Technology Analyst for the Unified Communications & IT group at GreatAmerica Financial Services. Justin works closely with GreatAmerica customers to uncover business needs and identify technical solutions that support growth and retain customers for a lifetime. He began his career in the tech industry as a Systems Support Administrator for Collabrance, LLC in 2012. Then, he became an Endpoint Analyst at GreatAmerica where he supported and maintained end user systems in 2015 until he made the transition to his current role in 2017. Justin earned his degree in computer support from Kirkwood Community College.