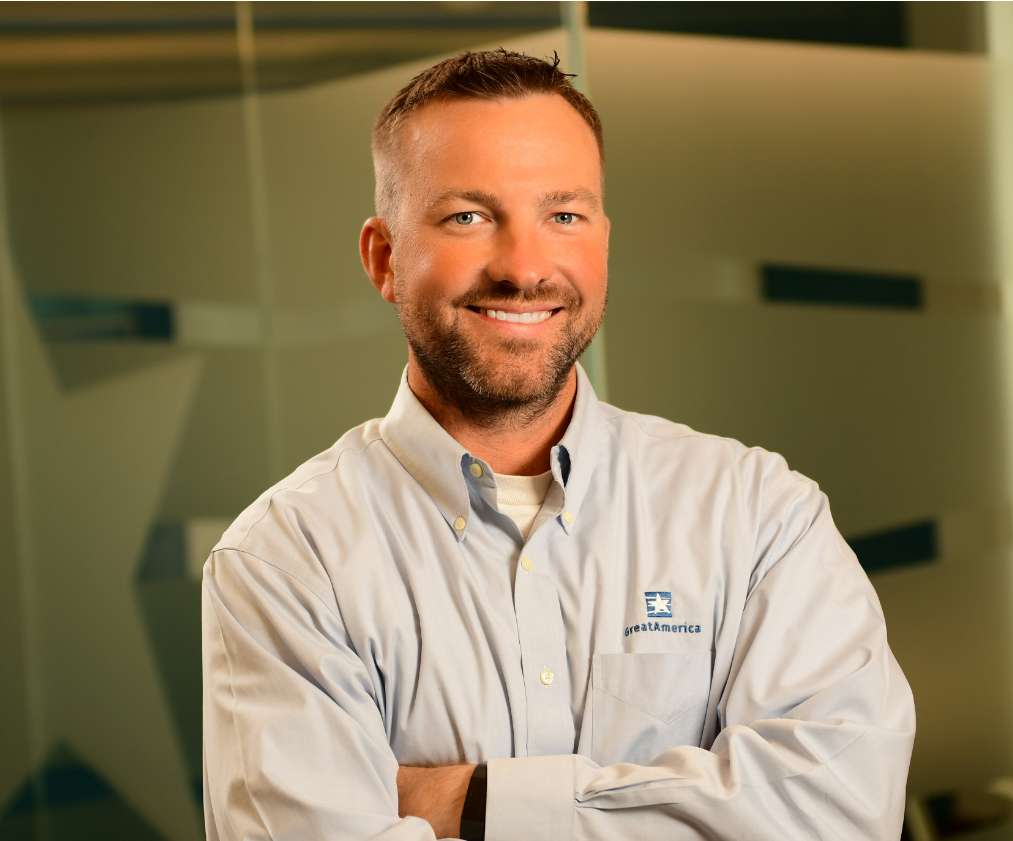 ---
How I Beat the 2008 Recession
Have you ever noticed in the sales world, the last reward you get for having an outstanding year is getting an even bigger goal the next year? Thank you Corporate America.
That was my life back in 2007 and 2008. I was a selling sales manager at an equipment sales company (before my GreatAmerica years) and was feeling great about the effort my team put forward to exceed our 2007 goals. That is, until I found out my team had to grow by 10% in 2008.
Let's Look Back at 2008
That year was exceptional in a lot of ways. As if our bloated goal wasn't a big enough hurdle, in June 2008 a good chunk of my team's territory was hit with a 500-year flood. Hundreds of businesses were literally under water, and the ones who couldn't relocate right away were closed for months and many of those eventually went out of business. As you can imagine, those businesses were in crisis mode and spending stopped as they tried to stay open. The hundreds of businesses impacted were my team's customers and prospects.
Not too long after the flood waters receded, the economy followed. As if things couldn't get worse for us, markets took a dive and we entered into a recession. Now NOBODY is going to be buying equipment. We were done, right?!? Wrong.
The Best Year Yet
Despite all that was going on, in 2008 my team finished as the top team in the country out of 62 other teams. I won a trip, two of my reps won trips, I made more money than I ever had previously, and I was recognized by top leadership at my corporation as the top sales manager in the country. 2008 was my best year.
Wait, how did that happen? Increased goals, a historic flood, a great recession, nobody was buying anything right? For the most part this was true. However, there is one thing I forgot to mention…
The Silver Bullet
2008 also just happened to be a year where my team's expiring lease portfolio was the biggest it had ever been. Leases that were signed years before were coming to end of term. Thanks in large part to all of the leases that were written during a strong economy between 2004 and 2006, we were able to refresh those contracts into new deals, and finish 2008 at over 125% of our goal. That was the year I realized how much of an advantage it was to my business when my customers lease vs buy.
The Tale of Two Customers
The reality is that during the recession, most businesses weren't increasing their capital budgets. New opportunities delayed their purchases because of the uncertainty in the market.
On the flipside, customers on monthly payments had a built-in decision point. They were used to their monthly payment and at the end of their agreement it was simple to get a new piece of equipment without much change to the customer's monthly budget.
Protecting Yourself Against the Next Recession
Building a lease portfolio establishes multiple sales into the future, not just the first one. Even in tough economic times, customers already paying monthly are much more willing to upgrade into new solutions (I know from personal experience). If they pay $1,000 this month for an outdated solution, and they can pay $1,000 next month for a brand new solution, it is easier for businesses to say "yes,", and ultimately that is what we are all looking for in every sale.
Jim Hocking
Jim Hocking started his career with GreatAmerica in 2011 and is currently Director of Strategic Accounts for the Connected Technology Group. Prior to being in this role Jim served GreatAmerica in sales and sales mentorship roles in the Office Equipment Group, and also served as the Director of Sales for our Collabrance division. Jim began his professional career with Pitney Bowes in 2004 spending seven years in sales and sales management positions before joining GreatAmerica. Jim received his Bachelor's Degree in Business Administration from the University of Northern Iowa. Outside of GreatAmerica, he can be found spending time with his wife and four children running to various youth activities and enjoying the outdoors.