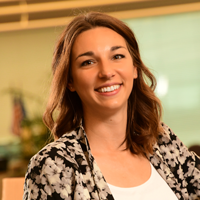 ---
Marketing Hacks to Make You Look Good
It is difficult – if not impossible – to be good at everything as it relates to marketing. From SEO to analytics to design and writing, a marketing strategy is made up of a lot of elements that are seemingly not even related. (Have you ever asked somebody who likes excel to design a logo, or a graphic designer to analyze numbers?)
Marketers and non-marketers alike have to get creative with time, budgets and resources to create content. In just the last few years, I've had fellow marketers clue me in on some tools that make me look good.
Whether you're a novice or an old pro, these tools could save you time and give your marketing efforts a boost.
Fiverr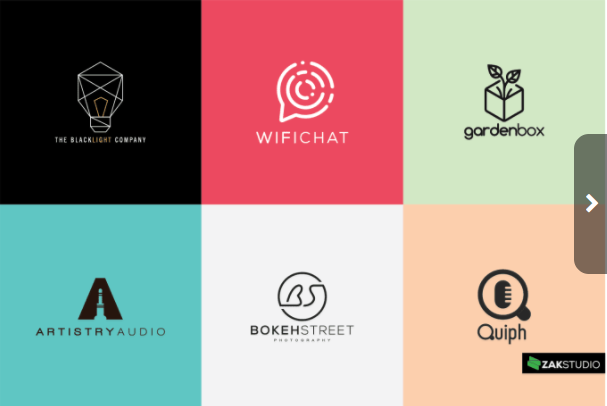 This freelancer site makes outsourcing marketing affordable and simple – but it isn't just for marketers. Fiverr has attracted novices and experts from around the world who offer up "gigs" or the option to hire them to do a project. It is called Fiverr because a lot of the projects cost only $5.
Examples of projects that we've found valuable are: transcribing a video testimonial, creating an explainer video, coding an interactive image in html, creating formulas in a pdf document and designing a logo. You can check the previous work of each person offering their services to make sure you like what they've done.
Words of wisdom: Take the time to look through the work of anyone you are considering hiring for a gig.
Pros: Inexpensive, quick, lots of options
Cons: No consistency or standards, communication is via messaging in the application, English is a second language for many offering gigs, adding extras to a project can increase the price
Canva

If you blog or do social media (you should really be doing both) this site can help you spice up the images you use.
With templates for the platform you'll be posting to – Twitter, Facebook, blog, etc – you can create a high-impact image that blends image and typeface to perfection without having a graphic design background.
You can import images you have already purchased, or use some of the images in their free graphics bank.
Words of wisdom: If you are going to use this tool a lot, upgrade to the paid version where they will take your design and lay it out in different sizes for you to use in your various social media campaigns.
Pros: Drag and drop editor, templates for social media and blogging, free image banks
Cons: If you need an image that fits specific dimensions, you might have to do some editing afterwards.
Piktochart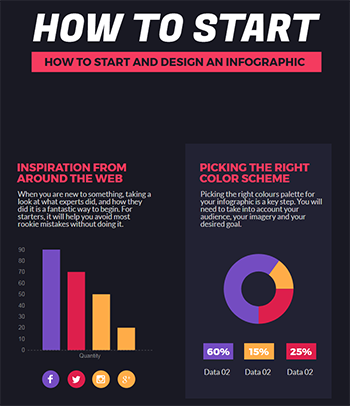 Infographics are some of the most compelling and visually interesting pieces of marketing you can create, and Piktochart makes it simple to turn a few pieces of data into a digital download. The free version of the tool comes with a few templates and a ton of elements you can easily plug into your design. Of course, the paid version has dozens (maybe even hundreds?) of templates you can choose from.
Words of wisdom: Have a vision going in of you want the final product to look like. Otherwise, you can spend a lot of time just trying things out and not end up with a cohesive-looking piece.
Pros: Easy to create infographics
Cons: Requires some vision/creativity
Envato

This is more of a marketing hacks 2.0 tool. The envato market pulls together a lot of one-time use products you can purchase for your marketing efforts. They have templates for eBooks, brochures and proposals. They have stock footage and images. You can buy video graphics packages for after effects. There are website templates and they even have music.
Words of wisdom: Read the usage rights. Many of these templates are for only one project, not continuous use.
Pros: Inexpensive way to have professional elements in your design.
Cons: You need the tools and skills to turn the templates into your own content.
Jackie Schmid
Jackie Schmid is the Director of Strategic Marketing of the Unified Communications & IT Group at GreatAmerica Financial Services located in Cedar Rapids, Iowa. Jackie is responsible for building brand awareness and gaining strategic relationships through creative marketing. Prior to joining GreatAmerica, Jackie worked in the TV News industry as a producer and executive producer at the local CBS and FOX stations where she helped shape the programs delivered to the market. Jackie's finance career began in 2011 when she joined GreatAmerica to support the sales team serving the Office Equipment space.