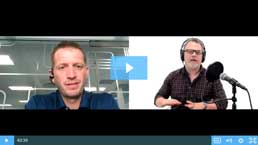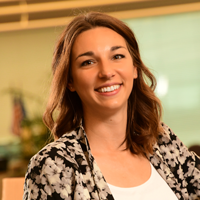 ---
Video Interview with Ryan Goodman, President of ConnectBooster
When a financing provider and a payment processing company – both focused on the MSP market – get together, cool things happen! The same can be said for the two characters that are representing each companies! We recently got Ryan Goodman and Lee Rozeboom together so we could learn more about what ConnectBooster is doing to help MSPs become more profitable and efficient. Plus, we got to talk about our integration.
Watch the interview, or read below for a summary of the questions and answers!
Lee Rozeboom, VP of Strategic of Relationships for channel business at GreatAmerica interviews Ryan Goodman, President at ConnectBooster.
---
Q: Does ConnectBooster work better with a specific sized business?
ConnectBooster doesn't work better for different sized businesses, but it works in different ways depending on the size of the business.
For example, the owner of a small business with five employees probably spends the weekend doing accounts receivable, invoice reconciliation and maybe even collections. The impact to that business will be getting their Saturdays back to spend with their family. For larger companies, they could reallocate headcount or time and bandwidth for accounts receivable team members.
In our needs assessment we are trying to determine if the pain points are big enough that investing in automation makes sense to take care of today, or if it can be built into a 6 month or 12 month plan for their business.
Q: How does ConnectBooster automate the collections process?
We offer up online bill pay. Customers can go online to view their invoice at any time and pay their bill. How many times do we as businesses unintentionally put barriers in front of our customers to give us money? Writing that check, calling on the phone during business hours. MSPs who use ConnectBooster make that available 24/7, 365 days a year for their clients to give them money.
In addition to online bill pay, we help automate payments on recurring charges. Not only do we automate those payments, but automate the reconciliation in the accounting platform. Plus account for the variable dollar amount billing that our MSP clients need to overcome for how they bill for products.
Variable billing is a huge need for MSPs as their clients' needs change; data backup over time gets larger, adding endpoints, scaling up or scaling down with seasonality. Just because an MSP has a recurring service contract, does not mean it is a fixed amount for the term of the SLA. ConnectBooster is designed to deal with those fluctuations without creating extra labor for our customers.
Q: How does ConnectBooster impact profitability for MSPs?
I'm going to throw out a few statistics from a recent survey we conducted with our clients. 84% of the users we asked say they save over 2 hours per week, which is 8 hours per month on payment reconciliation each month.
Of those, there are 64% who save 4 hours a week, so 16 hours each month JUST on reconciliation. What that time savings doesn't take into account are the other payment and collections activities including: dealing with customer payments, customer visibility or incoming questions from customers on what they got billed for. That time savings is strictly matching up invoices to payments.
Q: With cyber security top of mind, are clients concerned about sharing their payment information with you online?
I love getting this question. First, because it shows some maturity from customers who are being diligent around their data. Second, because we take information security seriously, and have measures in place to keep customer information safe.
The most important element here is that ConnectBooster doesn't even hold payment data. By design our software doesn't store that information. Instead, it is held in our PCI (Payment Card Industry) compliant customer vault, inside our PCI certified gateway that is constantly being maintained and evaluated. As MSPs land larger, more sophisticated clients they might get questions about PCI compliance, which ConnectBooster can provide documentation to validate for them.
Q: How does the integration between ConnectBooster and GreatAmerica work?
We'd been getting a lot of requests for this integration from our mutual partners, so that is the neat part about us working together. So, GreatAmerica has a service for pass-through billing where the MSP Provider can lump their recurring fees into the monthly hardware invoice that GreatAmerica sends out. While that is an incredible service, it has created challenges over time. Things like tracking their revenue from GreatAmerica invoices in their account platform, having the ability to view the invoice in the ConnectBooster platform, and not knowing if and when the customer paid their invoice yet because the payment went to GreatAmerica.
Before we had this integration, the MSP would receive a report from GreatAmerica with amounts they've been paid, and they are going in and manually reconciling those payments.
Many of those challenges are cleared up with the integration. Today, Managed Service Providers can put the invoice in their platform, but hide it and have GreatAmerica send the charges on their invoice. Then when the customer pays their bill, GreatAmerica sends the recurring charges to the MSP's bank, it hits the ConnectBooster invoice and automatically reconciles it in the accounting platform.
Read more about the GreatAmerica and ConnectBooster integration here.
Read Ryan Goodman's previous blog on 3 Common Areas You May Be Leaking Profits.
Jackie Schmid
Jackie Schmid is the Director of Strategic Marketing of the Unified Communications & IT Group at GreatAmerica Financial Services located in Cedar Rapids, Iowa. Jackie is responsible for building brand awareness and gaining strategic relationships through creative marketing. Prior to joining GreatAmerica, Jackie worked in the TV News industry as a producer and executive producer at the local CBS and FOX stations where she helped shape the programs delivered to the market. Jackie's finance career began in 2011 when she joined GreatAmerica to support the sales team serving the Office Equipment space.