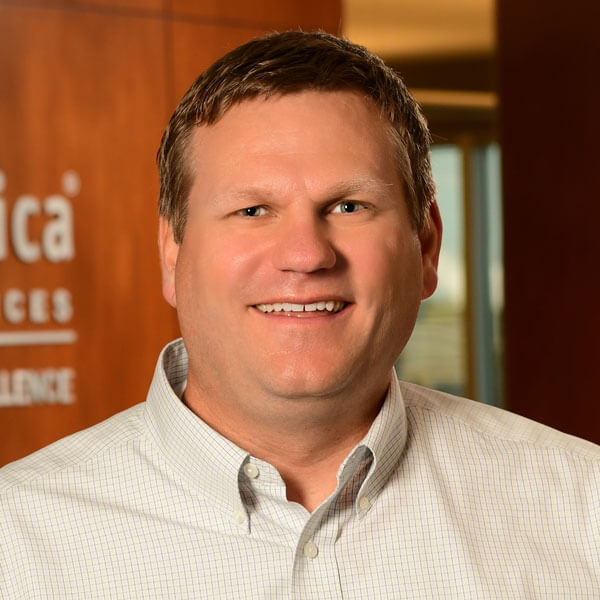 ---
What are the Security Risks Associated with the use of Unmanaged Print Devices?
Are thousands of work-from-home employees from across the United States tempted to introduce unmanaged technology (and the associated cyber threats) through a personal printer to their workplace network? I had never thought of this. Until one day…
It hit me like a ton of bricks. I'd been working from home for a few weeks because of the COVID-19 pandemic and I had not printed anything. I found myself wanting to – whether it be my daily calendar to take notes, an important report that needed detailed attention, or a recent business article that piqued my interest. I had made some minor IT-related requests to our company's COVID-19 Response Team after having been deployed in late March to work remote. I spoke to a member of the team, Jay Allpress, VP of Information Security for GreatAmerica. That conversation opened my eyes to some of the risks I could introduce to the company network worth noting.
Jay used a great medieval analogy of the Castle and the Keep. The Castle being the company headquarters and the Keep being my home office. He pointed out that any technology introduced in the Keep bore a direct line to the network located in the Castle through my laptop computer and the VPN access that I have to our network. That's when the lightbulb went off for me: Print equipment is often overlooked as a security risk inside a home network. Laptops, Thin Clients, Software and Phones are all part of the common package that manufacturers and technology resellers provide to a business in a work from home scenario. The printer, however, is often overlooked, leaving hundreds of thousands of other remote workers across the United States who are undoubtedly tempted, just as I was, to introduce unmanaged technology through a printer to their network. And just like that, a seemingly minor act could lead to a security infraction that could have major financial and reputational repercussions for any business. Here is what I learned.
The Problem with Unmanaged Print Devices
It was not long ago that many printers didn't provide the type of security necessary to protect the device, and in turn, the network, from being easily corrupted. These days, most printers do come standard with remote firmware, advanced security, and a hard drive that can be wiped clean of existing data. More advanced devices can provide enhanced features like Encrypt Data at Rest and sending threat notifications to SIEM (Security Information and Event Management) tools. But while having newer technology does help mitigate risk, the real issue remains unmanaged devices, as no matter how modern a device may be, most individuals do not maintain proper firmware updates like a professional employer would, creating increased weak points for cyber threats to enter the employer's network.
The only way to know for sure which equipment your employees are using is to provide it to them. This gives you more control and provides peace of mind for the security of the organization, as well as more control over ongoing costs to print.
Network Security
When employees plug in a print device of their own, they have no way of knowing what is contained on the hard drive or whether a virus or malware has been introduced. This creates concern for the safety and security of the company's network. It can also pose a risk for home printers to print confidential information which can be stored in the memory of an unmanaged device. This information can be accessible if it falls into the wrong hands when disposed.
Cost Containment
Even beyond security risk, there are financial risks to using unmanaged devices. Managing the toner and supply costs for an unmanaged printer can be almost impossible. Costs accrue significantly over time and can be easily overlooked by the organization when employee's expense or seek reimbursement for the equipment and supplies they acquire. Additionally, the cost of ink and toner for your standard in-home inkjet printers are much more expensive than that of your standard in-office laser printers, making it difficult for your customers to budget and control the costs of printing. Smaller devices also may not have some of the luxuries of larger in-office MFPs, like scanning, which could create a need for further expenses in the form of a table top scanner. Organizations that provide company-issued printers will have stronger control over all of these factors, and be able to monitor costs in a much more transparent way.
Storage and Disposal of Confidential Documents
Companies that work with intellectual property, privacy and data protected information, and contractual non-disclosures are expected to properly store and dispose of confidential information. Especially for these types of organizations, employees that print from home can encounter major data breaches that can lead to legal and punitive risks. This type of breach can cause damage to an organization's reputation as a result.
Hard copies should be scanned in and saved in a secure network environment. Confidential materials that are printed should be kept in a secure (locked) location within their homes, such as a locked cabinet or drawer until they are able to return to the office to place them in a secure shred bin.
Additionally, when hard copies are no longer needed, employees should not discard the printed materials in their ordinary trash, as they could be picked up by outside parties. Document shredders, particularly cross-cut shredders which can cut the documents into vertical and horizontal confetti-like pieces. This may present an additional hardware opportunity for you, as the solution provider in a remote office solution for your customers.
---
There are many risks a work from home scenario can open up if not implemented properly, however, this also creates a great opportunity for resellers to meet a demand in the print space. By educating your customers on the risks and necessary precautions of printing from home, you open the conversation up about the workflow of their business and how a complete managed print offering can support their needs securely. Additionally, with more people working remotely, you'll have the opportunity to make up for some of the print declines within the centralized office, while also providing protection from major risks which can have lasting financial impacts on an organization. In fact, a recent study from Keypoint Intelligence suggests that people receiving a printer from their company are most likely to be maintaining their levels of printing pre-working from home.
Going forward, businesses of all sizes will need to be thoughtful about the resources provided to employees that both NEED to print from home and WANT to print from home. Protect the Castle by securing the Keep!
Ready to create your secure print-from-home solution? Visit our MPSecure resource page and browse downloadable educational resources aimed to support you as you form your offering, talk track, and go-to-market strategy around your secure print solution.
Key Kain
Key Kain, Vice President of Sales, is responsible for providing unified, strategic leadership for the sales processes in the Office Equipment Group's internal business teams. He has been involved in lease financing since 2007. Prior to joining GreatAmerica, Key was a team leader at the Financial Services headquarters for Praxair Distribution. Key started in the Office Equipment Group as a portfolio manager with the Northeast Team, becoming a Vendor Relationship Manager-Sales in 2009. In 2014, he was promoted to Director, Vendor Relationship Development and Sales Mentor prior to becoming Vice President of Sales in 2016. Key received his B.A. in Business Administration from Grand View University.