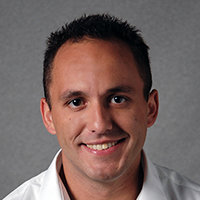 ---
3 Strategies to Keep Your Customer Base Intact
You've likely heard the following statistic: it costs 5 times more to acquire a new customer than it does to retain a current customer. Given the change in the selling world today, that's probably a conservative number. With print on the decline, one could argue that the imaging industry was already experiencing a transformation, but 2020 changed business in an unexpected way, further accelerating the need for providers to diversify. With the sudden onset of a health and economic crisis, buyers became even more apprehensive. Throw in the travel restrictions combined with an onslaught of zoom meetings, and you have an environment that makes it challenging to develop new relationships.
Given these circumstances, the existing customer base has become even more critical – not just to survival, but to growth as well. I have spoken
with a
lot of technology solution providers within the last year and virtually all of them, regardless of geographic location and size, have an even greater appreciation for their existing base of customers. A strong customer base is especially important in times of uncertainty. With that, I wanted to share what I've gathered to be the biggest reasons providers have sustained and even grown during one on the most trying economic times in recent history. Let's dig in:
Adopting a Bundled Approach
If there is one thing that helped providers survive 2020, it was their existing group of customers leasing on non-cancellable bundled contracts.
First, bundling offers immense benefits to the customer; combining all charges into a single monthly invoice makes it easier for them to manage, saves them time and frustration, and enhances their overall experience. This alone helps to retain customers because it positions solution providers favorably when it's time to approach the customer for an upgrade.
Related: VLOG: Common Questions around Bundling and Single Invoice Solutions
Bundling monthly equipment costs with services and supplies also offers providers some assurance that payments will continue to flow into the business because it allows them to collect an annuity stream even in the most challenging of circumstances. This serves to protect their customer base, as well as any associated future cash flow and revenue streams. In addition, it also makes it more challenging for a competitor to come in and upgrade the account.
Related: Improve Your Enterprise Value Through Bundling:
Get Wider and Deeper
Providers are looking to alternative services and product lines to go wider and deeper into accounts. They are learning what their customers are struggling with and pivoting to provide more solutions that meet the needs of their existing customer base. This has allowed them to counter the heightened challenge of gaining net new by making their current relationships stickier.
Even before the pandemic, many office technology providers had already begun diversifying beyond that of standard print. They had been getting into products and services, like managed IT, physical security, or document management software. Even more recently, we've seen providers within the imaging channel taking on new offerings like thermal scanners in order to meet the immediate needs of the post-pandemic work environment.
Venturing into a brand new offering can be scary, but if a customer needs a solution you are not prepared to supply, they will go elsewhere. Consider how you can support your customer as they grow and evolve their business. By meeting them where they are with a specific technology solution that addresses a problem they are facing, you become a trusted advisor. If you do not have the ability to provide a direct solution, be able to recommend alternate industry resources so they continue to view you as a valued advisor for the growth of their business.
Related: ­­Opportunities for Diversification: IT & Beyond
Have Relationships at Multiple Levels of the Organization
Organizations were faced with a lot of tough decisions over the last year. The uncertain economic climate spawned layoffs and restructures, and this pressure led many of your customers to make changes to decision makers or the decision-making processes. If you're in sales, you know the stress that can result when these changes occur within your accounts, as it may impact your ability to sell. When restructuring results in a contact leaving, it could leave you in a vulnerable, uncertain position especially if you had a longstanding relationship with the individual.
One way solution providers overcome this is by securing relationships at all levels of the organization. Developing relationships with contacts spanning roles and hierarchy will ensure the organization understands the value you provide. If you are in sales – it is your job to play quarterback within the account. For instance, you should strive to connect the C-level roles within your business to the C-level roles within your customers' business. Don't forget about the frontline either; make sure you are connecting your internal frontline team members to the frontline team members within your customer's organization.
Related: 7 Ways to Protect Your Most Prized Asset
Where there is change, there is opportunity. If we've learned anything in the last year, it's that we must always be prepared with a backup plan. We don't know what the "new normal" will look like exactly, but we do know the way we conduct business has forever changed. By focusing on cultivating a strong customer base, you'll build a strong and sturdy platform from which you can pivot and resurge – even when the unthinkable happens.
Steve Gottlieb
Steve Gottlieb is a Vendor Relationship Manager with GreatAmerica Financial Services. Steve supports the Office Equipment industry by offering financing solutions and value-add business services to help build financial programs that help different dealers, close more sales and build recurring revenue streams. Steve has been with GreatAmerica since 2007 and has served in a variety of roles including credit, sales and team leader. Steve earned his B.A. in Finance from the University of Iowa.