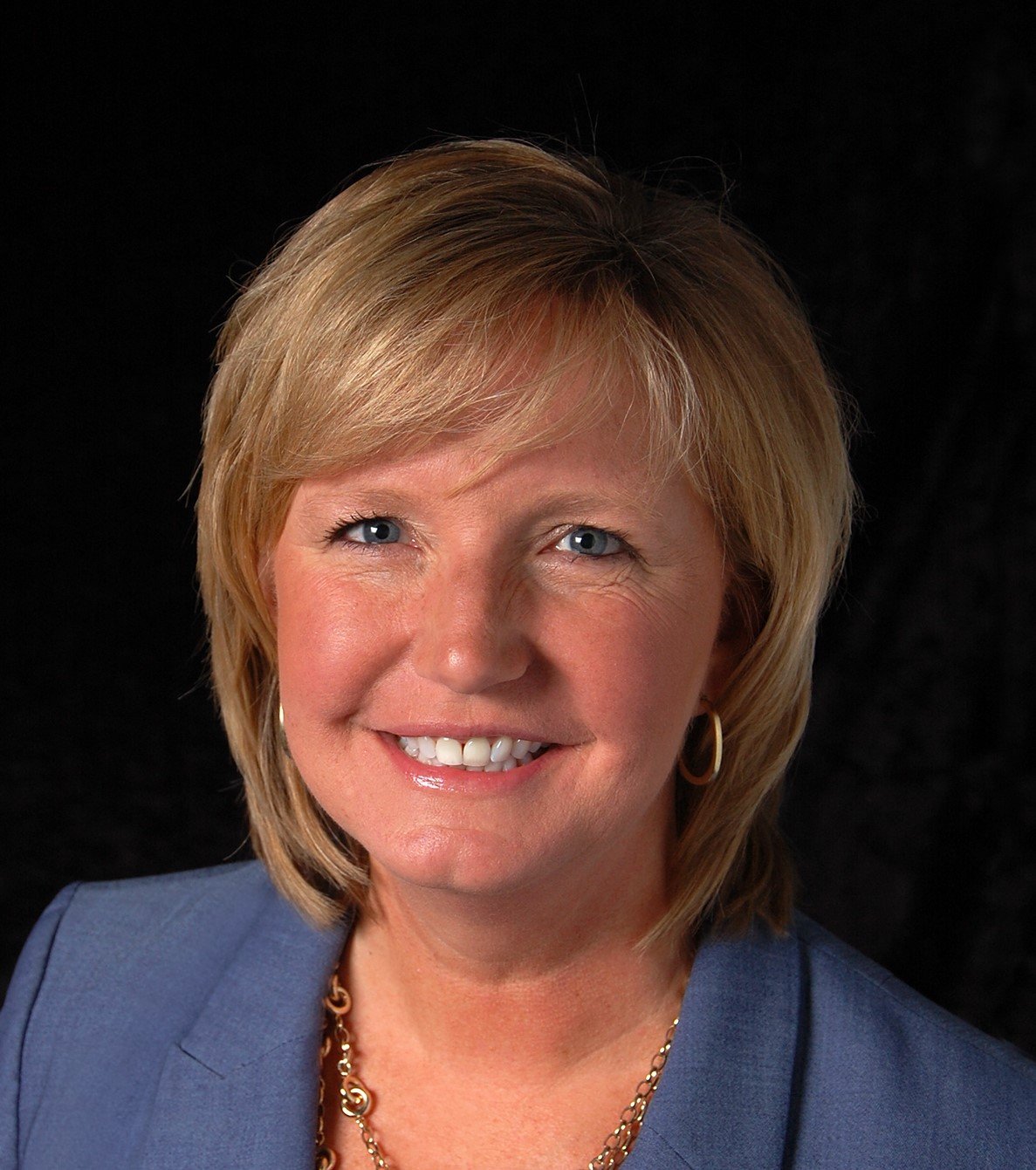 ---
5 Qualities of Organizations Positioned to Resurge after COVID-19
A large part of my job involves traveling, and normally I spend most of my time on the road working with customers face to face, helping them with business strategy, cultivating their cultures, sales training or hiring. But on Friday March 13th, I was sitting at my desk when the phone rang. I picked up to hear the voice of my customer. He said, "Sally, I know you had planned to come next week, but I don't think it's a good idea."
I knew about COVID-19, and was aware that it was impacting parts of the globe, but it hadn't become a reality for me yet. I hadn't felt the impact. I soon would be calling all my customers, rearranging my travel plans until further notice and trying to understand how I could help them in light of the newly developing situation.
In my conversations over the following several weeks, I noticed three distinct mindsets our customers were exercising.
1. React
In the first few weeks, I mainly witnessed leaders reacting. They were asking, "What do I do with my employees?", "What do I do with this payroll protection program?", and "How do I go about getting loans?"

Everyone was in a flurry processing rapidly changing information while also trying to figure out how to adjust.

2. Respond
After the first couple of weeks, the phone calls began to change. Technology providers I spoke with began responding and acting. "How do I get my service techs out?", "How do I fulfill the orders I have?", and most frequently, "How do I get cash in the door?" The questions became more proactive and aimed at creating plans to survive amidst the new reality.

3. Resurge
Then I saw something incredible. I began recognizing a tone of resurgence. These conversations sounded much different than those focused on reacting and responding. These leaders were actively looking for opportunities and being strategic about how they could continue to take their team forward. This group exhibited a higher level of confidence.
I wanted to learn as much as I could about this group because it's a mentality I'd like to see all of our customers adopt. This mindset was not about surviving, but about thriving and resurging on the other side of this crisis.
I held many interviews with this group of customers and learned a lot of things, but there were several key aspects I noticed:
They were proactive and had a plan
They believed in accountability, for themselves and their teams
They had a sense of optimism coupled with realism – acknowledging the challenges, but remaining hopeful they would prevail
Maybe you are thinking, "Well of course these dealers were positioned more favorably if they had a plan before this crisis. What about those who didn't have the foresight to have an established plan?"
One of my favorite quotes is, "The best time to plant a tree was 20 years ago – the second best time to plant a tree is right now." I want to share with you what I found to be commonalities in the organizations that are resurging so that you can do the same.
A Strong Vision
What does success look like for your organization? Most of us are missing the sense of clarity we had pre-COVID-19. I think we all feel a little uncertain and that's coming from someone who has been helping companies set and define their visions for years.
Over the years, the best practices for setting a vision have evolved. Once upon a time we could set a 10-year vision. As the pace of change become more rapid, we started to look at three or five-year visions. During this pandemic, things have to be even more fluid, and setting a 90-day or one-year vision may be all we can feel confident creating.
While 90 days or even one year may seem like a short timeframe, it is critical you are able to help your team envision what success can look like on the other side of this crisis. Right now, people crave a vision more than ever because there is so much fear, uncertainty, and doubt about what the future holds. Setting a vision for this timeframe, and instilling the belief that with hard work it is achievable, will help your teams build confidence, not only that will your company will survive, but that you will be positioned to thrive.
Your vision - whatever success looks like for your organization - needs to be inspirational, exciting people to work toward it, but also tangible so you know when you've arrived. If you have a vision, review it to ensure it is still relevant. If you don't have a vision, create one.
Core Values
Core values are the attitudes, beliefs, and behaviors within an organization. Organizations that are resurging all have a strong culture with strong core values.
In times of uncertainty, you need everyone performing at their highest level to succeed. During difficult times, you may see people step up to the challenge or you may see them behaving in ways that are not in alignment with your core values. In this window, you'll begin to really understand who you do and don't want on the bus with you.
If you don't have core values listed, think about the most important attitudes and behaviors that will help you survive and thrive in both the good times and bad times. As you work toward determining these values, pay attention to those on your team that are rising to the occasion. What is it about how they are approaching these challenging times that is making them key assets to your team? These are the values that you want everyone to demonstrate. Ensure everyone in the organization knows what your values are so they can be in alignment with your expectations.
Core Focus
I've always known core focus was crucial to the health of an organization, but an "Ah ha!" moment for me occurred about three weeks into the pandemic. I was speaking with my customer on the phone, trying to offer ways in which I could help. I had seen many colleagues requesting online training or resources for professional development to make use of downtime and mentioned this as a possibility.
But my customer's response was the epitome of having a laser-like focus:
"I need my sales people touching as many customers as they can right now - to let them know we are here for them, we care for them, and we want to help them in any way we can."
Organizations that are resurging remain focused on their customer relationships and serving their needs no matter what. They see opportunities to help and serve. Many of our customers' customers have started working from home, and the organizations we work with are responding by looking at ways to provide the products and services needed to carry out their day-to-day business remotely.
Ask yourself and your leadership team, "What are the vital few things we need to be working on? Given these times, and what we know about our customers, how can we direct our employee's time, focus, and energy in a way that aligns their talents and expertise with what it is our customers need right now?"
Whatever that focus is, help your entire company get aligned around it. Staying focused on the vital things you need to do as a company in today's environment will help you to thrive going forward.
Accountability
Accountability is another key concept I see exercised in most companies with a resurge mindset. You have a vision, you know where you are going, and what you need to do to get there. Now you must go a step further. Transfer it down to the individual level so that each person within your organization understands their part in achieving the vision.
Right now, your team craves clarity and focus. Help them understand the most important things they need to be doing over the next 90 days, and create measurable goals for the work they are doing. Build a system around it, and discuss progress weekly to create a cadence of accountability.
Not only does this provide comfort and direction for your team, but it also serves to help leadership understand which employees are rising to the occasion, and which ones are not. It also provides the platform to engage in difficult, but sometimes necessary conversations.
A Healthy Leadership Team
In good times it's easier to get along with others. It is typically during the bad times when we see more negative behaviors emerge. If this begins to happen within your leadership team, it will trickle down to the rest of the organization.
Early in my career, I spent a day with an owner of a company to get a grasp of his day-to-day life. During my visit, he showed me a sheet of paper which he had pinned to the wall. On it he had listed every employee, each one with a number to the right. At the very bottom was a sum of all the numbers. This sum represented the number of lives he felt he was responsible for.
Owners often feel like they've got the weight of the world on their shoulders, but no one should have to go it alone.
---
Companies positioned to resurge felt they had a great team around them. One of my customers even said that their leadership team had conditioned themselves to act, lead, and hold each other accountable in such a way that they had almost created muscle memory for the way they would behave. This allowed them to flex and pivot quickly when faced with the challenges of our current situation.
Whether you had a plan pre-pandemic or not, it's not too late to learn from these qualities, implement a vision and a plan, and resurge on the other side of this. Identify the leaders you can count on in good times and in bad and be willing to work through the friction in order to hold healthy enriched conversations around vision, values, focus and accountability.
---
PathShare is an implementer of the Entrepreneurial Operating System® (EOS®). EOS® is a complete set of simple concepts and practical tools that has helped thousands of entrepreneurs get what they want from their businesses. By mastering this simple way of operating, leadership teams of growth-oriented companies systematically and permanently improve. Contact PathShare to learn more!
Sally Brause
Sally is the Director of Human Resources Consulting for GreatAmerica and leads the PathShare® HR Services division of GreatAmerica Financial Services. She has been sharing Human Resources, Sales Training and Organizational Development expertise with technology clients since 2008. Sally is an EOS® Implementer, a certified as a Senior Professional in Human Resources (SPHR), has been certified as a Compensation Professional through World at Work and holds various sales training facilitation certifications through Miller Heiman as well as behavioral assessment certifications. Brause has a master's degree in Organizational Leadership and participated in the Wharton School of Business' Leading Organizational Change program.