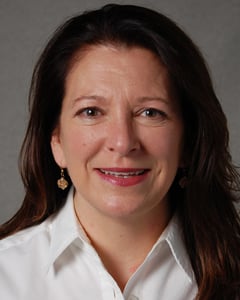 ---
CARES Act - What You Need to Know
Update: CARES Act Update: Additional Funding Available
To help you as you pivot your business strategies and evaluate your resources, we've assembled information about the CARES Act and the Paycheck Protection Program, which are now available. The application process for the PPP starts April 3, 2020 and is expected to be depleted quickly. We encourage you to work with your local banks, as well as your local and state programs to ensure your eligibility. Each business case comes with its own set of unique challenges but you are likely qualified for some assistance.
Within the last few weeks, Congress has passed three phases of assistance for Americans in wake of the COVID-19 outbreak.
Phase One provided critical upfront assistance to shore up the federal government's response to the outbreak.
Phase Two has several provisions including an expansion of required paid sick and medical leave benefits under the Families First Coronavirus Response Act.
Phase Three is a $2 trillion package and includes a wide array of key provisions. Following are documents that provides a CARES Act Q&A, SBA Guidelines and an overview of the $350 billion Paycheck Protection Program, which will provide financial assistance through 100% SBA backed loans.
The Small Business Owner's Guide to the CARES Act (PDF)
Small Business Guidance & Loan Resources
Paycheck Protection Program (PPP)
Application for the Paycheck Protection Program
As mentioned above, the CARES Act establishes the Paycheck Protection Program, a $350 billion loan program to help small & mid-sized businesses with cash flow during the COVID-19 crisis. If the business maintains their payroll for 8 weeks, the portion of the loan used for covered payroll costs, interest on mortgage obligations, rent, and utilities would be forgiven. Due to likely high subscription, it is anticipated that not more than 25% of the forgiven amount may be for non-payroll costs.
Who is eligible to receive the loans?
Businesses with 500 or less employees
Businesses that meet current SBA size standards
Self-employed individuals and "gig economy" workers
Certain nonprofits, including 501(c)(3) organizations and 501(c)(19) veteran organizations
Tribal businesses with under 500 employees
What is the size of the loans?
The maximum loan size is 250% of the employer's average monthly payroll, or $10 million (whichever is less).
What can loans be used for?
Payroll costs (salary, wages, and payment of cash tips up to annual rate of $100,000 per employee)
Continuation of health care benefits during periods of paid sick, medical, or family leave, and insurance premiums
Employee salaries, commissions, or similar compensations
Payments of interest on mortgage obligations
Rent, including rent under lease agreement
Utilities
To pay interest on existing debt
To repay or refinance a SBA Economic Injury Disaster Loan incurred by the borrower between January 31, 2020 and the date on which PPP loans become available
If you already have this information, please share with your customers and fellow business owners. While we are happy to serve as a hub of information for you, www.sba.gov, is the authority on all of these programs and will be the ultimate resource for rules and regulations surrounding these new programs.
We also recommend you and your customers check with your state economic entity for any available resources. Here is a link to get you started:
U.S. Economic Development Administration - Economic Development Directory
We will proactively share information as it becomes available and encourage you to check the COVID-19 Updates page of our website or any of our social media pages for updates.
Running a business is undeniably stressful – payroll, insurance, marketing, sales – and now a pandemic! Many of us (myself included) were small business owners prior to joining GreatAmerica Financial Services. This provides us with the unique perspective to help our valuable customers as we have truly walked in your shoes.
In 2008 my young marketing firm was flooded along with 10 square miles of downtown Cedar Rapids, Iowa. We lost all but two clients overnight. Within hours decisions had to be made regarding staffing, client communications, and location (our office was under water, literally). Admittedly, this was the longest summer of my life. But it was also a time of incredible growth as a business owner as I learned to evaluate our processes, pivot our strategies and services, and determine how to manage a business while working remotely.
If we can be of assistance, don't hesitate to reach out to us at GreatAmerica and continue to check our site for updates.