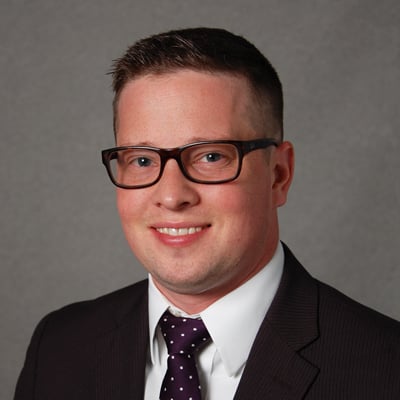 ---
Digital Signatures: Why You Should Use Them & How to Find the Right Platform
As a vendor relationship manager for a financing company serving the office technology space, I see solution providers taking many different approaches when it comes to obtaining the signatures they need to process lease documents. At GreatAmerica, we take the protection and enforceability of the lease documents very seriously. Accordingly, when our customers work with digital signature providers, we vet those providers to be sure they satisfy our requirements. Because I've worked so closely with my own customers on this topic, I thought it could be helpful to share a few things to help you make more informed decisions when it comes to how you obtain your customers' signatures.
Why Is Having a Digital Signature Option Important?
When it comes to the use of digital signatures in the office technology space, there are typically three different groups of providers I encounter – those who don't use them at all, believing that in-person signing is part of relationship building, the second group who is interested but overwhelmed by the choices in the marketplace, and those who are actively participating in digital signatures as a business practice. This final group is often committed to offering a digital signature option but often are unsure of their chosen platform or unaware of the risks associated with a platform that hasn't been fully vetted. Whatever bucket you fall into, one thing is important to note: times have changed, and your customers have developed new habits and expectations around how they conduct business. The last year has only amplified the need for a digital signature option. If you don't provide a quality e-sign option, you may lose out on new opportunities, cause friction for your customers, or potentially have transactions rejected by your financing provider.
What if My End Customer Has Their Own Digital Signature Platform?
If your customer has their own digital platform and can electronically sign documents on their end, you may wonder why you even need a platform of your own. Allowing your customers to use whatever digital signature platform they want should be considered in relation to the documents being signed through the platform. Because your financing provider will be looking to validate the signer, they will be closely reviewing the characteristics of the platform, such as whether the platform provides reliable tracking or auditing features to verify who the signer really is.
What Questions Should I Ask as I Evaluate Digital Signature Platforms?
So now that you know why it's important to have your own digital signature platform, how should you go about finding the right solution for your company? Here are some questions that we consider when we evaluate digital signature platforms.
Does the platform legibly provide the entire document to the end user? While the end user may have a hard copy of the document, quality platforms allow the end user to clearly read the full document in the platform itself from start to finish.
Does the platform use tracking data? It's important to be able to verify who was sent the document, who opens it, if it is forwarded, and who signs it. Some platforms even offer multi–factor authentication to ensure the intended recipient received and signed the document.
Your audit trail should show you something like this: say your document was sent to Customer A. Customer B needed to sign it, so Customer A forwarded the email to Customer B. In this case, the audit trail would show that Customer A opened the document, saw it, and then proceeded to forward it to Customer B, who signed it.
Can the document be manipulated? Whatever platform you choose should offer protections that prevent the document from being manipulated (outside of fillable fields in the document) during the signing process. Additionally, once the document is signed, no edits should be allowed to that document.
Not all platforms are created equal. There are many options available, and you will need to vet which one best suits your and your customers' needs. Before you commit to a digital signature platform, you may also consider checking with your financing provider to ensure it will accept documents signed through that platform.
Keep in Mind, You Might Have a Digital Signature Platform through One of Your Existing Software Providers
You'd be surprised how many of my customers already have access to a digital signature solution through an existing software provider or through their CRM. Before you embark on your search for a new platform, consider the software you already use and ask if there is a quality digital signature solution they can offer.
Digital signatures streamline the closing process for you and your customers. They've gone from a nice-to-have feature to a necessity in today's business climate and will help you gain more opportunities. Be sure to implement a platform that has been thoroughly evaluated to ensure a successful relationship with your customers and financing provider(s). Having this option in place shows your customers that you value their time, security, and business.
Learn how GreatAmerica handles digital signatures using our DocEase platform through Info-Zone.com. Visit www.greatamerica.com/docease
Stefan Christensen
As a Vendor Relationship Manager at GreatAmerica for the past 3 years, Stefan works with some of the fastest growing Office Equipment Dealers across the US. In his role, he develops custom sales and finance solutions to help dealers protect their customer base, increase cash flows, and also lower their administrative burden.