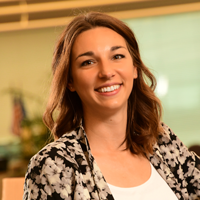 ---
How a High-Growth MSP is Using Windows 7 End of Life to Guarantee Customers Refresh and Upgrade their Technology Every Time
"We are sitting on the edge of probably the best opportunity in the almost 20 years I've been in this business to convert people over to this model [Hardware as a Service]. Because Windows 7, which has the largest install base of IT equipment in the world, is going end of life." Bryan Currier, Founder and CEO of Advantage Technologies.
The Fast-Growth Managed Service Provider
Bryan Currier founded Advantage Technologies 18 years ago when he was a sophomore in college as a way to fund his education to start an aviation career. Since 2000, Advantage Technologies has grown to $10 million in revenue. What we find incredible about the past several years, is Bryan has been able to grow his Managed Services business by around 15% each year for the last three years. "You know, 15% growth seemed so easy when we were small, but it gets a lot harder as you get bigger." Bryan is now working towards growing his MSP business to $15 million over the next 3 to 5 years.
Listen to Bryan Currier's full interview here.
The Opportunity Microsoft Windows 7 Is Creating for MSPs
Anybody running a machine with Windows 7 installed is subject to get a pop-up notification alerting them that Windows 7 won't be supported after January 14, 2020. According to Microsoft's website:
Source: https://support.microsoft.com/en-us/help/13853/windows-lifecycle-fact-sheet
Despite having regular communication about the end of life of Windows 7, Managed Service Providers like Advantage Technologies, say their clients are calling and asking about the pop-up and what has to be done about it, and more importantly…when.
How MSPs Have Been Preparing for Windows 7 End of Life since Windows XP End of Life
It was just a few years ago when the Windows XP End of Life caused a lot of headaches to companies who traditionally haven't stayed at the forefront of technology – and even more headaches for the MSPs who support them.
It was around that time, Bryan Currier saw the opportunity to rcure those headaches for both his clients and his employees through a Hardware as a Service (HaaS) model. Advantage Technologies considered their HaaS options, and decided to partner with GreatAmerica and implement Hardware as a Rental® (HaaR®) for their As-A-Service offering. The saw the opportunity to standardize, which has ultimately led them to the fast growth and profitability they've experienced these past few years.
The Role Hardware as a Rental Plays in Standardization and MSP Profitability
The primary vehicle Advantage Technologies is using to drive standardization within their clients is Hardware as a Rental. If you aren't sure what Hardware as a Rental is, we recommend checking out these resources: www.greatamerica.com/haar.
Bryan says HaaR lowers the friction to customers on the front end and removes the barrier of entry for clients to get on a standardized stack. Each client has the same firewall, WiFi solution and backup disaster recovery (BDR) solution. In turn, that standardization makes everything run smoothly on the back end for the help desk, engineering and operations team. Ultimately, standardized clients lead to better client experience, more efficient teams, and higher profitability.
"The biggest lever you've got is standardization, so anything you can do to drive standardization is going to produce benefits across the board," Paul Dippell, CEO of Service Leadership
How HaaR Helps in the Windows 7 End of Life Discussion
For companies like Advantage Technologies who have mastered the monthly consumption model, they've got a pretty attractive sales pitch to their clients who are still running Windows 7 on their machines.
You can divide their clients into two pools: those who are already on a monthly program and those who aren't.
The Windows 7 End of Life Conversation: MSPs Selling To Clients Who Own Hardware
The traditional model of selling products to clients makes it easy for those customers to use their technology past its useful (and efficient) life. Does this conversation sound like one you've had recently?
Client: Yeah, I got this little pop-up message on my machine saying Windows 7 is going end of life.

MSP: That is what we talked about at your last QBR.

Client: So, what does it mean for my business?

MSP: Well, it's time to upgrade your machines.

Client: Didn't we just do that last year?

MSP: No, that was actually 4 years ago, and your machines really need replaced.

Client: So what's that going to cost me?
Fortunately, if you have built and branded an As-A-Service model, the talk track is pretty simple. The cost is a monthly fee for the hardware, software, licenses, and support and that comes with regular technology upgrades to give them the most modern technology solutions.
The Windows 7 End of Life Conversation: MSPs Selling To Clients on Hardware as a Rental
So the customer above who got the pop-up on the screen calls your help desk, and you have the same conversation above. Here's the really fun part! When the client asks you what it is going to cost, you get to tell them it will cost them nothing because it is already part of their IT budget.
What used to be a negative conversation with your clients where you have to tell them they have to spend more money, is now a positive interaction. In fact, MSPs who offer HaaR or HaaS solutions tell us their clients actually anticipate the technology upgrade and refresh discussion. It is like your cell phone contract. I don't know about you, but I am always excited when my contract is up so I can get the newest iPhone.
Microsoft is Providing MSPs with an Opportunity of a Lifetime with Windows 7 End of Life
During our conversation with Bryan Currier, he got really fired up when he talked about the opportunity presented by Windows 7 end of life.
"Microsoft is actively telling clients about it." Bryan Currier, Founder and CEO of Advantage Technologies
If you haven't already received calls from your client base asking about the pop-ups, you likely will as we approach the end of life date in January 2020. Are you prepared to answer with good news or bad news? Does your entire sales staff know how to approach this sale so that you aren't the bad guy when Windows 10 goes end of life next?
Fast forward to 51 minutes to hear Bryan Currier talk about the Windows 7 opportunity.
Getting Started with As-A-Service
A comprehensive As-A-Service model gives you the ability to have the positive conversations and helps your clients get excited about the technology refresh. There isn't just one way to approach As-A-Service either. You have plenty of options including using your own cash or a bank to fund your As-A-Service model, using a manufacturer program, or working with GreatAmerica with Hardware as a Rental. To help you make the best decision, we talk pros and cons of each of these models in an eBook you can download to make the best decision for your business.
Jackie Schmid
Jackie Schmid is the Director of Strategic Marketing of the Unified Communications & IT Group at GreatAmerica Financial Services located in Cedar Rapids, Iowa. Jackie is responsible for building brand awareness and gaining strategic relationships through creative marketing. Prior to joining GreatAmerica, Jackie worked in the TV News industry as a producer and executive producer at the local CBS and FOX stations where she helped shape the programs delivered to the market. Jackie's finance career began in 2011 when she joined GreatAmerica to support the sales team serving the Office Equipment space.