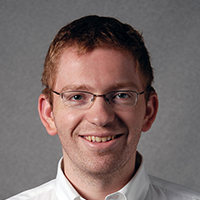 ---
How Do I Handle Negative Reviews for My Business?
In the last few months, we've seen major acceleration into something that was already happening prior to COVID-19: Digital Transformation. We now work online, play online, and shop online more than ever. In fact, in the first few months of the pandemic, Forbes reported that people are spending up to 70% more time on the internet.

While online reviews were already becoming the price of doing business in the review economy we live in, this pandemic, and our shift to communicating and conducting business almost exclusively online, has only amplified the importance of your online presence as a business.
Now, consider the current obstacles you may be facing; perhaps you are short on staff or as you have evolved your business model to survive, you have had to change processes and create workarounds that are new and require your staff to make some pretty major adjustments. As a result, there may be some inadvertent friction created for your customers which can drive them online to air their grievances online.

Even if your business doesn't have much of an online presence, your customers will leave reviews online, so it's important you know how to respond appropriately. These are out there for the world to read; job candidates to prospective customers and current customers alike will see them, so it's important to be diligent about addressing them. While every situation will vary, the following tips can help ensure your response helps you maintain and even enhance your online presence and your customer relationships.
Tips to handle negative reviews
Consider how you would handle an in-person complaint. The philosophy doesn't change when you move to an online forum, but the audience increases exponentially. This is a great opportunity to show your customers, employees, and key stakeholders how you provide great customer service.
1. Promptly acknowledge the issue or concern. The internet and review economy move quickly, and so do your customers. Responding quickly to negative reviews is important to prevent further escalation of the issue. A prompt acknowledgment helps future potential customers see that your business is present and responsive online.
2. Show gratitude for the feedback. Always start with "thank you," even when responding to negative reviews. Let them know that you appreciate the feedback. Doing so shows customers that you truly value candid feedback and look at it as a chance to improve your overall customer service.
3. Exercise empathy. – Your customers are leaving a review because they want to be heard and acknowledged. Simply saying you are sorry shows you really care about the experience they have. Even if you are not at fault, you can still communicate that you are genuinely sorry that they are frustrated or disappointed by an experience with your business.
4. Be polite and professional. Responding in a polite and professional manner may help defuse the situation. A friendly or polite response gives future customers a good sense of your customer service as well.
5. Take the issue off-line. Offer to handle the issue off-line by providing your email address or other contact information so you can discuss and resolve the situation. Once resolved, post a response to the original review outlining any agreed upon outcome.
Additional Thoughts
Human nature can encourage us to handle negative reviews in ways that are counterproductive. Remember, ultimately you're trying to resolve an issue and show the online world how professionally you would handle their business concerns.
1. Don't get defensive. If you're a small business owner, it's natural to get upset about a negative review, especially if you feel the review is unfounded. Slow down, write your thoughts and possible response, and see how your thoughts come across on the screen. Maybe even get a thoughtful, customer-oriented coworker to provide their perspective.
2. Don't ignore it. Don't stick your head in the sand! Negative reviews that don't have a response from your business signals to current and future customers that you may not care about customer service. Not responding may show that the original situation in the review is common for your business.
3. Don't get pulled into an online battle. See Tips #1 & #2: Be polite and professional. Again, offer to speak to the reviewer on the phone or via email to ensure their concerns are heard and their issue is resolved.
4. Don't beg for positive reviews to hide the negative reviews. The best reviews are those by customers who feel compelled enough to write positive reviews about your business or product. Forced positive reviews come across as unnatural and fake, which make negative reviews stand out as more honest.
Explore Digital Tools & Resources to Help You Manage Your Reputation
If all of this feels a little overwhelming, you are not alone. Reputation management can be a full time job. The good news is, there is plenty of software available (Birdeye, for example) which can be used to help you keep an eye on your online presence more efficiently.

Not ready to commit to a software solution? Try setting up a Google Alert for your company, which is a free service that allows you to sign up to be notified anytime Google detects a brand mention online.
Negative reviews can help your business!
Think how you feel about a business or product with all perfect, 5-star reviews: You may start to question the legitimacy of those reviews, and the business or product. Now think about a business or product that is almost all 5-star: mostly good, with a few criticizing the service or the product, right? This online transparency helps future customers honestly evaluate your business.
Final Thoughts
Negative reviews are a fact of life, even on the best days, but if you follow the advice above, you can turn those negative reviews into a positive asset for your business.

Be sure to read my previous post, 5 Things Dealers Should Know to Thrive in a Review Economy, for more information and use both of these blogs to really stand out on the internet.