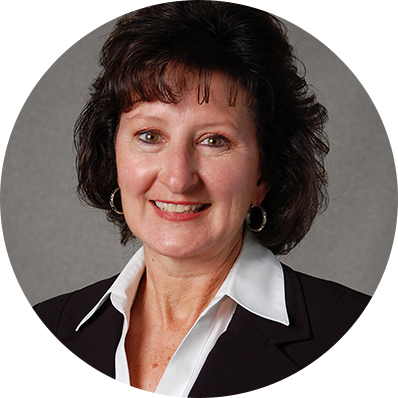 ---
How to Hire Rockstars: A Guide to Transforming Your Talent Pool in the New Decade
I love rock and roll music—The Rolling Stones, Bon Jovi, and Aerosmith are just a few of my favorites. There's something about the energy, intense rhythms and amazing talent, especially from the classic 80's. Have you ever wondered how talent scouts go about finding the next Mick Jagger or Steven Tyler?
If I was tasked with finding the decade's biggest rockstar, I'd want to have a process and some criteria in place so I could increase my odds. As someone in the field of human resources, I rely heavily on well-defined processes and criteria to identify and retain the right talent. Considering 80% of turnover is caused by mistakes in the hiring process, you can't afford to get this part of the equation wrong.
We've also entered into a fresh new decade. Not only are new candidates entering the workforce, but the way today's entire talent pool seek out and assess prospective employers is changing. Today's job seekers have different perspectives and expectations about what they want out of their careers. You need to be sure your hiring and recruiting strategy speaks to these individuals if you hope to attract them to the opportunities within your organization.
So how should you go about hiring your next big rockstar? Read on for a few tips for hiring the right people – into the new decade and beyond!
Clearly Define the Job Role
Just like a talent scout in the music industry, you need to clearly define the type of talent you are looking for. There's no sense for a record label to spend precious time watching country artists perform when they're really trying to identify the next big heavy metal band.
Ask yourself, "What kind of rockstar are you looking for?"
This may sound simple, but if the perfect candidate walked in and sat across the table from you, would you know it?
In order to define the ideal candidate, it's important to think about:
The major goals of the role
The toughest parts of the role
The basic duties involved in the role
Who this role interacts with
The knowledge and skills needed to be successful in the role
The natural behaviors required for success in the role
If you haven't clearly identified what you're looking for, how will you know when you've found it? Investing the necessary time and consideration upfront can prevent you from hiring "the best you talked to," and instead result in hiring "the best talent for your organization."
Leverage Your Organization's Culture
Everyone knows a bad culture fit can break up the band! Ensuring your candidate is a fit for your company culture makes a big difference for everyone, not just the new hire. In the hiring process, culture should be used in two different ways.
Use Your Company Culture as a Recruiting Tool
Think about how your company might benefit a potential hire. We're not talking about the traditional benefits package of medical and dental coverage. What do you offer that they may seek? Is it flexibility? Is it the ability to speak to leaders and get quick decisions? Knowing what cultural benefits your organization brings to an employee can be used to attract the right candidates.
Assess Candidates for a Culture Fit
Think about the type of people who fit in and thrive in your culture. Take time to write interview questions that will help you identify individuals who align with your culture. For example, if your culture is very customer focused, you might ask, "Tell me about a time when someone in your organization (or you) dropped the ball on a customer request. What did you do?" Then listen to make sure their answer aligns with how you would want that scenario handled within your organization.
For instance, from their response you can evaluate if they…
Involved the necessary resources to troubleshoot and resolve the issue
Were able to problem solve using an analytical thought process that would be repeatable in your organization
Took proper measures to ensure the problem could be avoided in the future
Adopt an 'Always Be Recruiting' Mentality
Talent scouts are always looking and listening for the next big act. Likewise, with hiring, an effective way to ensure you always have top talent is to continually look for it. You'll find yourself at a disadvantage if you wait until a position opens up to place an ad. In fact, according to research from DHI Group, Inc, time to hire in the IT and Sales/Business Development functions ranges between 52 and 56 days. An "always be recruiting" mindset allows you to reduce the time it takes to fill open positions which minimizes disruptions to your business and helps ensure constant contact with your customers.
Just like you work your prospect pipeline for sales, you can cultivate a candidate pipeline. This approach helps you proactively evaluate candidates, both those looking for work (active candidates), and those with skillsets you desire, but aren't currently seeking new opportunities (passive candidates).
The goal is to have some bench strength identified should a position open up on your team. Then you can reach out to these prospective candidates before you ever place an ad. Or at some point, someone in your talent pipeline will have a bad day and you'll be top of mind for them, allowing you to hire market leaders before your competition even knows they're available!
If you want to sign the most promising talent - in the new decade and beyond – start with a little thought and planning. Working these tips into your hiring strategy can help you fine-tune your recruiting approach. Before you know it, you'll build a team of rockstars with the qualities you need to move your organization forward.
Want to learn more about effective recruiting and hiring practices? Watch the video below and visit the PathShare HR Services website to learn more about our June 23rd hiring workshop, The Future is Now, Hiring for the New Decade:
Watch: 4 Tips for Hiring the Right Employees
Take a Deeper Dive on this Subject and Register for The Future is Now, Hiring for the New Decade Workshop
Join us as PathShare HR Services hosts an online workshop in two 90-minute segments on Tuesday, February 16th and Thursday, February 18th. Grab your lunch and prepare to take notes as this workshop will give you the tools and resources you need to attract, find and assess the right talent for your organization in the new decade. Learn more and register below.
Denise Miller
Denise Miller is a Senior Human Resources Consultant with PathShare® HR Services. She is a Society for Human Resource Management (SHRM) Certified Professional and holds an additional Talent Acquisition specialty credential allowing her to help GreatAmerica customers be more successful within their hiring process. Her certification with the Activity Vector Analysis (AVA) allows her to assist in assessing talent for behavioral fit within the role they are being considered. Denise regularly conducts Professional Selling Skills® sales training classes to help support consultative selling skills. Prior to joining the PathShare team in 2013 Denise spent 10 years in a sales role at GreatAmerica working directly with dealers in the office equipment industry helping them grow their customer base.