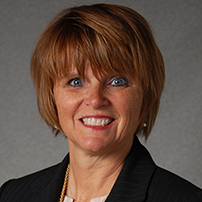 ---
Is it Time to Sell or Monetize Your In-house Lease Portfolio? Considerations Office Technology Providers Should Make When Transitioning Their Lease Portfolio
There are many factors at play when running a business: keeping your customers happy, maintaining a strong workforce and employing strategies that allow you to grow. This blog focuses on considerations you should make if you are in growth mode or looking to maximize the value of your portfolio. I've spent 25 years in the leasing industry working on behalf of GreatAmerica consulting our customers on ways to reduce administrative burden, strengthen cashflow, capitalize on growth opportunities, and make better use of capital. One strategy for achieving many of these goals is to consider selling off or monetizing your lease portfolio.
Why Sell or Monetize Your Portfolio?
Selling your portfolio can help you gain access to cash. Alternatively, there are other structures that can help you leverage the value of your portfolio while maintaining ownership and significant control. These structures may also allow you to avoid creating a taxable event. Both approaches provide cash needed to invest in other areas of your business. Here are a number of other reasons why your business might consider selling or monetizing your portfolio.
Obtain Working Capital
As usage is declining, many office technology providers are feeling pressure on top line revenues, leading them to seek out other sources of revenue. If you are feeling this pressure, leveraging the value of your portfolio can be an attractive option for acquiring more working capital. This can give you the funds you need to do a variety of things; maybe you wish to expand the business into other areas and need to redeploy resources to develop new offerings like managed IT or Voice over Internet Protocol (VoIP) solutions. Selling your portfolio can take some or all of the servicing off your plate, further enabling you to redeploy resources elsewhere, while also allowing you to acquire funds for reinvesting in your growth.
Managing Growth
As your business grows, so will your portfolio. As that happens, you may run into challenges servicing your portfolio efficiently and effectively, including managing property tax in all the states you do business. Selling or monetizing your portfolio to a company who has the know-how and platform to do so effectively can reduce the burden on your team and free up resources to invest further in growth and new business.
Improve Operational Efficiencies and Reduce Administrative Burden
Another driver could simply be your desire to increase administrative efficiencies to free up time to focus on the core of your technology business. Billing, collecting and servicing finance contracts can take up a lot of time and resources. Handing the financing and servicing over to the experts means the job gets done more efficiently; the servicer can focus on what they do best, while you can focus on what you do best - caring for your customers.
Seeking Out an Exit Strategy
for Your Business
If you're planning for a change in ownership, exploring various methods of transitioning your portfolio before you start the negotiation process for the sale of your business puts you at a strategic advantage. Most buyers have criteria in mind for the kind of company or companies they hope to acquire. Many buyers, including private equity companies, are generally not interested in acquiring a leasing portfolio as part of the acquisition of your company. However, the buyer will have a vested interest in knowing the customer base in your portfolio gets transitioned into capable hands. This transition should occur prior to any change in business ownership. Private equity (and many other buyers) will simply not get the return on their investment they require on the purchase of the portfolio, so they may not be very interested in having it included in the sale of the business.
Considerations when Determining if You Should Sell or Monetize Your Portfolio:
Of course, you should always consult your tax professional or accounting team to assess how taxes will impact the ultimate cash received from transitioning your portfolio, but based on my experience in working with our customers, I've found there are several important considerations you should make when deciding if you should sell or monetize your portfolio.
Has Your Process Matured with Today's Risks?
Our core business is financing, therefore, we work on it each and every day to keep up with evolving needs and make appropriate changes to our processes. As an office technology company with a growing in-house leasing business, you'll need to devote focus here too. But is it the best use of your time and energy?
In my experience with GreatAmerica, I've found there is one thing that has always been true: things change. The products and services that our customers provide today are different than they used to be; sales and property tax laws and percentages will continue to evolve and impact the way you run your internal leasing business. Are you considering the risks of booking a residual on IT transactions? Are you up to date with the usury laws? Can you properly process property tax in every state you do business? Are you properly licensed to be a lender in the states you do business? Does your end-of-term strategy positively impact the profitability and value of your portfolio? Have you reviewed your underwriting guidelines recently? Each requires processes and continual upkeep, which leads to my next point.
Where do You Want to Allocate Your Time and Resources?
When determining if selling or transitioning your portfolio is a good decision, you need to ask yourself where you should focus time and resources to help you grow best. As your portfolio grows, does it make sense to devote even more time, staff, and financial resources to implementing an internal and more robust servicing platform to support the increased complexity? Or should you explore selling and then outsourcing the servicing as an option that will allow you the freedom to do what you do best – grow your business and serve your customers?
It's important to transition your portfolio to a company who can help ensure your accounts are properly handled through an infrastructure that can accurately carry out the billing, taxes, and essential reporting.
This can provide a number of benefits:
Frees up time for you to secure new business lines

Allows you to redeploy capital to expand into other revenue and profit-generating sources

Resolves business continuity concerns – as you grow, and managing your portfolio becomes more complex, outsourcing to someone with the expertise to handle servicing it can minimize risk.
If You Continue Running Your Own Portfolio, What Investments May You Need to Make?
The larger your portfolio grows, the more manpower and advanced expertise will be needed. Along with the software to manage, run, and maintain your portfolio, you'll need an expert with working knowledge to administer sales and property taxes properly. You may also need to provide a personal or corporate guarantee, which means the liability falls on you should any of your leases begin to falter on payments.
Questions About Your Portfolio? Let's Talk!
This strategy requires some thought and conversation, as there are many things to consider when entering or exiting from your current situation. We have consulted and collaborated with our customers when it comes to owning, selling or transitioning their own leasing company and would be happy to share our expertise with you. Even if you're not ready to sell your portfolio, GreatAmerica has a number of other programs that can help you reach your objectives.
If you'd like to have a more in-depth discussion around your business objectives and the factors that go into selling or monetizing your lease portfolio, get in touch with us today by clicking the button below.
Kim Louden
Kim Louden,Vice President of Sales for the Office Equipment Group, is responsible for providing unified, strategic leadership for the sales processes in the Office Equipment Group's Field Sales Teams. Prior to joining GreatAmerica in 1996, Kim started working in the lease financing sector in 1991. She has performed a number of roles across several different functions at GreatAmerica including credit, sales, and team leader. Kim served on the board of directors of the MPSA from 2015-2017, and was recognized by ENX as a 2016 Difference Maker. Kim earned her B.A and M.B.A from the University of Iowa.