Automotive Healthcare Construction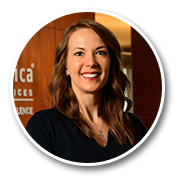 ---
Make Same Day Sales the Norm
Today, more than ever, your customers may be hesitant to make equipment purchases, technology and system upgrades, or take any unplanned hit to their cash reserves. This doesn't mean your customers will wait and see for the perfect time to buy (there isn't one), but it does mean they will need your help in justifying the purchase against the financial constraints of today. In changing times, it is important to rethink the sales process.
Many salespeople believe that you should only offer financing when the customer asks for it or when a customer makes it clear they cannot afford an upfront cash price. But financing isn't just for those that need it, it's for the savvy business owner. It is the business owner that understands how important their cash reserves and cash flow are - whether to acquire new inventory, payroll, marketing, rent, etc. In fact even the wealthiest 1% borrow money!
My Customers Are Different
You may be thinking, "This is all great in theory, but does it apply to me? My customers are different!" You are correct, every customer is different. However the fundamentals of operating a business and managing cash flow applies to everyone- from the smallest shop to the largest corporations.
A Real Life Example
Salesperson "Joe" has a lot of customers that either write a check or use their bank. Joe works with a company that has a quoting tool integration that allows him to add monthly payment purchase options to all of his quotes-if he selects it. However, Joe rarely adds that feature for fear of offending his customer, or fear of explaining the finance process and answering specific questions about the terms and conditions.
This time was different, Joe thought "Heck, I'll just click the GreatAmerica finance button and add financing to my quote. What's the worst that can happen?"
Joe presented the quote to his customer like any other quote. But this time within 20 minutes of his meeting, the customer called him and said, "I want the 24-month term and I'm ready to buy." Shocked, Joe called GreatAmerica, "I think this customer is ready… can you send the finance agreement?" We had them approved and an eSignature document sent within an hour.
Two and a half hours later, the documents were signed, the order was placed, and the rep was on his way to getting paid!
What Made This Work?
Prior to Joe adding payment options on the quote, his customer gave no indication or interest in financing. We can guess what would have happened in this scenario if Joe did not think "I'll just click the finance button."
Customer calls his bank; the process takes days or weeks.
Customer has to (awkwardly) ask "Do you offer terms?"
Customer decides that they cannot afford to make this investment right now and doesn't buy.
All of these options definitely take longer than two and a half hours. And instead of these 3 scenarios, Joe was able to say, "This was the easiest deal I've ever done!"
Make This Your Reality
Making this your reality is as easy as including payment options on EVERY quote. Don't have the option? Find out how we can integrate into your systems here. www.greatamerica.com/integreat!
There is no silver bullet in sales, but adding financing to your process and adding payments to your quotes helps provide an option your customers will appreciate. Once you become comfortable with adding payments, you can progress to discussing why your customer should consider financing. We can help with that conversation when you are ready. Contact us to find out how you can start giving your customers an easy path to purchase.
Laura Homrighausen
Laura Homrighausen is a Regional Account Manager for the Automotive Division at GreatAmerica Financial Services. She creates, develops and grows relationships with technology partners. Laura started her career at GreatAmerica in 2007 as a part of our Portfolio Management team and moved to her current role in 2018. Prior to GreatAmerica, Laura worked in consumer lending as a loan officer. Laura enjoys spending time with her two daughters and two dogs in the great Iowa outdoors.