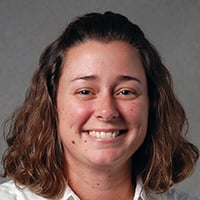 ---
Operational Efficiencies: Common Questions Answered on the Enhanced Agent Dealer Integration
Even during a booming economy there are so many obstacles to overcome, but during the Coronavirus pandemic, even the simplest processes can become more difficult. Whether it's connecting your teams together while they're working from home or consolidating notes across deals to keep everyone in the loop, processes can be challenging even on a good day. While we can't solve every problem, we can help to simplify and automate your processes.
GreatAmerica and The Sailor Group, makers of AgentDealer, have recently joined forces to help streamline and automate each step in the financing process from credit application to document signature in order to save your team time, money and energy. The Office Technology Industry has acknowledged that finding solutions to streamline day-to-day processes is beneficial, not only for your dealership, but also for your customers.
Now is the ideal time to evaluate what is and isn't working in many aspects and processes within your business. Think about each step in your team's process and ask yourself which of those steps can be automated. How much time you could save? If you're running thin on resources and exploring how you can do more with less, technology integrations are a great place to start.

Let's walk through a few of the common questions we receive on these new integrations with AgentDealer.
What integrations are available with AgentDealer?
The GreatAmerica and AgentDealer integration now enable you to:
Create a quote with rates updated daily
Submit a credit application through the AgentDealer portal
Check the status of a credit application
Generate digital lease documents
Obtain a digital signature
Retrieve daily lease data updates automatically
Does GreatAmerica notify me when they receive my credit application?
Yes, when the credit application is submitted through AgentDealer, the automatic response back from GreatAmerica is the application number. That number, unique to GreatAmerica, can be referenced at any point during the application process, as well as duration of the agreement. If you update application information at any time, those updates will be sent over to GreatAmerica.
How do I receive regular lease data updates?
Fields within the contract such as equipment payment, remaining payments, and even buyout and upgrade information will automatically update on a daily basis through this integration. This means there's no need for your team to reach out and manually request the information you need to enhance and maintain your customer relationships. Instead, they can stay within the AgentDealer system to obtain all of the contract information needed.
I'm already creating the agreements on my own, why should I use the integration to create digital documents?
This integration also facilitates the generation of your GreatAmerica agreement. As opposed to creating agreements manually, which can cause inconsistencies and take up valuable time, you can rely on one true source of information, AgentDealer, to auto-populate the right information and generate an agreement automatically. This ensures the information in your agreement and system always match and makes it quicker and easier to send for digital signature, saving you time and energy closing the deal.
If I send an agreement for digital signature how do I know if it's been signed?
Once the document has been created within AgentDealer, your team can copy anyone on the email that will need to see, store, or verify the executed agreement. Not only will those copied get an agreement copy emailed to them, but the signer and GreatAmerica will automatically get the executed copy as well, meaning you only have to hit send once.
Why should I take advantage of these integrations?
Think about your process from a customer's point of view. Does the process put them at the forefront? Does it show that you're a technology driven company? After you close the deal, will the customer rave about the ease of doing business with your team? Could you benefit from a time savings? If there is room to improve on any of these areas, this integration can help take the customer experience you provide to the next level, while also helping your team increase productivity.
How can I get started?
You don't need to be enrolled in all of the GreatAmerica AgentDealer integrations to take advantage of one. For example, you can start by adding the lease data updates and submitting a credit application electronically. We can set you up with only those two, while maintaining the flexibility to expand into other integrations, as needed.
---
Being open to adapting our approach is crucial to continue serving our customers in ways that help you the most. Whether you've integrated with GreatAmerica in the past or are brand new to integrations and are hoping to expand to create more efficiencies, we encourage you to contact your GreatAmerica representative or email integrations@greatamerica.com for more information on getting started.
Join us for a high-level overview of the NEW GreatAmerica Financial Services integration with AgentDealer.
Thursday, June 4th | 1:00 - 1:45 PM EST
Want to learn more about this integration? Join us for next week's webinar where we team up with AgentDealer to bring you a demo of this enhanced integration.
Robin Fonck
Robin Fonck, Contract Management Operations Leader at GreatAmerica Financial is responsible for the overall strategic direction of the Contract Management Team and works closely with all GreatAmerica business units and functional leaders. The Contract Management Team focuses on all aspects of invoicing, structural contract changes, dealer integrations and implementation of new billing programs.