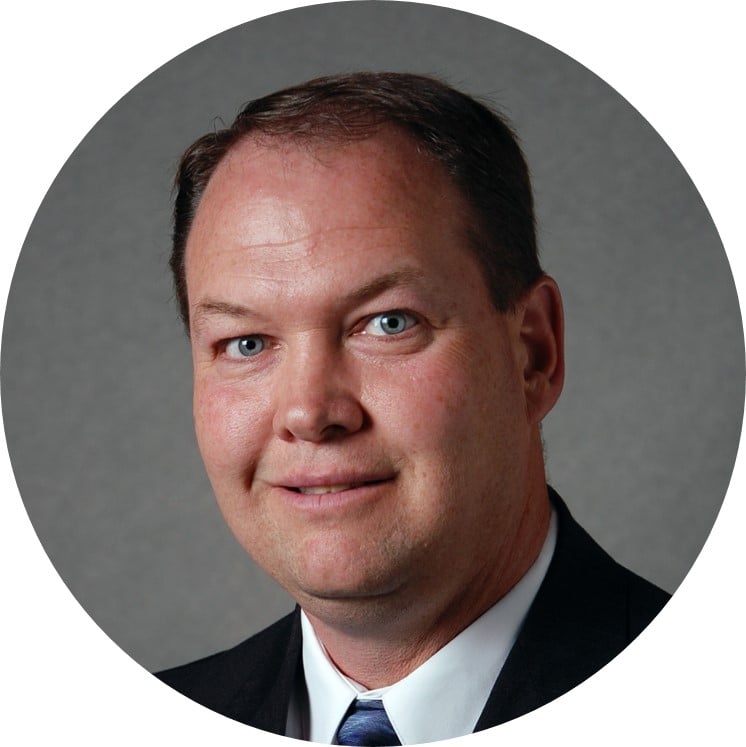 ---
Servicer News Vol. 28 Summer 2020
Solar Industry Update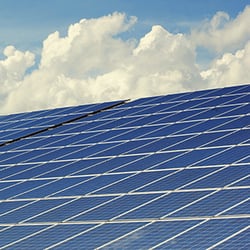 "Inconsistent" is how I would describe the residential solar space at this time. Some companies are bullish, others have pulled back, while others are just trying to adjust and maintain. We hear one client saying they had a record June while another says the challenges of March, April and May continue. Despite their different circumstances, a few common themes emerge regarding capital supply and portfolio performance.
Those with available capital are quickly capitalizing on other's limitations/areas of opportunity. Capital is certainly a bit more challenging to obtain in today's market compared to the end of February. I have heard comments around rate barriers being a reason for lenders losing their appetite for new volume. How quickly things have changed.
Portfolio performance has been "good" with immaterial spikes in each delinquency category. Deferrals have had some influence in the numbers, but have had less impact than we expected. Some clients believe the worst is yet to come, but we are optimistic that the current levels will continue and hopefully return to normal by 2021. Keep in mind that some states have required all collections to be paused. All in all, most clients are not in "panic" mode regarding their current portfolio performance, but there is continual focus, modelling, and planning being done for future scenarios.

New servicing opportunities have slowed, but there is still demand. A couple potentially large portfolio servicing opportunities "paused" in March and April, but reset to full implementation status in July. That is comforting to see. There is very high excitement among these newer companies as they view a landscape prime for entry with many of their future competitors dealing with current challenges.

Our solar servicing team continues to service the customers with a strong sense of awareness and understanding of the COVID-19 impact. We are having continual conversations with our clients regarding how customers are coping with COVID-19 challenges. The main approach is to fully understand their (customers') situation, provide comfort that we will do what we can, and make sure they know that someone will follow up with a response to their need/request. Keeping them in their solar contract is everyone's main goal and so far, more often than not, this has been the result. A win for our client, the customer, and GPSG which is a prime example of our mission: We help our clients achieve greater success.
---
Equipment Finance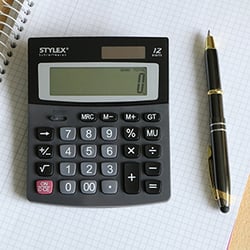 As one of our clients described it, "We were coming off a record 2019 and had a very good January and February...then the bottom fell out of our business. We were riding so high and then we got blindsided by COVID-19." That is a similar story for many equipment finance companies. The question is when will it rebound? It has been encouraging to see the trends from June where volume was up considerably from April to May and delinquency was also down from recent highs. Deferral requests have dropped dramatically and requests for second deferrals are limited. These are positive signs that give us a sense of optimism.

All of our equipment finance clients have made adjustments within their organizations to fight through the recent challenges. None of them has stopped originating new deals. Some are more selective in their credit underwriting, but are still originating new contracts. We are assisting our clients with additional reporting to provide greater insight that in turn will inform their modeling. We are also working with some clients to adjust collection protocols to earlier intervals (5 days past due) and in some cases, providing courtesy calls to every customer in the portfolio in an attempt to get ahead of any issues that may be inherent.

Regarding new servicing opportunities during the pandemic, we have new equipment finance portfolios set to begin onboarding from their legacy system to our platform. We expect a very active last half of the year. The new servicing opportunities have not been affected by COVID-19 just slightly delayed as they tend to more pressing needs.

We will continue to help our clients and future clients by delivering measurable value. We will take care of providing a consistent and reliable servicing platform with positive customer experiences and the necessary resources (while working from home) to help our clients survive and thrive. Our view is long-term, where every small and meaningful action of support during crisis times galvanizes our relationship with our clients. We are solution driven and rise to the occasion – even during a pandemic!
---
Operations Update
ACH Processing
The recurring ACH payment process is an important behind-the-scenes component of portfolio servicing and relies on a database that contains banking information for thousands of customers and clients. Our cash team uses data and functionality from various systems to initiate ACH debit transactions against end users accounts to satisfy their monthly payment obligations. As the number of our clients and their respective portfolios have grown, we identified the need to expand the capabilities of the ACH process while reducing the number of systems used, creating efficiencies, and making high-level data more readily available to our team members.

In June, we completed our two year initiative and launched a new system that is more flexible, has greater bandwidth, and runs more efficiently. Our newly enhanced ACH system is housed within an internal platform that the cash team uses daily to post payments, balance, and generate journal entries which alleviates the need for the team to use multiple programs. Some of the exciting features of the new system include:
Clarity of information on customer bank statements
More automated ACH exception processing
Ability to customize what charge types are/are not pulled via ACH
Improved accessibility to ACH exception reporting
Ability to roll up ACH payments to match roll up invoicing at the customer's request
---
Employee Spotlight

Alex Hendricks
Alex Hendricks is a Portfolio Manager out of our Cedar Rapids office. He has been with GreatAmerica for a little over 6 years and will receive his Bachelors of Business Management degree in August.


Alex enjoys working with people and being a collector, adding that COVID-19 has caused him to reflect on his position differently: "We've tailored our collections approach for each client and the needs of their customers. Luckily we have great clients that trust us to show empathy and patience to their customers during these uncertain times."


Working from home since April with his wife and four children has been an adjustment, yet Alex is staying productive and says the entire team has done a great job making the transition. When Alex isn't working on delinquent accounts, he is looking forward to the day he can play disc golf and go fishing again.
---
WOW! Awards
The WOW! Award is given to employees who uphold the GreatAmerica Experience and have been recognized by a customer for exceptional engagement, innovation, and service. Here are recent examples:
Cheri Davis, Alex Hendricks, & Jordan Kerns
"I wanted to reinforce what I've told you in the past: Your staff is great! We've needed to restructure a number of contracts due to COVID-19 and Cherie, Jordan, and Alex have been very responsive working with our team's requests."
Victoria Weeks
Living the one call resolution motto, Victoria quickly emailed an agent with the needed information to process a subordination for one their solar customers. The agent replied "Thanks again SO very much to Victoria for her help with this transaction."
Sean McCallum
"As always, you've got our back. Thanks again Sean" was the response from a vendor who started a new process of splitting customer payments between multiple contracts. Sean notified the team and adjusted the vendors reporting to reflect the changes.
---
IN THE NEWS
Joe Andries shares his thoughts on the impact of COVID-19 on the future of Portfolio Management in "And then there was a Pandemic" in NEFA Newsline May/June 2020.
Read the article
---
Joe's Corner
"The New Normal"
Like many of you, GreatAmerica Portfolio Services Group has had to adapt to COVID-19. Our business continuity committee has been very involved, diligent and timely in allowing us to continue to serve our clients and their customers with "The GreatAmerica Experience" while working from home (WFH). Within a three day time frame back in March, 570 of our 600 employees were remotely deployed. Each WFH employee received the same equipment set up–including their same phone and number, plus work station and monitors. The objective of giving them the tools to exceed was accomplished. We are all separated, but still feel like we are together. Clients have thanked and commended us for our reliability, consistency, and high level of service. Our collections team has received numerous "virtual high fives" for their strong performance to our clients' benefit. Technology has enabled us to maintain our virtual team meetings and further very important pieces of our culture centered around our employees. We continue to recognize employees through "shout outs" and "WOW" awards. The leadership staff has done a phenomenal job of keeping positive attitudes and high morale levels….which isn't what I expected when we first implemented the WFH initiative. Employees have been outstanding in their "can do" attitude during conversations with clients and customers. The barriers from that aspect have been minimal.

Our operational efficiencies are arguably better with fewer face-to-face meetings and physical office setting commonalities. That has also been a pleasant surprise. On the flip side, it has been a challenge to hire new employees without a face-to-face meeting. In addition, for the new employees we have hired, virtual training sessions have been effective, but not what we are accustomed to. While our training efforts are still very involved, disciplined, and structured, it is definitely not the same as being able to interact with someone sitting next to you for a period of each day. It is tough to gauge levels of understanding, progress, and cultural engagement in a virtual setting. Instant messaging is a common means of providing leadership support, but again it is not ideal. Having tenured employees helps a lot, but as a growing company, we are constantly adding members to our team.

Similar to a lot of companies, we are trying to determine when we will begin to invite team members back to the office. Luckily we can make the decision to return to the office based on safety and not on the service levels or nonperformance.

Our commitment to the servicing industry is as strong as ever because of the clear measured value we have delivered to our clients in this time of need. We believe the "new norm" will involve more outsourced servicing. Having a servicing platform that will be available, reliable, and high performing is, and will continue to be, attractive to prospective clients. Choosing the right partner, however, is essential.

These past months have been a challenge for all of us on a professional and personal level. I hope you are all staying safe. Our hearts and prayers go out to those affected by COVID. Have a great summer everyone – be safe, stay healthy, adapt and have fun!
---
Industry Events
Community Solar Summit - POSTPONED

Philadelphia, PA

TBA

ELFA Operations and Technology Conference - CANCELLED

New Orleans, LA

September 14 - 16, 2020

NEFA Funding Symposium

Philadelphia, PA

October 14 – 16, 2020

North America Smart Energy Week

Las Vegas, NV

October 21 - 22, 2020

Austin, TX

October 25 - 27, 2020

Chicago, IL

November 4 - 5, 2020

New York, NY

October 29 - 30, 2019

Atlanta, GA

November 17 - 19, 2020

Miami Beach, FL

December 1 - 2, 2020

Albany, NY

December 3 - 4, 2020

Long Beach, CA

January 12 -14, 2021