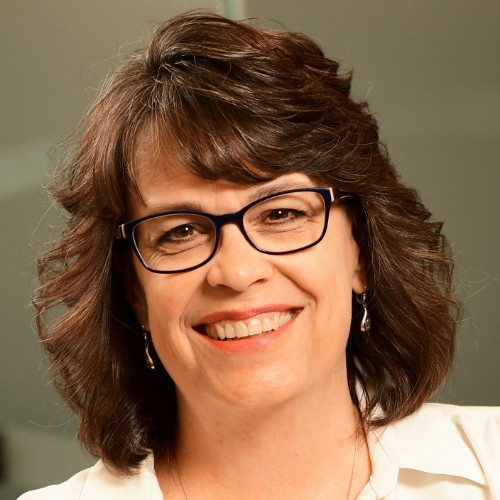 ---
Set Your Virtual Meeting or Event up for Success – Here's How!
When you're working in an office environment, a leader or fellow employees are just a few steps away, making it all too easy to strike up a conversation, ask a quick question or collaborate on an idea. In the last month, thousands of Corporate America employees transitioned to a work-from-home environment, possibly including you and your team. As a result, many aspects of how we do business have changed dramatically.
A Major Element of Business-As-Usual is Temporarily Altered
The good news is – this is all temporary. But why not capitalize on the opportunity to master the art of a virtual meeting or hosted event in the interim?
Many industry events have been postponed or cancelled. Non-essential businesses are shutting down until further notice. However, there are some of us still putting in the time each day to continue business as usual (remotely, of course), and for us, meetings have gone entirely virtual. Some of us are also faced with the decision: do we cancel an event or host it virtually, instead?
Here are some things to consider when switching to a virtual event and how to master the preparation and execution.
Three Elements to Consider before Switching to a Virtual Event
Before deciding to move an originally in-person event to a virtual gathering, there are a few key questions to consider.
Technology
First and foremost, do you have a technology platform that allows for multiple presenters in varying locations? If polling and chat capabilities are needed, what is the maximum number of attendees you can accommodate? Do you have a team dedicated to technical support? There are many options available to you – several that your company may already use. Be sure to work with your IT person to keep things as cyber secure as possible – this may include setting up meetings with passwords instead of a standard link.
Content
Evaluate your content. Could your objective be better achieved with a live presentation or can it be pre-recorded? Are your presenters skilled in online presenting?
Engagement
Consider how the presenter would typically interact with attendees. How can you keep your audience engaged? If they were to have in-person conversations – could that be facilitated by polling or chat questions?
Related: 3 Tips to Maximize Your Next Business Meeting
Four Actions to Take after Switching to a Virtual

Event

Once you've made the determination your event could go virtual, add these four items to your list of actionable next steps:
Communication
The means in which you communicate the update will have an impact on outcome of the event. Along with communicating to the attendees, you may need to coordinate with the originating venue host as well. Bottom line – communication about the changes is key.
For attendees, let them know as soon as possible that the event is still occurring; highlight the decision to host the event virtually. Be clear on how the attendee will join the event.
For your venues, read your contracts closely so you understand exactly what applies to your event cancellation.
Review Your Agenda
With the event's dynamic shifting, review the breaks between your sessions. Consider increasing restroom breaks, time to grab a drink or snack, and a moment to check email or take a mental break. Think about sitting in front of a computer screen for two, four or eight hours and how draining that can be. Appoint an individual to emcee, which brings a polish to the event and creates cohesiveness. You'll also benefit from determining how and when, if applicable, presenters will take questions for the virtual audience.
Related: All You Need to Know About Meetings, as Learned in Kindergarten
Practice
Finally, it is important to practice, and then practice again. The more you rehearse transitions and the operation of the technology, the more familiar and comfortable you will become. Practice not only establishes a professional image for you and your company; it shows your audience that you respect their time by providing something of value.
If your presenters have videos in their presentations, be sure they aren't lagging and that attendees will be able to hear the audio. For some speakers, this may be their first time virtually presenting, help them by creating helpful guidelines.
Tips could include:
Look directly at the camera, and make sure the camera is at eye level or a little higher – never lower!
Check the placement of the microphone.
Speak clearly and keep body movements simple.
Ensure your background is not distracting.
Wear solid-colored clothing. Patterns can make a presenter look "messy" on camera and are distracting.
If any polling or Q&A features are intended to be used, it is important to test the technology. Remember, if you practice and plan ahead, the experience will be seamless for everyone involved.
Record the Event
A benefit of hosting a non-live event is the ability to offer attendees a full recording to view at their own convenience. In my experience as an attendee, life happens. When an urgent matter comes up, it's a comfort to know the content and value provided during the event is not going to waste. You can also record a live event as it is happening and distribute to your attendees after so they have the content for future reference.
Refunds VS. Discounts
If your attendees paid to come to your event, remember they were paying for the content – not where they can view/receive it. Attendees were not traveling to your location for a vacation; rather, they were coming there for your content. Review your event budget and make a determination of what you are willing and able to do for your attendees. Many virtual events are the same expense as in-person events.
Have Fun and Be Ready for Anything
There is no denying in-person events have an atmosphere that is difficult to recreate virtually. Get creative with your event – do some event pre-polling of attendees with fun questions and have those on standby as fillers for if and when you have a space to fill.
Lastly, be prepared for the challenges any event will throw at you. Every event has something go askew, but the quality and memorable events are those of which the attendees don't know what happened or see it dealt with professionally and efficiently. Remember, this may be new to your attendees, as well.
Follow the helpful tips above and you will find it easier to create a high-impact virtual event. Be thoughtful in your preparation stages and confident in the execution stages.
Embrace this event as a cost-effective manner in which you are able to communicate a message widely and conveniently. Learn as you go, and reach out to your GreatAmerica team with any questions along the way.
Related: Why Leading Yourself is More Important than Leading Others
Kristi Chambers
Kristi Chambers is the Executive Administrative Assistant for the Unified Communications & IT business unit at GreatAmerica. In addition to supporting our executive team, she also is responsible for coordinating events ranging from training seminars to multi-day conferences. She also mentors the GreatAmerica administrative team and supports the specialty markets units. Kristi has 30 years in the administrative field – 14 of which have been with GreatAmerica.