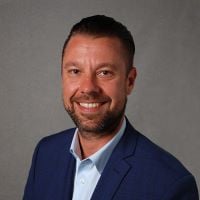 ---
These Two Symptoms Indicate Your Customers Should Stop Owning Technology
Standards matter. Security standards, compliance standards, and technology standards all contribute to the success of technology providers. Yet they haven't seen the benefits of having standards for the way customers buy.
---
I believe you should pay more attention to buying standards; not only what a customer buys from you, but the way that they consume it.
---
Customers will buy from you the same way they have in the past if you don't provide alternatives. Your customers count on you, not only to recommend technology, but to guide them on what to buy, when to buy, and how to buy. The prevailing model has been to provide ownership of the recommended technology. Whether that be a cash option or even a $1 buyout finance structure. Ultimately these solutions end with ownership.
I believe there has been a significant transformation in the way customers want to buy and many of them just don't know that they have options. The ability to simply consume anything on a monthly basis is the preferred consumption option. Look at how we buy our music, razors, and pet food. Call it cloud, As-A-Service, rental, or subscription. The core of these solutions is a new and simplified consumption option: monthly payments.
Side-Effects of Technology Ownership
There are hidden consequences when your customers own technology. When I own something the following statements are true:
I use it until it breaks or has significant signs of failure.
I believe that good is good enough.
This might not be a huge deal if we are talking about my Apple Watch, or thermostat in my house. It is a much larger challenge in your world if it is your customer's entire network, or a mission-critical server, or the PCs and laptops every employee is using. Let's dive into what these to side-effects mean for you as a technology provider if your clients own their technology.
Side Effect 1: They Use it Until it Breaks or Shows Signs of Failure
When your customers own their technology, many times they'll use their technology until it begins to fail, or worse yet will go past that point until the technology breaks. In your world, this puts enormous pressure on your technicians and support staff. This is not just anecdotal, either. We worked with MSPCFO several years back to look at metrics for customers who had updated technology vs. those who were running old gear.
Related: How Financing Influences Profitability and Growth in Managed Services
Old, broken technology also creates friction between you and your client. You get frustrated because you are telling customers over and over they need to upgrade before there is a failure. Then when they fail to heed your advice, and their technology breaks, they expect you to come fix it with expedience. No matter how many times you told them to upgrade, what your customer remembers is you are in change when they stuff is broken, and it doesn't get fixed fast enough.
Side Effect 2: They Believe Good is "Good Enough"
Your clients will also settle for mediocre technology when they own it. Regardless of how stellar your team is, you are still providing support on sub-par technology. Answer this: Is mediocre cybersecurity good enough? Are your clients satisfied with a congested and slow network? Do you believe good is good enough?
The Cure to Technology Ownership
The executives at your prospects' companies care a great deal about how their technology is creating a competitive advantage, or how it is causing them to loose productivity. You will gain a high level of credibility with decision-makers if you provide a technology strategy that allows clients to stay current, leverage innovation, and doesn't require them to budget large amount of capital.
A monthly payment option without ownership expectation – either equipment rental, or Fair Market Value lease – can provide all those benefits to your client. In return, you get to have better-performing equipment to support. When consumption standards are applied, everyone wins.
Ian Pugh
Ian Pugh is the Director of Strategic Programs for the Unified Communications & IT Group at GreatAmerica Financial Services. Ian is responsible for the GreatAmerica UC and IT manufacturer programs strategy and serving as a liaison between GreatAmerica and the telecommunications industry, including manufacturers and service providers. Prior to GreatAmerica, Ian spent 15 years of experience in the leadership, sales and marketing roles at Gsolutionz Inc., a UC and collaboration provider in California.