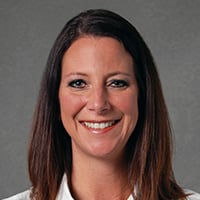 ---
Top Three Takeaways from the BTA Fall Colors Event
Last week we had the opportunity to catch up with customers, friends, and peers in Asheville at the BTA Fall Colors event. It's been great to finally be back on the road connecting and collaborating with industry thought leaders, as there was much to talk about! The lineup was very informative and provided a lot of content relevant to the industry today. I share my top three takeaways below.
#1: Supply Chain will Remain a Challenge and We've All Got to Do Our Part
The big loud elephant in the room was the issue of supply chain. Everyone was talking about the challenges and the potential strategies to overcome those issues. This is an issue that will continue for a while; some of our partners predict it could be a year or more before things return to normal. The struggle we face is the pressure to perform at pre-pandemic levels and make up for lost revenues from 2020. But making your numbers is difficult when you have no goods to sell.
Office technology manufacturers and independent dealers alike face these struggles, putting greater emphasis on finding a temporary equipment solution to solve customer needs. The conversations at BTA revolved around the idea that there is not a turnkey solution, and that everyone - from the manufacturers and the technology providers to the financing companies - needs to take an all-hands-on-deck approach to form solutions that help during this window.
Our mission at GreatAmerica has been to help our customers minimize the impact felt on margins and cash flow during this timeframe. As an independent provider, our flexibility allows us to develop solutions to help secure opportunities in our customer's funnels, even amidst the supply chain challenges. One way we've seen our customers address these challenges is by redeploying their fleet of financed equipment to their customers to help generate revenue. Instead of paying to return the equipment coming off a lease, we've assisted them in executing the vendor buyout and placing it with customers to fulfill their orders. By providing added flexibility in the timing of equipment being received to our remarketers, we empower our customers to continue to book their deals and service their customers until upgraded equipment becomes available.
#2 Diversifying Your Business Is Not a 'Nice to Have,' It's a 'Need to Have.'
Diversification was a hot topic as well, and providers understand that they need to seek out additional revenue streams to stay relevant and serve their customers. Even before the pandemic hit, our industry was experiencing a shift. The pandemic merely accelerated the need for evolution. Declines in print volume were already driving providers to seek out other products and solutions to help counter losses, and the pandemic took this to a whole new level as workers were dispersed without access to company printers. For the last year and half or so, printing just wasn't really happening. While many are returning to the office, a large number are doing so in a hybrid format, meaning even as we see in uptick in printing, it won't likely return to pre-pandemic.
RELATED: Identifying New Revenue Streams Outside of Print
Naturally, with processes taken over by remote workflow solutions, customers are becoming less reliant on print, but that does not mean print is dead. Conversations held at BTA on the topic centered around how print would co-exist with other tools within the modern office environment. We believe printing will always be a stronghold in the office, and though it is important to acknowledge the way we work has likely changed for the long term, print isn't dead and won't be for the foreseeable future. We need to think about how the modern office will evolve and where print falls into that picture.
That said, the solution providers that will thrive will be less reliant on print/copy revenues, and offer major application software and/or consulting, imaging capture, security, VoIP, and managed IT services – and that's in addition to print, not in place of it.
RELATED: Opportunities for Diversification: IT & Beyond
#3 Strategic Planning Is More Important Than Ever.
Finally, if we learned anything in 2020, it was that an organization's capacity for planning strategically, and adjusting as needed to changes in the external landscape, can mean the difference between prosperity and failure. And while it can be tempting for many organizations to stay in a holding pattern, effective strategic planning is crucial always – and especially in times of uncertainty.
RELATED: Four Common Pitfalls in Strategic Planning
As we settle into our new normal, we've learned it's not the time to lay low. To thrive, organizations must look to the future. In fact, doing so is key – we must refocus on a strong strategic planning process and look ahead 5-10 years from now to assess opportunities that will support strategic growth in an environment with continued challenges. Ken Edmonds of 22nd Century Management spoke on 'Why You Need to Change Your Business Planning Process.' His session discussed how crucially important it is that you involve the right stakeholders in strategic planning conversations. It's not the time to hunker down, but to act; it's the time to embrace and overcome the challenges ahead so we can reach the opportunities on the other side.
So What's Your Next Step?
After attending the BTA Fall Colors event, one thing felt certain: Though our businesses will continue to face obstacles into 2022, there are also very big opportunities ahead – we just need to be prepared to act on them. Rather than being frightened into inaction, pivot and surge ahead. A good strategic planning process can help prepare and empower you to embrace challenges, seize new opportunities, and thrive into 2022.
If you're not sure how to get started with strategic planning, EOS® is a complete set of simple concepts and practical tools that has helped thousands of entrepreneurs get what they want from their businesses. By mastering this simple way of operating, leadership teams of growth-oriented companies systematically and permanently improve. Click the button below and sign up for a free 90-minute EOS® Consult.
Becky Anderson
Becky Anderson is a Dir. Vendor Relationship Development on the East Atlantic team with GreatAmerica Financial Services. Becky has been supporting the Independent Office Equipment Dealers for over 19 years. Becky is very passionate about the GreatAmerica mission and vison, and offers her dealers continued value to build on their success. Prior to joining GreatAmerica, Becky worked as a customer service representative at a local dealership. Becky enjoys spending time with her family and friends.