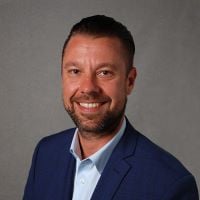 ---
3 Strategies to Create a Repeatable Technology Refresh Cycle
What if I told you it is possible to get 80% or more of your clients to refresh their technology in a recommended time frame? Yes, it is actually possible. I did it.
Rewind about 10 years, I was a sales executive at a Unified Communications company, and after that, I was leading the sales t
eam there. I can tell you with confidence 80% of our clients refreshed their technology when we recommended it. How? We structured our sales process so that the client expected it when they got their very first solution. We talked about it from the start and had a proactive approach with each client to evaluate their tech refresh strategy.
Three Mistakes in Tech Refresh Strategy
If you want to get really good about technology refreshes, there are a couple things you need to start doing. More importantly, there are three things you should stop doing first.
Mistake 1: Selling Technology Outright to Clients
If the customer owns whatever technology you've provided, they are less likely to upgrade it when the time comes. That means cash sales and $1 buyout leases are the last two options you should offer customers if you want to implement a technology refresh strategy. Instead, offering the customer an As-A-Service, rental or Fair Market Value lease should be your go-to.
Mistake 2: No Refresh Strategy with Clients
Doing nothing with your clients who have outdated technology is not acceptable. You have one of the most valuable assets in customers at your fingertips. Don't accept at face value that their solution still works for them today. If that is your response, it is time to buckle down as a sales person and really show them the value they may be missing out on. I'll explain how to do that in a later section…
Mistake 3: Wait Until End of Life to Talk About the Refresh
The other big mistake some sales organizations make is waiting until the technology's end of life to have the refresh conversation. The customer may not know that the technology is coming to end of life, but maybe they know that they need some new functionality, and turn to their friend, Google to get some answers. Or maybe your competitors have been showing up to talk about their new features. Be transparent about the refresh expectations up front.
Positioning Your Tech Refresh to Clients
As I mentioned earlier, a large portion of our success was due to our sales process around tech refresh. We talked about refreshes as a benefit to our customers early and often. Why? It was our responsibility. The value a good partner brings is understanding and educating how new innovations will make a positive impact to their customers' business.
In order to do that, you have to know your customers business. We would need to know their business, how they used the tech, as well as anything new or different in their company since the last time we installed their tech. I would let them know, "it is my responsibility to understand what has changed in technology and your business to find out if there if there's the opportunity to expedite your growth and success." This is how we positioned it to our customers.
We would let them know we will periodically examine their current technology environment and compare it to the latest and greatest. When making that comparison, we will be asking if the newest innovations would be doing any of the following for our customers:
Increase Revenue?
Decrease cost?
Improve customer experience?
Improve employee experience?
If the answer is yes to any of these, then it would make sense to discuss a potential refresh or upgrade. If not, then their current environment was enough for now, then renewals would be the best option until there was a new feature or tech that would warrant a refresh. Our goal is not to give customers things they don't need.
Three Strategies to Bring Value to Customers Past Equipment End of Life
Now that your customers already understand and agree to the need to periodically examine their technology, it makes the conversation when the time comes so much easier. It's predestined. They already know it's coming and often times they're excited to hear what new tech might be in their future. So, let's take a look at the three most popular strategies when their equipment's at end of life.
Renewal
The first option is renewals. This is the choice to make when you're not ready to make any changes to their current environment. So, that means the customer's equipment and the way they pay for it continues on without any changes, even if their contract has reached end of term. Usually, renewals will eventually lead into either a refresh or upgrade. There are a few different reasons that make renewals option the best solution.
First, it buys time. They can simply continue to consume their current technology just like they have been if they haven't reached a decision yet on what to do. Maybe they don't have the time… or energy… or funds to do anything different yet. This makes for a great stalling strategy. Maybe they are moving buildings in six months so they'd rather wait for after the move. Perhaps there's a new widget you know they would benefit from, but it won't come out for a few months yet. Or, simply as we mentioned before, the new tech right now won't improve their business much so it's better to wait until something comes out that will.
As you can see, there are number of reasons why sometimes it's best to play the waiting game and go with renewals. First, they allow you to still keep your customer. Second, you won't lose them to the competition yet, especially if you've created an expectant game plan on when the refresh or upgrade are coming. Third, and not least, you can get a share of renewal income which is generally more profitable since the normal equipment contract has ended.
Refresh
Refreshes were one of our most common strategies because it allows customers to keep some of the current technology, while returning what doesn't work to get new pieces. Your customers can keep the equipment that is still providing value, while adding new innovation into their solution to drive new business value, improvement, and efficiency. Plus, one of the best parts is that refreshes will keep the monthly payment close to the same or even less than they were paying before!
Refreshes are great options. They let you provide value to the customer by assessing their environment and helping them grow but at the same time, not fixing what ain't broke. This helps you stay relevant to your clients as well, since you're still providing new innovation. Plus, with re-financed assets and technology, you're extending their term and locking them in longer, which is usually a perfect opportunity to extend your managed services if applicable.
Upgrade
The third and final option is upgrades. As you may have guessed by now, an upgrade would be returning all the rented technology and replacing it with new assets. Since this a bigger overhaul than either of the first two options, you need financial or operational benefits compelling enough to warrant a full upgrade.
That being said, it is a great opportunity to give your customers a fresh start. Maybe they need to redo their infrastructure. Maybe something like Windows 7 is coming to end of life… Either way, the monthly payments will probably be similar to what they were before, so their budget won't feel the pain.
Think of it like leasing cars, when your lease term is up, they can go back and refinance to buy the car they've been leasing. Or, they could get a brand-new car for roughly the same amount they were already paying month. I bet you can guess the most popular outcome in that situation.
Having End of Life Strategies for Technology Benefits Everyone
So, ultimately your customers could go into renewals and keep what they have for the same price, opt for a refresh and keep some and get a few new pieces at a possibly lower cost, OR your customers could get all new equipment with all the benefits that come with that for the same monthly payment.
With these 3 strategies in your arsenal, you have flexible options that will fit every situation. You'll be able to control, guide and predict your relationship with your customers better and add more value to keep them long term.
For more tips and a deep dive on this, watch our webinar recording on this exact topic. I'll discuss how to position and talk about these three options with your customers, and will help you master these end of term strategies so that you too can get 80% of your customers to refresh their technology in your recommended timeframe.
Ian Pugh
Ian Pugh is the Director of Strategic Programs for the Unified Communications & IT Group at GreatAmerica Financial Services. Ian is responsible for the GreatAmerica UC and IT manufacturer programs strategy and serving as a liaison between GreatAmerica and the telecommunications industry, including manufacturers and service providers. Prior to GreatAmerica, Ian spent 15 years of experience in the leadership, sales and marketing roles at Gsolutionz Inc., a UC and collaboration provider in California.