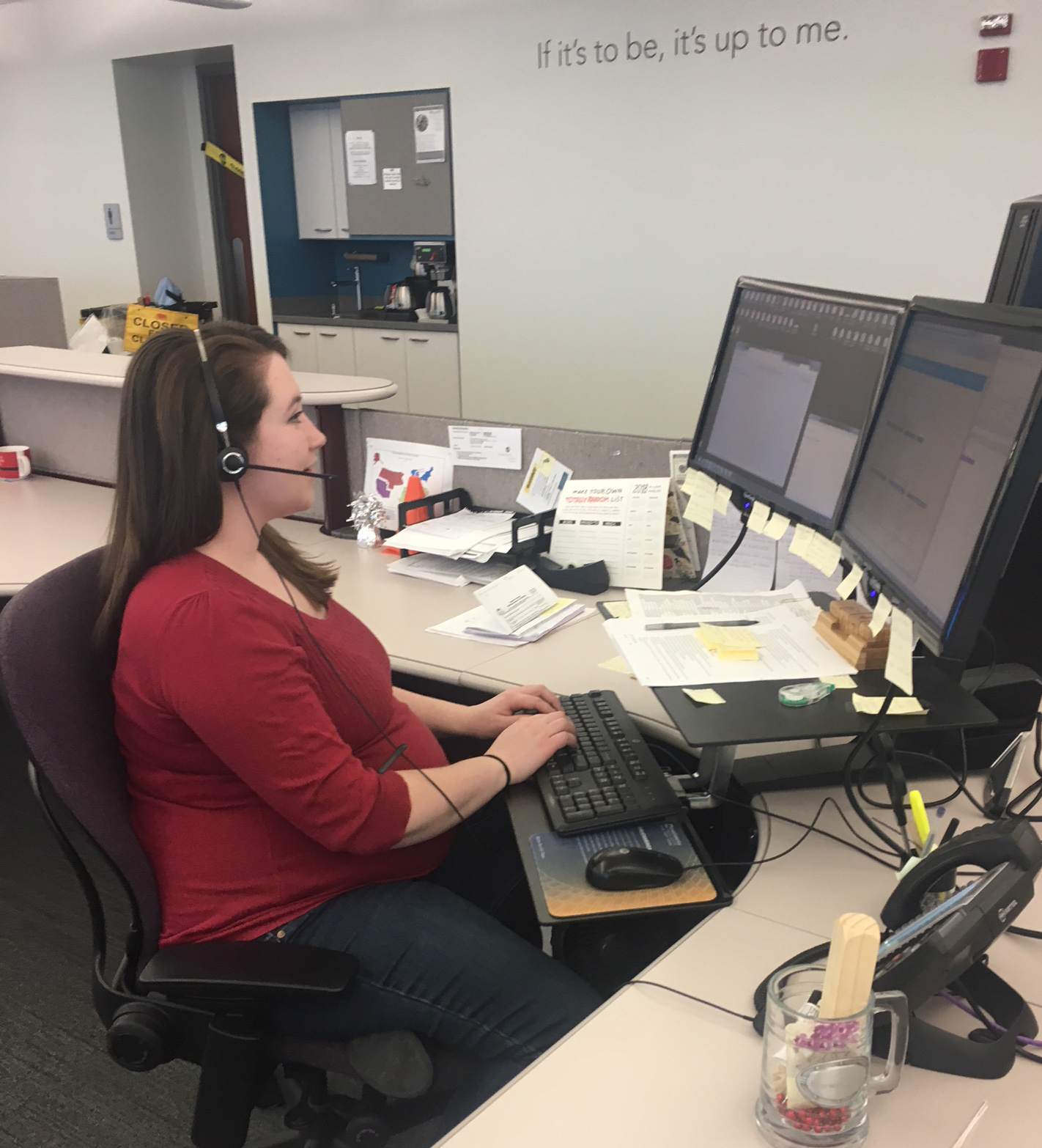 ---
A Day in the Life of... Rachel, Account Support Advisor
I come in for the day, if I'm lucky, with ample time to stop at the Starbucks that is in our building! A very generous decision by our company if I do say so myself. Coffee in hand, I ride the elevator up to my floor, walk to my desk and join my team. Our small teams are a combination of people in different roles with many talents. We have people in sales, credit, support and processing all together to provide a well-rounded resource for our customers!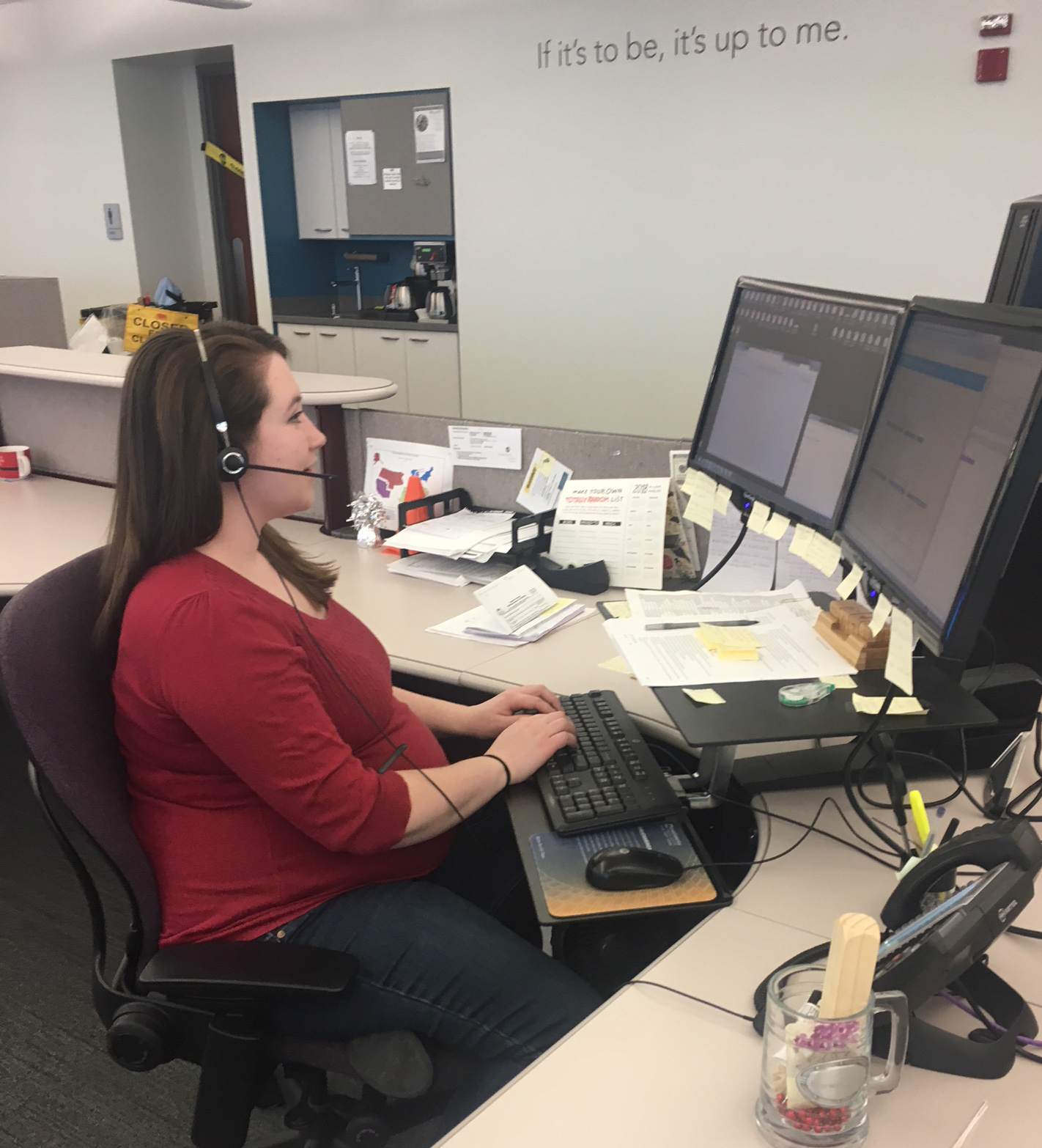 To begin, I check our team calendar for the day. This not only reminds myself what meetings or continuous education trainings I have, but also shows what my teammates have scheduled to ensure we have enough coverage on our team throughout the day. Then, I look into any items that might have come in during the non-business hours. This can includes emails, internet correspondences, old-fashioned mail or even voicemails! I promptly respond to these first so that my services are readily available to anything new that comes up during the day.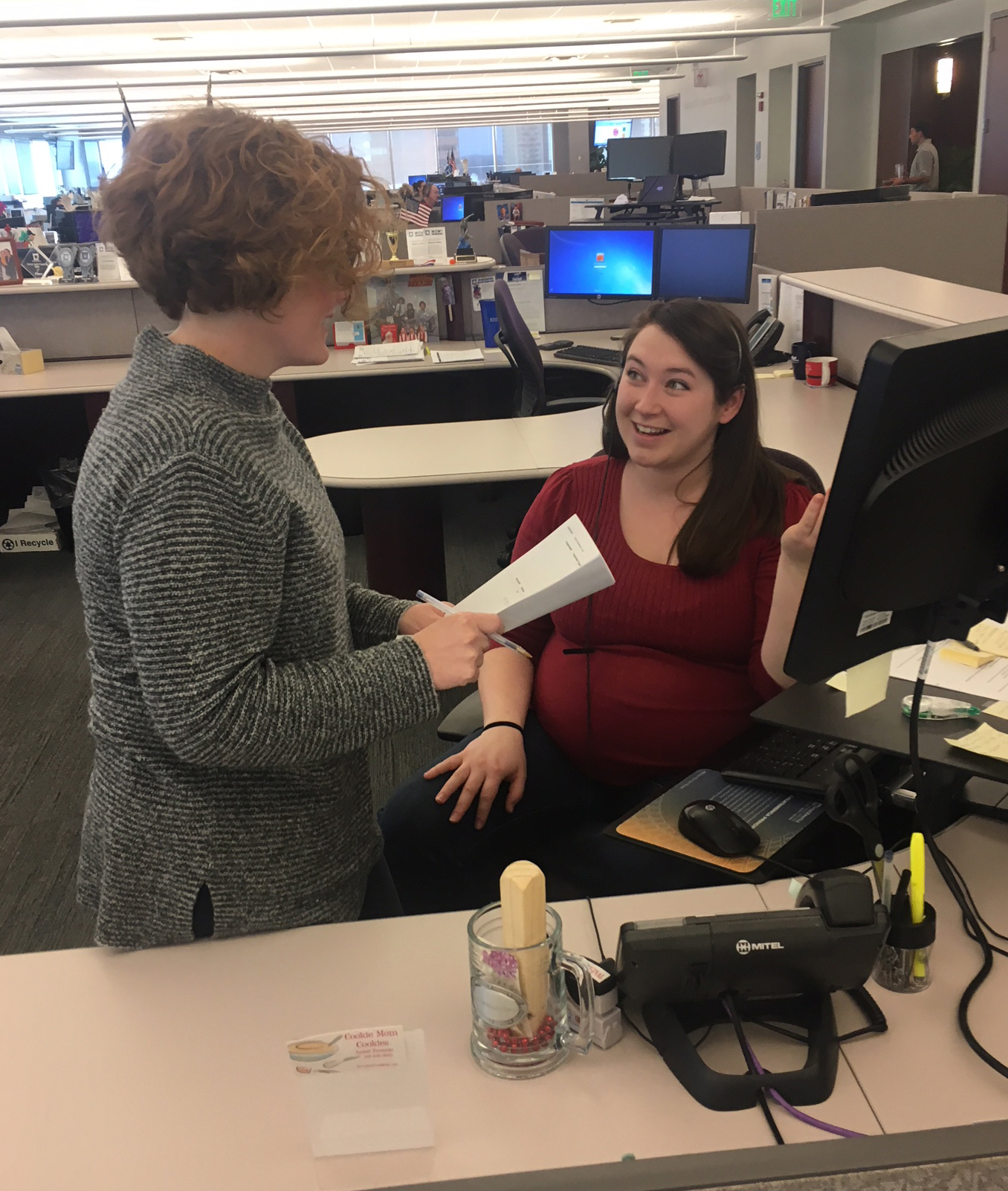 Continually throughout the day, I am taking incoming calls from our agreement holders, our vendors or even fellow internal employees who need assistance. These conversations range from simply helping people make payments, to understanding the terms, conditions or payment histories of their agreements! Transparency with our customers is extremely important and I always give them all the time they need to ask any questions and understand the answers to them.
Because our teams are composed of people with different skills, I always find opportunities to learn from my peers! I make sure to take the time to ask questions about their perspective of the business to understand how our roles correlate. This gives me insight into what I can do that is best for our team, company, and customers! The people here are always open to helping each other learn and grow.
As my day draws near to an end, I focus on making sure all our partners and customers have been taken care of and wrap up any loose ends so that everything is a clean slate for the next day! I can always be proud of the day's accomplishments knowing that I helped people and that I was able to grow professionally!
Rachel Neverman
Kathleen Wirth is vice president and owner of office-imaging news destination site, Wirthconsulting.org. She has been covering the office-imaging industry for over 20 years, and has been a regular contributor to many industry publications. As an analyst and writer, she has covered product launches, written guides for using MFPs, printers and their software, and has tracked industry news and provided in-depth analysis, from new product introductions to OEM financial news. She has also tested and reviewed many MFPs and printers. Her hands-on experience garnered from years of testing printers and copier/MFPs provides her with a unique perspective when covering new products and technology. She holds an MA degree from New York University.