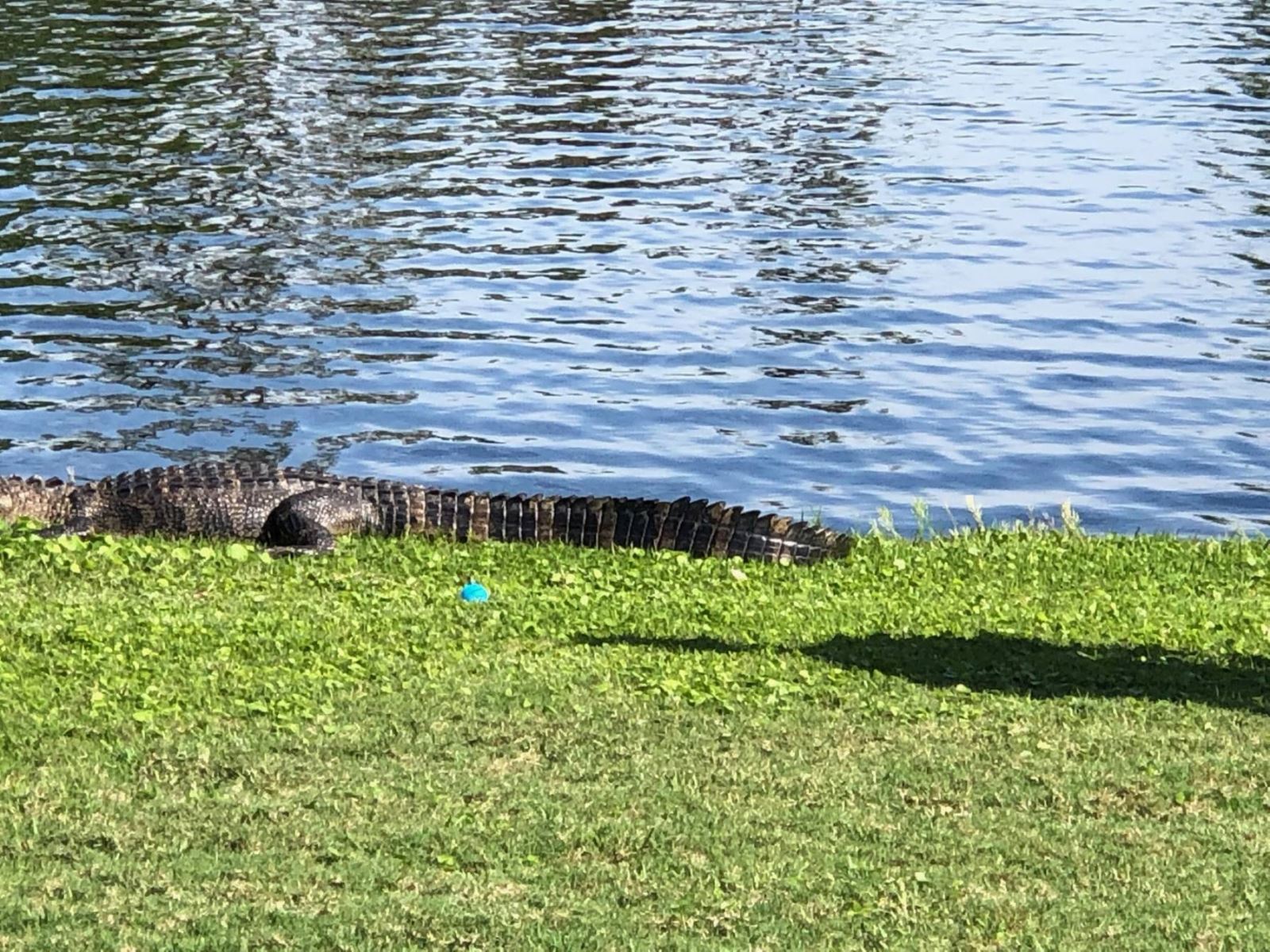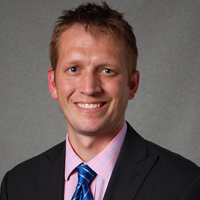 ---
AV Resellers Search for Answers to the Elusive Recurring Revenue Challenges at NSCA Business Leadership Conference
The Business & Leadership Conference (BLC), hosted by NSCA, is one of the best events in the AV industry to collaborate with other like-minded business executives, and spend a couple days working on leadership skills, technology trends, and your business. Chuck Wilson and his highly-talented
squad always put on an event that has me walking away with pages of notes and the daunting task of trying to narrow down which takeaways are most important to begin implementing immediately.
NSCA Business & Leadership Conference Overview
This year's event was no exception with a speaker lineup that included Chris Kuehl, the coolest (dare I say Kuehlest?) economics guy that I've ever heard speak (admittedly I haven't heard many), the motivational "Next Level Leadership" guru Ryan Estis, and the heartbreaking and inspirational story of Michele Gay. She is the courageous mother of a Sandy Hook victim and talks about how we in the tech industry can truly make a difference. There were also powerful panels with successful business owners and industry experts working together to help navigate the changes necessary to thrive.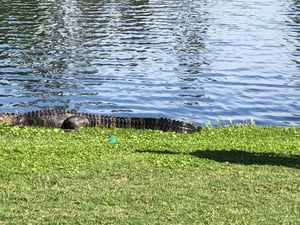 Throw in a Charity Golf Outing where an alligator guarded one of our golf shots, some business owners that weren't afraid to get after it early with the ever-circling refreshment cart, and a torn bicep from a golf cart mishap (no correlation to the refreshment cart whatsoever!) and you have quite a high-octane three days.
Now I know I mentioned having pages and pages of notes. This bit of information is important to you, because I'm pretty sure it is the only reason why my marketing team volunteered me to write this blog and as such YOU get to enjoy (or maybe grudgingly tolerate) my insights on a fantastic breakout session we had the pleasure of sitting through.
Business Model Transformation for AV Resellers Breakout Session at BLC
On the last day in the afternoon there was a panel session focused on Business Model Transformation facilitated by Melissa Henderson of NSCA. The panelists included Bill Bozeman of PSA, Don Mastro of AVI Systems, and Mike Brandofino of Yorktel. Now, if you're in the AV industry you would have to be living under a rock to miss the incessant buzz surrounding Managed Services, Recurring Managed Revenue (RMR), Managed Recurring Revenue (MRR), or insert whichever other name you prefer to describe the recurring revenue services model you would like to deploy. The incessant buzz you are hearing continues to get louder and I don't see a crescendo coming anytime soon. The question that this begs is: what are you going to do about it?
Top Questions AV Resellers Face when Adopting As-A-Service
I've had the pleasure of speaking with many AV Resellers and System Integrators in the space over the last couple of years, and even with the shift towards a "services model," the path for many remains unclear. Questions I have heard over and over again: What services should I sell? What products allow me to tie RMR to my solution? How do I get my sales team to sell this? Do I have the right sales people to be able to sell it? How do I compensate my salespeople? Do I build a full Managed Services offering or start small? How does Audio Visual as a Service (AVaaS) or Hardware as a Service (HaaS) play into this? What tools do I need in my business will help me transition to a more services-focused model? Will I ever sleep at night again with this many questions running through my head? Over the next 50 pages I will attempt to answer each of these questions in detail and cite all sources…okay that's a stretch, but I will try and shed a little light on things.
The Challenge of System Integrators and Monthly Payments
All of the questions keeping System Integrators awake at night, ultimately can be boiled down to the question of: "How do I start building recurring services revenue into my business?"
The puzzle seems so complex because most AV companies have been focused solely on selling projects and products for so long. Sure we try and tack on a maintenance contract when it makes sense or the customer is willing to bite, but it is typically one year and the customer has a about a three percent chance of renewing the contract after the first year. In short the reason we see such a struggle here is because the industry as whole has never really sold a monthly payment for anything. Bear with me for a second.
The copier industry has virtually always used financing to sell MONTHLY and easily layered in Managed Print Services sold MONTHLY. Boom. Office equipment companies now have recurring services revenue. The telecom space has nearly completed a transition from a project and product focused industry to a recurring revenue industry that sells everything MONTHLY. Managed Services Providers in the IT space sell Managed Services and Cloud services MONTHLY, with the adoption of Hardware as a Service accelerating.
The good news is that both the copier and telecom industries were in the exact same spot the AV industry is now, and many successfully incorporated and built their business around recurring revenue. It has been done before, and it can be done today!
Four Pillars to a Successful Transition to As-A-Service
In the panel on business model transformation, Bill Bozeman, President and CEO of PSA stated that there are four pillars to a successful transition into the new world and I will touch on them briefly.
Pillar 1: A Strong Financial Partner
If you want to transition to an RMR model, it is sensible to have a plan for selling your products as a service as well. In fact, the easier it is for your sales team to offer one monthly payment for everything, the easier it is for customers to buy the technology you sell.
As we've covered in previous articles, there are several methods for funding an As-A-Service program, and the dangers of using your own cash to fund a Hardware as a Service program. I agree with Bill's assertion that you should select a financial partner, so you can focus on being a technology provider; not a bank.
A financial partner is also critical because producing an AV as a Service program using your own money and capital will seriously eat up cash flow and if you are successful it will happen fast. Having a program that can help you be cash flow positive from the start will help you scale a successful offering well into the future.
This is why GreatAmerica built the AV AMP program, which allows System Integrators to offer their AV products as a monthly payment as well as bundling in their maintenance contracts and other recurring services. I'm going to use this opportunity for a shameless plug. Our services, combined with the industry need is why we suspect GreatAmerica had the honor of receiving the NSCA Business Accelerator of the Year award for 2018 at the event this week.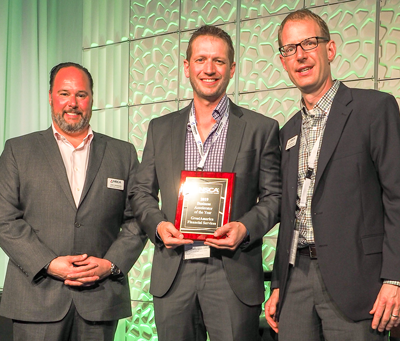 *Lee Rozeboom (center) receiving the Business Accelerator of the Year award on behalf of GreatAmerica
Pillar 2: Sales Training and Execution
Changing minds is easy. Changing hearts? Much more challenging, but it can be done. Changing a salesperson's behavior? This is futility at its finest! Without a strong sales training plan in place it is very unlikely that you will get this new venture off the ground let alone get the desired long term change you are looking for.
Enter Corporate Sales Coaches, with a 25 year track record of helping System Integrators implement sales strategies that accelerate growth. GreatAmerica is partnering with Bob Lobascio, Partner at Corporate Sales Coaches to develop an in-depth sales curriculum that, when paired with AV AMP, allows Integrators to position and close more monthly sales proposals.
Check out this recent webcast where Bob Lobascio of Corporate Sales Coaches and Chad Sowers of GreatAmerica discuss the practical steps to implementing AVaaS.
Pillar 3: Sales Planning and Compensation
As we talked about in pillar 2, changing sales behavior is nigh on impossible especially if you aren't paying them to do the things you want them to do. You can train your reps all you want to sell RMR, but if your compensation plan does not align with your long term vision and does not incent behavior change you will be stuck doing the same thing over and over again. Salespeople need to see a true financial incentive to make the change and a disincentive for selling the same way they always have. It's not a carrot or a stick…it is a carrot and a stick.
We recently surveyed all kinds of resellers and MSPs in the technology channel to find out how they are compensating for recurring revenue. We revealed the findings in this webinar, which you should check out before making any changes to your comp plan.
Pillar 4: Business Valuation and Revenue Growth
This last pillar is extremely important, and is a byproduct of a successful transformation. If you execute well and implement change towards RMR, you will begin to see a significant increase in your business valuation. On the flipside, if you fail to make the necessary changes and continue with the status quo this pillar is where it all crumbles.
The result of the As-A-Service transformation in the other industries we've worked with is market consolidation. As some companies rise above in profitability with recurring revenue, they are the ones that are being bought for big dollars, or are the ones buying up their less profitable competitors in the market. The power and value of the RMR dollar far outstrips that of any other category.
Making this transformation is so critical for System Integrators that during the panel, Bill boldly stated that if you are unwilling or unable to transition your business into the RMR model over the next five years you should either sell now or be prepared to go out of business.
Lee Rozeboom
Lee Rozeboom, Vice President of Strategic Relationships, is responsible for establishing and maintaining relationships with those with influence in the Unified Communications, Low Voltage and IT markets. Lee will also serve as an outward facing voice for our organization and provide oversight and guidance to the Data team. In his previous role, Lee served as the Vice President of Sales for the MSP division. He has been involved in lease financing since 2006. Prior to joining GreatAmerica in 2006, Lee was a Financial Planner, holding his Series 6 and 65, for Northwestern Mutual Financial Network. Lee received his Bachelor of Science in Finance and Marketing from Babson College in Wellesley, MA.