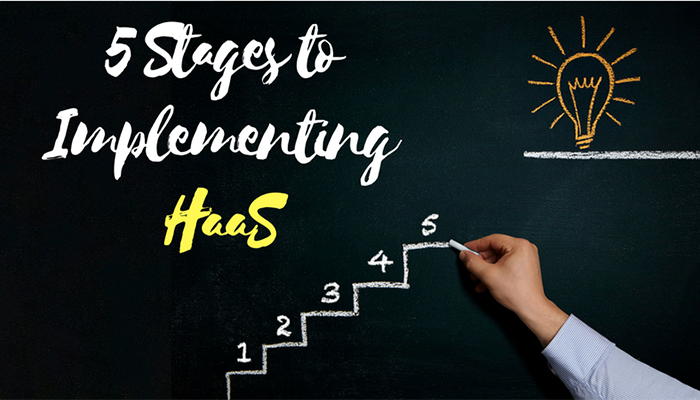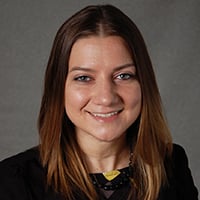 ---
Best Blogs from 2018 for Technology Solution Providers
As 2018 draws to a close, it is helpful to reflect on the past year and look at the knowledge and growth we've attained. For me, our Unified Communications & IT blog is a large part of that. With contributions from various subject matter experts, I have learned a lot from our weekly posts and it's our hope that you do too.
After all, our goal is to help your business grow, increase profitability, and provide a better customer experience. Since we know you have a busy schedule (to say the least), I've compiled a list of our most popular blogs from 2018. Peruse it to see what your fellow Solution Providers thought were our top blog from the past year and catch up on any important topics you might have missed!
Best Blog Posts of 2018 for Managed Service Providers and Unified Communications Providers
#1 The Most Ingenious As-A-Service Offerings for Consumers in 2018 by Jackie Schmid
| | |
| --- | --- |
| | "My customers only pay cash" is a common misconception among many Solution Providers when we first talk to them. This blog does a great job showing how popular subscription and monthly payment models are in the consumer world. They are available and popular in products and services where your first reaction might be "people only pay cash for that…" |
#2 What Arnie Left out of His IT Nation 2018 Keynote by Greg VanDeWalker
| | |
| --- | --- |
| | IT Nation was once again a great event. In fact, Greg said it was the best one yet (and he's gone to 9 of them)! He was excited that ConnectWise focused this year's topic on As-A-Service and how crucial it is to the future technology consumption. However, he was disappointed that they neglected an important component to the As-A-Service Solution, Hardware as a Service (HaaS). |
#3 A Crash Course of the 3 Most Popular Lease Types by Stephanie Ragsdale
| | |
| --- | --- |
| | If anyone understands that the world of financing can be confusing, it's me! When I first started at GreatAmerica, financing and leasing were like a foreign language. However, I learned it wasn't as complicated as I thought. So, I wrote this blog to help summarize the most important aspects of the top 3 lease types for you and your customers. |
#4 Does Leasing Cost More Than a Cash Purchase by Jackie Schmid
| | |
| --- | --- |
| | This year, our partners said that cost was the most common objection they get from their customers when they offer a financing option. Jackie wrote this blog to show that while it may seem like leasing costs more than purchasing with cash, not all cash is created equal. Learn how you can overcome this common objection and show the true value in leasing over paying cash. |
#5 Futurist Jay McBain Talks Top Emerging Technologies from CompTIA by Lori Berry
| | |
| --- | --- |
| | In this blog, Lori had a chance to sit down with Jay McBain, accomplished speaker, author and innovator in the IT industry, at one of the CompTIA events. She shares the top 10 emerging technologies for Managed Service Providers (MSPs) as well as her interview with Jay on his thoughts and opinion on the different technologies and the opportunities they provide for MSPs. |
#6 Position Your Technology Solution as a Monthly Payment with 3 Questions by Dave Isenberg
Selling monthly payments isn't the same as selling a one-time cash sale. This means the conversation with your customers has to be different. Dave talked to top sales reps who sell monthly payments, and discovered how they plant the idea of purchasing technology on a monthly consumption model early.

Read about Positioning Your Tech Solution as a Monthly Payment
#7 The 5 Stages of Implementing Hardware as a Service (HaaS) by Lee Rozeboom
| | |
| --- | --- |
| | If you're struggling to make the leap to an all-inclusive offering, this blog is for you. It talks about the 5 stages to implementing a HaaS solution all the way from passive financing to a full As-A-Service model. With this blog, you can determine where you're currently at and how to get to where you want to be. |
We'd love to know what you want to hear about in 2019. Fill out the short form below, to help us tailor valuable content for you and your business.
Have ideas that aren't on the list? Feel free to contact us at this link, or email us at ITinfo@greatamerica.com
Stephanie Ragsdale
Stephanie Ragsdale is the Marketing Specialist for the Unified Communications & IT Group at GreatAmerica Financial Services located in Cedar Rapids, Iowa. She provides creative marketing support and helps build brand awareness. Stephanie started her career at GreatAmerica in 2014 when she joined the tax department. Prior to joining GreatAmerica, she designed billboards locally and received her B.B.A degree in Business Marketing and her B.F.A degree in Graphic Design from the University of Iowa.