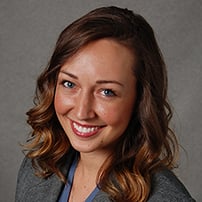 ---
Building a Culture of Innovation: Part 1 - Why
"He who does not move forward, falls behind."
– Wayne Keegan
This is one of my favorite quotes, but it's also a little scary. It reminds me of the need to constantly move forward. Even if you're in a good position today, you can't rest or your competition will surpass you. Therefore, I'm always thinking about how our business needs to evolve in order to stay relevant in a world that's always changing.
The competitive landscape is so severe; we can no longer simply provide customers with what they already know they need. Instead, we have to anticipate what our customers want before they realize it. This requires thinking and looking at problems differently, and it will separate you from the competition.
The bright side is you do not need to do this work alone. Creating a culture where ideas are being thoughtfully and consistently generated is well within the control of leadership. The leader must set the tone, but to give the ownership back – to build a culture where innovation is the responsibility of each and every employee – follow this simple, yet impactful formula:
IDEAS + EXECUTION = SUCCESS
Two key ingredients for innovation exist within an organization – ideas and execution.
Ideas must be constantly flowing. It can't only be an annual initiative and the responsibility can't fall to one department or team. Coming up with ideas and improvements must be a part of everyone's job description.

The second key piece is execution. Generating ideas is great, but doesn't mean anything if nothing happens with them. This scenario is all too common in organizations: Someone mentions a good idea; leadership says it sounds great, but then it sits there until it's forgotten about. To reap the benefits of a solid idea, there needs to be a good vetting process for ideas and a set system to be able to process and implement them faster than the competition.
If you intentionally design and master a system that churns out ideas plus have a method to vet and implement the good ideas, you will unlock great success. It's important to keep in mind that company culture won't change overnight. Your focus and commitment will be required, but start small and learn from any initial imperfections. Once you work out the kinks and have an environment where your ideas and execution are working together side by side, you can expect visible results. For example, innovative companies have an increased bottom-line ROI, more engaged employees with a lower turnover rate, and higher customer retention. Certainly, these are results worth working towards!
Now that you understand why it is important to prioritize innovation and make it a part of your company culture, stay tuned for tangible next steps you can take toward intentionally building a future of ideas, execution and success in part two next week.
Arial Harland
Arial Harland is a Human Resources & Organizational Development Consultant with PathShare® HR Services Group at GreatAmerica Financial Services, where she enjoys fostering relationships with business owners by helping them with their organizational challenges. Arial joined GreatAmerica in 2014 and she is a certified AVA Analyst through Bizet Human Asset Management. She obtained her Bachelor of Arts in Organizational Sciences and Psychology at Coe College and her Master of Organizational Leadership through St. Ambrose University. She was named an industry "Difference Maker" in ENX Magazine in 2018. She was also one of six named as an industry "Young Influencer" in The Cannata Report in 2018.