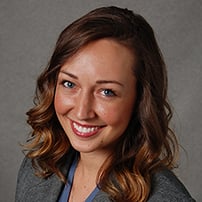 ---
Building a Culture of Innovation: Part 2 - How
Last week, I wrote about why innovation in today's competitive landscape is critical in order for your company to thrive. Then I gave you a formula for delivering success in this aspect of your business. A culture built around innovation leads to success through the reinforcement of idea generation and having a method for executing those ideas. Now, I'd like to share how you can intentionally design a culture of innovation, where the ideas are flowing and being consistently implemented into your organization.
The first step is creating your case for change. Get a good grasp on why your company needs to prioritize innovation and what benefits you'll see if you do. You should also think about the consequences you'll suffer if you don't. From there, you're ready to start pulling the right levers to make the change happen.
Our PathShare team created a model that takes a systematic approach to making any organization-wide change, such as cultivating a culture of innovation. Instead of feeling overwhelmed or unsure where to start, this model identifies seven cultural levers, key components of your company capable of influencing change in your company, and examines them individually to ensure they are all working toward the same goal of reinforcing a culture of innovation.
Of the seven levers, there are three I believe to be the most important because they impact both the creation and execution of ideas. They are:
Leadership – This is arguably the most critical lever in your organization. What leaders say and do provides direction for others. They help create a culture where bringing ideas forward is encouraged. They have to be the model of what you want from other team members. They must ask, listen, and learn in order to encourage ideas and promote an environment where your team feels comfortable experimenting and breaking the norm. When leaders set the right tone, it inspires each and every employee to help innovation thrive.

Communication –Your words are powerful, so you must continually find ways to share how important innovation is to your company. In addition, you must share stories of successful ideas being implemented, but don't forget to share the failures. Many companies are quick to sweep failed ideas under the rug, but truly innovative companies are going to fail – a lot. Turn these failures into learning lessons instead of pretending they never happened.

Job Design and Enablers – Innovation does not belong to leadership alone, it is up to every employee. This means innovation shouldn't only be something you ask of them, but should be considered a part of their job. It should be designed into their job description and you must give them the tools they need to follow through. Enable them with resources. Is there a system for submitting their ideas? Are they able to spend time on being creative and innovating new processes, systems, etc.?
These parts are critical, but there are still four important pieces to the system. These include your hiring process, workspace, rewards & recognition, and organizational structure. Just like the gears in a machine, if one piece isn't working, the whole system suffers. For example, you could be great at communicating the importance of innovation, but is that effective if you don't provide employees time to innovate because they have too many other responsibilities?
As humans, we are wired to want to do things better than before. We have the urge to improve things, to leave our mark and make it different. Often, this spark gets extinguished. How often has an employee come to you with a great idea, but nothing happens because there's no process in place to vet or implement that idea? Eventually it is forgotten entirely. After a few instances of this, your employees will stop sharing and thinking of new ideas. You can change this; you just have to start aligning all parts of your organization in a way that supports bringing forward and executing ideas.
Related Resources:
Read Part One on Building a Culture of Innovation Here
http://www.theimagingchannel.com/february-2018/1982-gafs-2018
Arial Harland
Arial Harland is a Human Resources professional leading GreatAmerica Financial Services Talent Acquisition efforts, where she provides strategic leadership in the areas of employment branding, position advertising, candidate sourcing, employment testing, interviewing, assessments, and college relations. Arial is certified by the Society for Human Resource Management as a Senior Certified Professional (SHRM-SCP), and she is a certified AVA Analyst and Predictive Index master. She obtained her Bachelor of Arts in Organizational Sciences and Psychology at Coe College and her Master of Organizational Leadership through St. Ambrose University. Arial was named an industry "Difference Maker" in ENX Magazine and was also named as an industry "Young Influencer" in The Cannata Report in 2018.