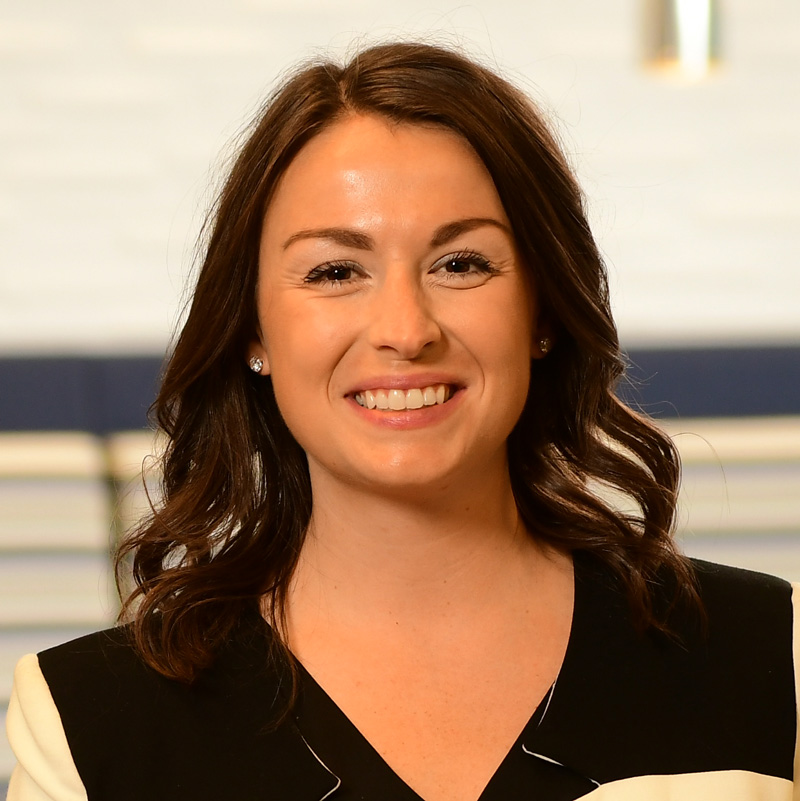 ---
How to Make Your MSP Look and Act Like a Massive Business

7 Ways Outsourcing Helps MSPs Instantly Go-to-Market and Scale Faster
Chris Wiser, Founder of The Wiser Agency, shared on a Collabrance webinar last week the struggles he experienced as a business owner when he ran his own managed services business.
"It was very difficult for me to scale as an MSP. Finding good IT talent was my biggest challenge."
Common MSP Challenges
Chris' Facebook Group "IT & MSP Business Owners" joined us to talk more about struggles they experience today in scaling their managed services business. Participants asked a lot of great questions around outsourcing, and I was eager to share opportunities and options MSPs have today to overcome their challenges that can include areas like:
Hiring, training and retaining good talent (Especially engineers)
Turning down work due to not having time to keep up with new opportunities and projects
Help with sales and marketing
Meeting goals and scaling as quickly as you would like to
One of the things I love most about my job is getting to provide solutions for MSPs to overcome their struggles. As an MSP, if you are experiencing any of the above, today you have the option to outsource with a Master MSP to overcome these challenges.
MSP Outsourcing Concerns
Master MSPs continue to be a highly debated topic in the IT Channel for MSPs that come along with some outsourcing myths. In a recent TechValidate Survey, we asked MSPs what their biggest outsourcing concerns were when it comes to partnering with Master MSPs.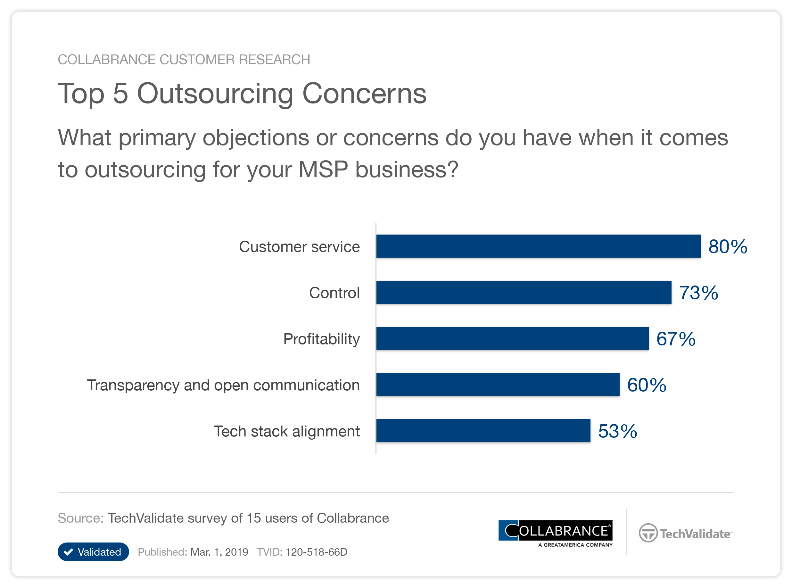 For progressive MSPs, we also find that they are able to see the above "Concerns" as opportunities and turn to outsourcing as a strategy to scale their business faster with fewer risks and less headcount.
Outsourcing to Instantly Go-to-Market as a Massive MSP
With a fully staffed Help Desk & NOC acting as an extension of your team, MSPs who outsource enjoy…
Less in-house headcount required and don't have to worry about overall recruiting, training, retaining employees, turnover, staff coverage (i.e. sick time, vacation times, etc.)
Significantly less upfront investments needed to build your own managed services operations in house (tools)
Accelerated operational maturity level faster with proven processes and documents provided
Ability to support more IT business opportunities of any size
Shifting risk and sharing the highs and lows with a partner
Focused time and resources on generating revenue and scaling
Access to knowledge, best practice, insight on the latest MSP trends, as well as effective processes and procedures
How do you determine if outsourcing is a good fit for you?
Outsourcing isn't always a good fit for every MSP. It's important to carefully vet an outsourced Master MSP partner who will act as an extension of your team, and this includes ensuring they are a good culture fit.
If you choose the right outsourced partner you should see an enhancement of your overall reputation and customer service delivery. As a dedicated partner, your Master MSP should be able to help resolve customer issues faster through efficiencies, as well as help you deliver effective QBRs to your current customers to show them the value you continuously provide.
If you think outsourcing is a good opportunity to scale your managed services business, submit a Collabrance Partnership Application where we will reach out to see how we can help you look and act like a massive MSP!
---
Hannah Erb
Hannah Erb, Director of Sales, is responsible for building the strategic vision for sales and marketing while providing business planning, education, training, and sales assistance to partners. She is also responsible for originating new partnerships for Collabrance. She was recognized as one of 2019's Women of the Channel by CRN, a brand of The Channel Company. Hannah started at Collabrance in 2013 as a Strategic Business Advisor. In 2014, Hannah was nominated by her peers and won Rookie of the Year, and in 2015 became a member of the 100% Sales Achievement Club at GreatAmerica. Hannah earned her business degree in Marketing and Management Information Systems from the University of Iowa.